Netflix reopens historic theater and becomes the venue for the original work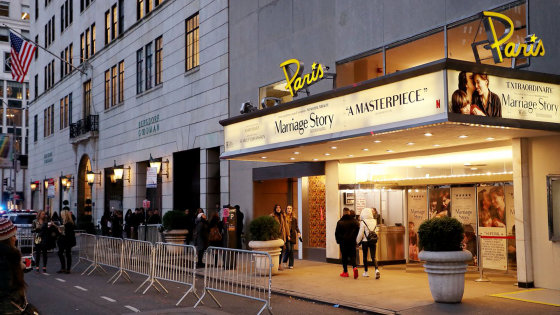 It was revealed that the historic theater in New York, which was announced to be closed in August 2019, will be reopened as a "home" for Netflix to use for its screenings and events. This has taken Netflix one step further into the film industry.

Netflix reopens iconic New York theater to showcase its most prestigious films-The Verge
https://www.theverge.com/2019/11/25/20982216/netflix-paris-theater-movies-new-york-oscars-irishman-marriage-story-egyptian

Although the works distributed on Netflix are highly evaluated, they tend not to be eligible for the movie award because they are `` not released to the theater '', and Academy member Steven Spielberg said, `` Netflix is more Emmy than Oscar I should fight the award. ' Netflix, which continues to send popular video works to the world in a way different from existing media, frequently collides with the movie industry, and it was reported that in 2018 it was planned to purchase a theater to participate in the movie award It was.

Netflix is reported to be considering purchasing a movie theater-GIGAZINE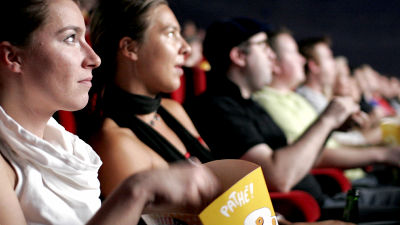 Meanwhile, we found that Netflix will reopen the theater in New York, which ended in 111 years in August 2019. The long-established cinema " Paris Theater " has 581 seats and is the only "single screen" cinema in New York that has only one screen.

???? Major news alert ????

We're beyond thrilled to announce that the doors to New York's iconic Paris Theater will remain open! Pic.twitter.com/m5K0MZQz16

— Netflix Film (@NetflixFilm) November 25, 2019


Netflix plans to distribute the Irishman, a mafia movie directed by Martin Scorsese , online from November 27, 2019. It has also been screened in American cinema from November 1. Netflix also negotiated with AMC Theaters and Legal of major movie theater chains for this screening, but it was not successful. The reopening of the Paris theater by Netflix is believed to be due to the conflict between Netflix and major movie chains.

For the time being, the Paris Theater will feature a " Marriage Story " starring Scarlett Johansson and Adam Driver . After that, the Paris Theater became Netflix's 'home', and it was planned to be used at events and to be screened.

After closing earlier this year, The Paris — New York's last single-screen theater — reopened for a limited run of MARRIAGE STORY. Now, the iconic theater will be kept open and become a home for special Netflix events, screenings, and theatrical releases. pic.twitter.com/fr82Oq2j8I

— Netflix Film (@NetflixFilm) November 25, 2019


Ted Sarandos, Netflix Chief Content Officer, told investors that Netflix has become more ambitious for movies. Netflix has released large-scale movies one after another in the fourth quarter, such as 6 Underground , Irishman, Marriage Story, two Popes , Rudy Ray Moore , "It 's the first time I 've seen a movie of scale and volume, and I 'm very excited," said Sarandos. Netflix needs to appeal to movie directors who want to see the movie in the theater in anticipation of future development, and that investment from director Martins Cossée and Marie Story's director Noah Balmback is important That.

In order for a video work to receive a movie award, it must be released to the theater for at least 21 days. Thus, having small theaters across the country will allow Netflix to show as many movies as you like, while simultaneously releasing these titles on a streaming service for both service subscribers and filmmakers. It is expected to meet hope.