It is reported that Netflix was considering purchasing a movie theater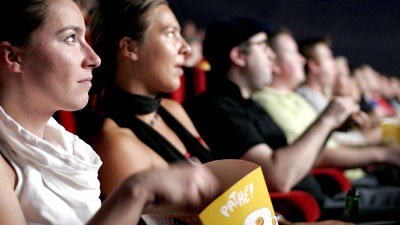 byrpb 1001

Netflix, which distributes a large number of original contents, was thinking about purchasing an existing movie theater and simultaneously showing the content on both the online platform and the movie theater for the purpose of participating in a film award such as the Academy Awards, Reported Los Angeles Time.

Netflix has considered buying theaters, including Mark Cuban's Landmark, to gain an Oscar edge, sources say
http://www.latimes.com/business/hollywood/la-fi-ct-landmark-netflix-20180418-story.html

Could a New Theater Strategy Help Netflix Win More Oscars? | Vanity Fair
https://www.vanityfair.com/hollywood/2018/04/netflix-buying-theaters-oscars-strategy

Netflix has produced a number of original contents, includingPong JunoDirector andMartin ScorseseWorks by prominent directors such as director are also on hand. But in the movie industry, there is a tendency not to give a prize for works on the online platform, which is not open to the theaters, and coach Steven Spielberg, an academy member, said, "Netflix is ​​better than OscarEmmy AwardYou should fight against it. "

Also, there is a rule in French law "We have to wait 36 ​​months from theatrical release to streaming delivery", but Netflix will not have to publish the original movie "Okuja" elected as the competition division of the film festival without theatrical release As a delivery, the battle with the French film industry broke out. After that, Netflix's CCO Ted Sarandus said "It is unlikely for us to think that participating in Cannes is a good thing", I am expressing my intention not to participate in Cannes in future. Netflix, which continues to make popular video works in a way different from the existing media, has frequently collided with the existing movie industry in this way.

Netflix Pulls Out of Cannes Following Rule Change (EXCLUSIVE) - Variety
http://variety.com/2018/film/news/netflix-cannes-rule-change-ted-sarandos-interview-exclusive-1202750473/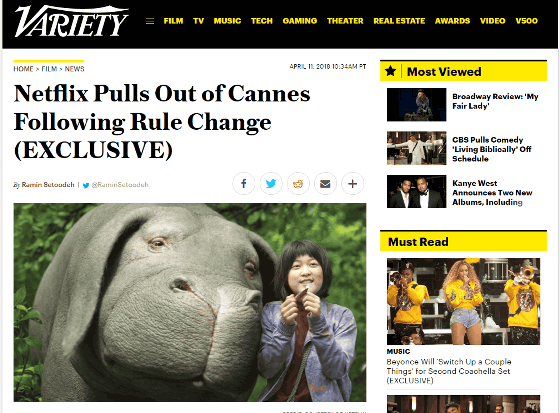 As a way to participate in the movie award while maintaining the streaming service, Netflix thought "How to buy a theater for screening of original works".

Netflix was considering purchasing the movie theater chain in New York and Los AngelesLandmark Theaters". As Netflix insists on simultaneous theatrical release and streaming delivery, already major movie theater chain has decided not to screen Netflix's work. However, if Netflix owns a movie theater company, the above problem can be solved and a work screening for the Academy Award can be made. In addition, there is an advantage that it can also appeal to projects that "I want to screen on a big screen".Amazon StudioIt is also possible to make a difference from rivals that produce original content such as.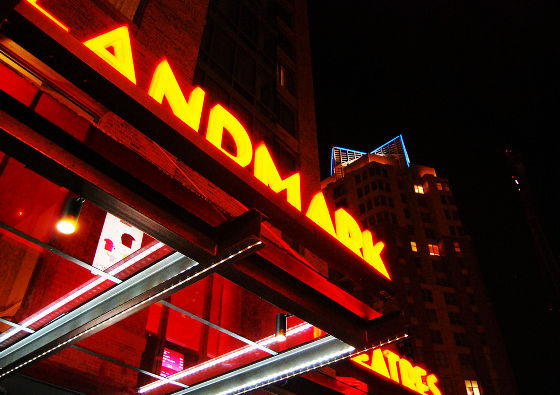 bySeth Sawyers

However, according to the source sources of the information of the Los Angeles Times, Landmark Theaters said that this idea was put on hold temporarily because the price is too high to purchase.

Netflix keeps looking for ways to participate in film awards while maintaining a streaming model, the Los Angeles Times said. On the other hand, even if the Netflix owns a movie theater, even if the Cannes International Film Festival created a new rule "a work not to be released in theaters in France is not allowed to participate in the competition division", the Academy Awards adopted a new rule It is indicated that the possibility of formulating the situation can not be denied.
in Movie, Posted by darkhorse_log