A movie using `` YouTube official copyright free sound source '' gets a complaint of copyright infringement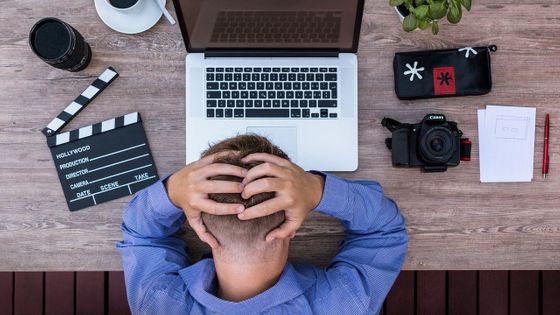 by
lukasbieri
In order to protect creators' copyright, YouTube allows content owners to manage their content through a '
Content ID
' mechanism. YouTubers who work by posting movies on YouTube are taking care not to inadvertently use copyrighted sound sources, such as using `` copyright-free sound sources officially provided by YouTube '' However,
there are
reports that '
I received a copyright infringement claim even though I used a copyright-free sound source provided by YouTube
.'
'Royalty-Free' Music Supplied By YouTube Results in Mass Video Demonetization-TorrentFreak
https://torrentfreak.com/royalty-free-music-supplied-by-youtube-results-in-mass-video-demonetization-191118/
Matt Lowne
is a YouTuber who is active around the game. Lowne's channel boasts more than 260,000 subscribers at the time of article creation, and the total number of plays of posted movies is over 56 million times.
Like many YouTubers, Lowne is very careful to avoid piracy issues on his channel. Therefore, the music used as BGM in the movie is from the
audio library
provided by YouTube as "free music that can be used for the project".
The audio library provided by YouTube includes a number of copyright-free songs as follows, and people who want to post movies on YouTube can freely use them. Lowne used the song "
Dreams
" from the audio library as an intro source for many live-action movies.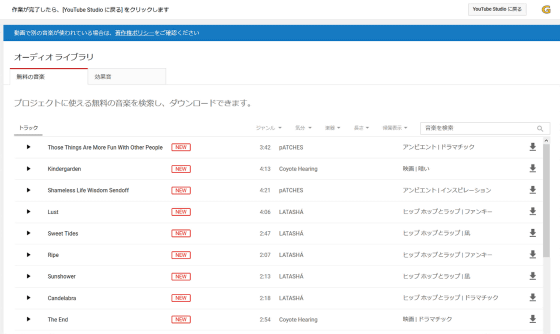 However, Mr. Lowne seems to have received a large volume of "piracy complaints" emails from YouTube early in the morning on November 15, 2019. The email says 'Your movie may contain content owned by SonyATV , PeerMusic , Warner Chappell , Audiam and LatinAutor,' and the monetization of that movie has been stopped. I'm sorry. In addition, the advertisement itself continues to be displayed in the movie, and it seems that revenue will be distributed among the related companies.

So SonyATV just copyright claimed every single KSP video I've made.

Guess This Whole I YouTube Thing Was Fun While It Lasted. Pic.Twitter.Com/5OtQKRupAz

— Matt Lowne (@Matt_Lowne) November 15, 2019


Is the composer of 'Dreams' Joakim Karud says, that use their own music such as freely on YouTube permission has been. However, according to the Twitter user who received the allegation of copyright infringement as well as Lowne, a song called " Weaver of Dream " by Kenny Burrell was used as a sampling in "Dreams" And this point was said to have fallen into copyright infringement.

SonyATV & Warner Chappell have claimed 24 of my videos because the royalty free song Dreams by Joakim Karud (from the OFFICIAL YOUTUBE AUDIO LIBRARY BTW) uses a sample from Kenny Burrell Quartet's 'Weaver of Dream'.

VERY gray area, any help? @YouTube @YTCreators @TeamYouTube pic.twitter.com/Ig4wK2CU1W

— Jez (@ Th3Jez) November 16, 2019


Of course, Mr. Lowne seems to have manually appealed to YouTube for this copyright infringement claim, but the claim was immediately rejected. The only way left is to challenge each movie individually, but if the challenge fails, the movie will be deleted and you will be warned. If you receive a warning of violation of community guidelines three times within 3 months, there is a `` 3 strike system '' that stops your YouTube account, so considering the possibility of losing to the music company in some way, Lowne For me this is not an attractive option.

Despite being downloaded from YouTube 's official audio library, this has evolved into a situation like this, Lowne says, "YouTube 's official audio library cannot be trusted at all. You may simply ignore the result of the movie that uses the song, just delete it from. '