A bug that the camera starts up in the background on Facebook's iOS application turns out


In the
Facebook app
for iOS, a bug that caused the camera to start without the user's knowledge in the background of watching videos and photos was discovered. Facebook has already reported that Apple has submitted a fix for this issue.
Facebook bug shows camera activated in background during app use-CNET
https://www.cnet.com/news/facebook-bug-has-camera-activated-while-people-are-using-the-app/
Facebook's iOS app might be opening the camera in the background-The Verge
https://www.theverge.com/2019/11/12/20961332/facebooks-ios-app-reportedly-camera-background-security
The bug was discovered on November 2, 2019, and software tester
Neo QA
has released a movie that reproduces the bug on Twitter.
Today, while watching a video on @facebook , I rotated to landscape and could see the Facebook / Instagram Story UI for a split second.When rotating back to portrait, the Story camera / UI opened entirely.A little worrying ... pic. twitter.com/7lVHHGedGf

— Neo QA (@neo_qa) November 2, 2019


Watching movies from the Facebook app on iPhone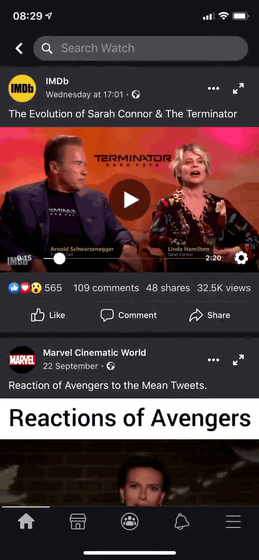 To maximize the movie, lay the screen sideways.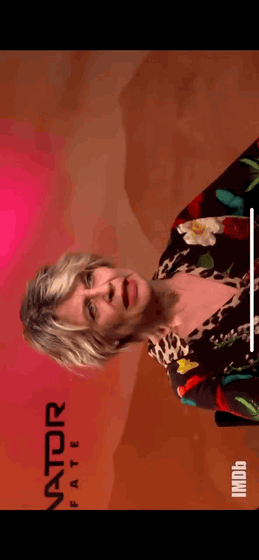 Then, when returning the screen from landscape to portrait again, somehow the camera starts ...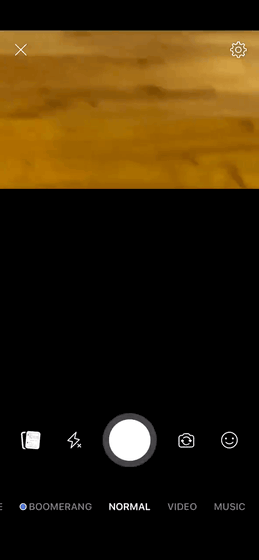 The state of the room has been projected.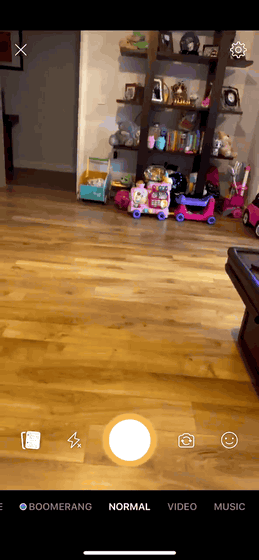 After a few seconds, the display returned to the timeline. Neo QA tweeted about this bug, 'I am a little worried ...'.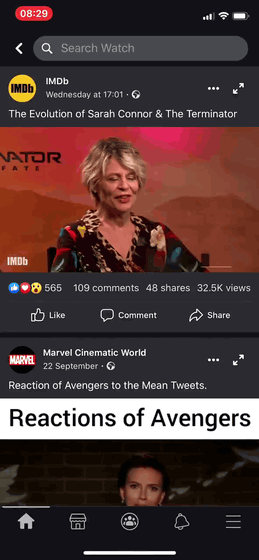 Other movies that confirmed camera malfunction due to the same bug are also available on Twitter.

On IOS App in with facebook 13.2.2 Opens My Phone'S Rear Camera When I Open A Profile Photo Swipe Down To Return (Look At The Little Slit On The Left Of The Video). Is This An App Bug Or An IOS Bug ?? Attofacebook Atto AppleSupport pic.twitter.com/WlhSXZulqx

— Daryl Lasafin (@dzlasafin) November 10, 2019


According to web designer Joshua Madhu , the bug that the camera malfunctions occurs when running the application with the latest version iOS 13.2.2 at the time of article creation, which can be confirmed on iPhone with iOS 12 It was not there. Also, The Next Web , a technical media, reported no bugs when tested on iOS 13.1.3 devices.

Guy Rosen, Vice President of Safety & Integrity, Facebook, said on November 13, 2019, for Madhu 's report, "Thank you for reporting. '.

Thanks for flagging this.This sounds like a bug, we are looking into it.

— Guy Rosen (@guyro) November 12, 2019


And Rosen said, "A bug was found that partially moved to the camera screen when a photo was tapped in an iOS app. There was no evidence that photos or movies were uploaded without permission. 'We reported bug fixes to the App Store today' and reported on Twitter.

We're submitting a fix for this to the App Store today.

— Guy Rosen (@guyro) November 12, 2019