I tried drinking Starbucks `` Hyogo Bari Chocolate Happo Frappuccino '', a delightful Starbucks who likes chocolate with too rich chocolate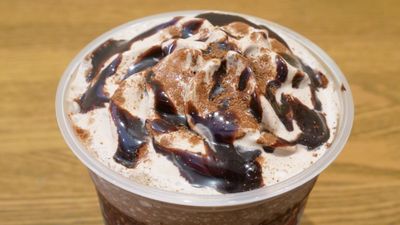 " Hyogo Bari Chocolate Happo Frappuccino " was used in Starbucks from Tuesday, November 12, 2019. Has appeared. As part of the `` Kyoto Hyogo 20th Anniversary Project '' that commemorates the 20th anniversary of the opening of stores in Kyoto and Hyogo, the new Frappuccino that was selected by questionnaire from three ideas devised by Hyogo baristas I went to Starbucks in Hyogo and drank it.

'Hyogo Bari Chocolate Happo Frappuccino®' | Starbucks Coffee Japan

https://www.starbucks.co.jp/press_release/pr2020-3217.php
Arrived at Starbucks.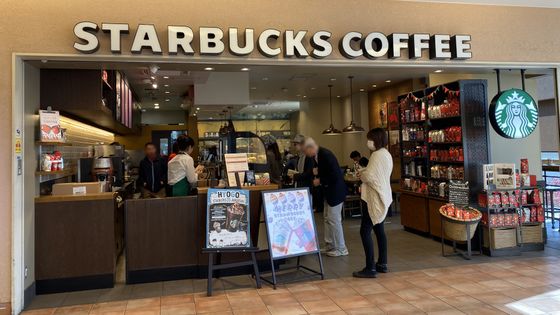 There was a sign at the store appealing the appearance of a limited-time menu. I will enter the store and place an order.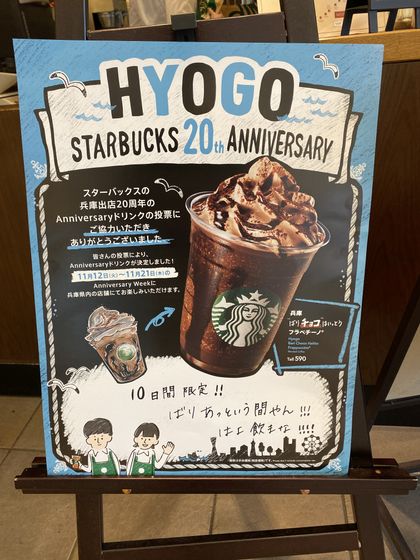 This is the Tall size (590 yen excluding tax) of "Hyogo Bari Chocolate Happo Frappuccino".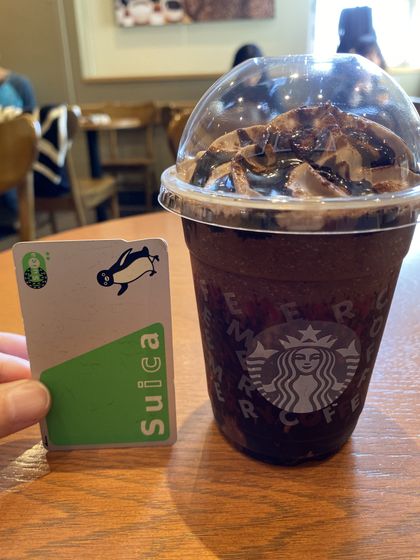 When I took the lid, a chocolate whipped cream topped with chocolate sauce and dark mocha powder was topped.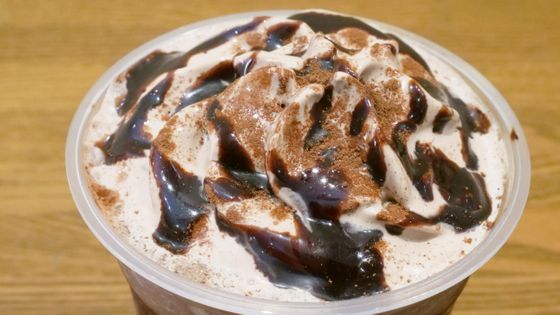 Frappuccino also has a large amount of chocolate sauce.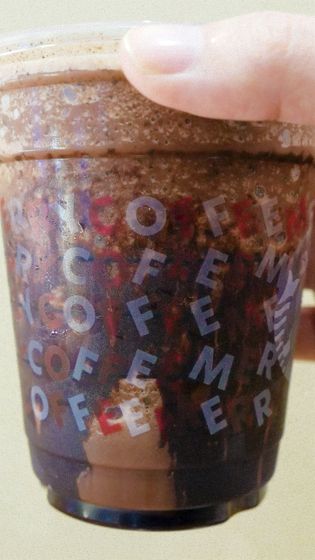 When I dipped chocolate whipped cream with a spoon and ate it, the softly melted cream felt a faint sweetness and a fragrant chocolate flavor.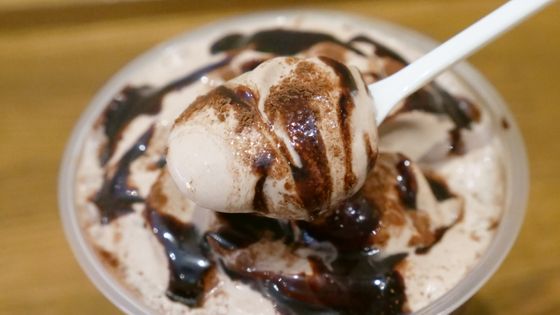 When drinking with a straw, the rich sweetness and bitterness of chocolate sauce spread in the mouth, mixed with the frappuccino taste of cold cocoa.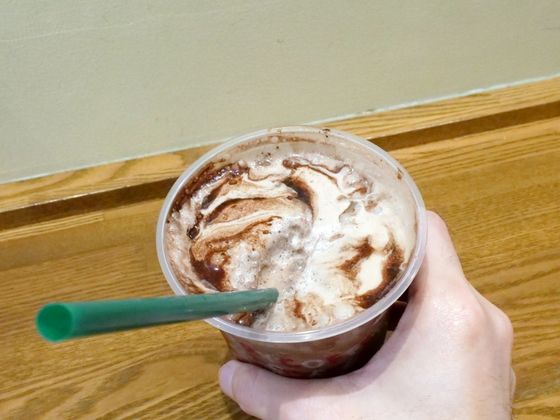 Frappuccino also contains finely crushed chocolate chips. While the topping chocolate whipped cream is light in taste, Frappuccino has a rich cacao scent and a solid sweetness, making it a drink that allows you to taste a variety of dark and light chocolates without getting tired.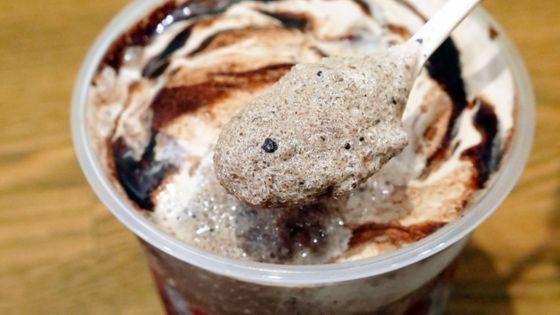 "Hyogo Bari Chocolate Happo Frappuccino" can be ordered from November 12 (Tuesday) to November 21 (Thursday), 2019 at 54 Starbucks stores in Hyogo Prefecture, and the Tall size is 590 yen excluding tax.