A movie that `` Bloodhound SSC '' aiming for the world's fastest beyond Mach blasts over 790 km / h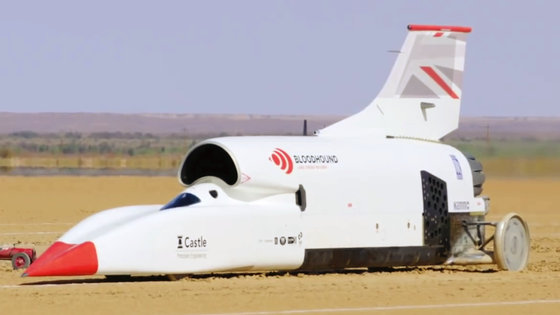 Bloodhound SSC, a
dedicated speed recording car that aims to update the speed record of the car, announced that it recorded 491 miles per hour (about 790 km), which is the fastest record, and the state of the test run is released in a movie.
Nearly reaching the 500mph milestone! | # 2019HST-YouTube
Workshop manager John Nelson looks around as he runs the test track. If there are foreign objects such as stones or plastic bags on the ground, it will be sucked into the
air intake
of the Bloodhound SSC equipped with a jet engine, causing a failure.


Nelson gets out of the car and digs the ground with a drill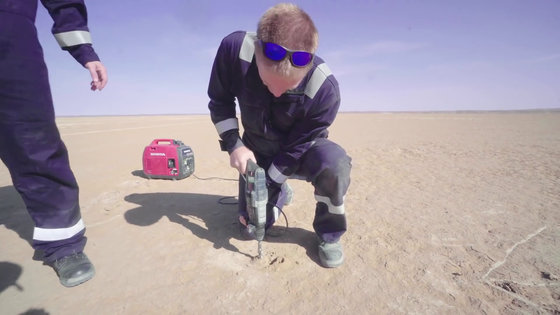 This is the work to embed and fix the camera for shooting the Bloodhound SSC.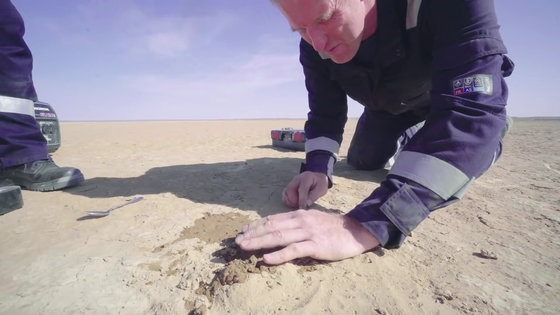 Bloodhound SSC arrives at the test course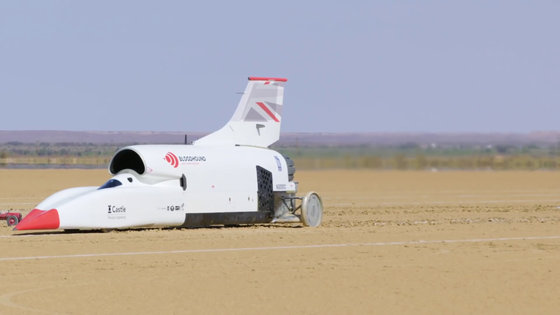 The Bloodhound SSC blasts up with tremendous dirt. On that day, a test run was conducted to check the air resistance, and it exceeded 790 km / h in the sixth test.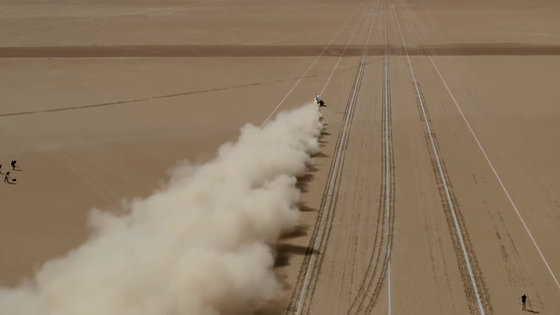 The world's fastest record of cars at the time of writing was 760 miles per hour (about 1223 km) established by British automobile
Thrust SSC in
1997. Bloodhound SSC's development team believes that the maximum speed of Bloodhound SSC, which is equipped with jet and rocket engines for fighter aircraft, will exceed 1000 mph (about 1600 km).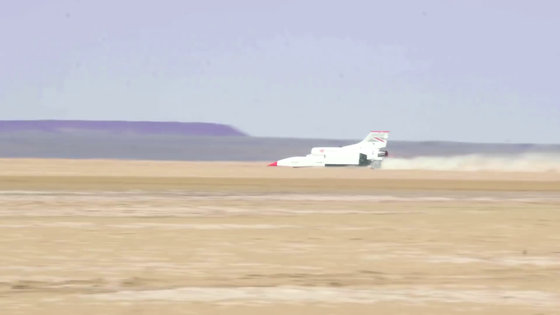 Bloodhound SSC is driven by Andy Green, who set a world record at Thrust SSC more than 20 years ago. Mr. Green, a pilot of the British Air Force, is also active as a car driver, holding the 'world's fastest record of cars' and 'the world's fastest record of diesel cars'.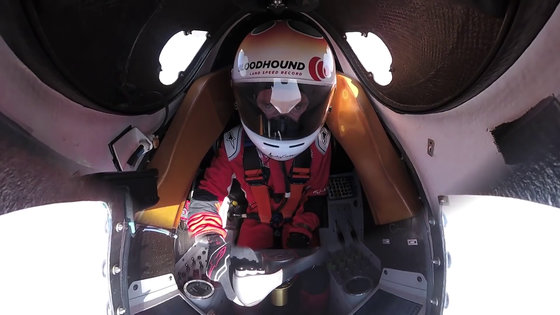 A movie shot by a camera set up by Nelson on the ground. The explosive Bloodhound SSC passes by ...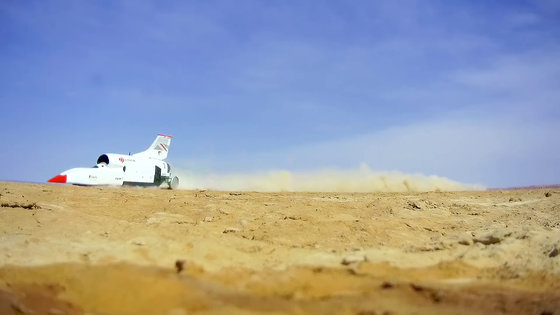 Immediately after that, it will be caught in the sand smoke that Bloodhound SSC has rolled up.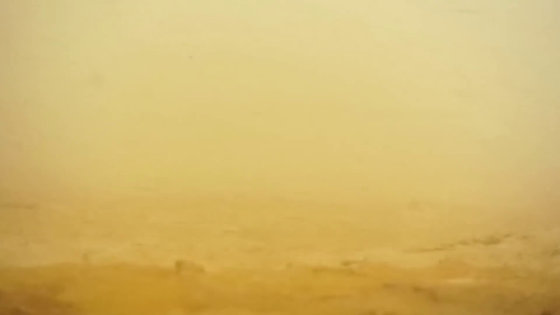 Bloodhound SSC stops at the backyard and receives maintenance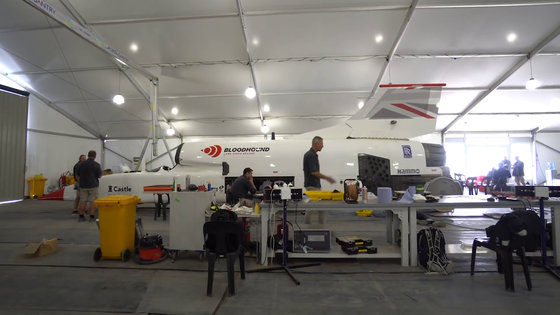 "The speed of 491 miles per hour was slightly less than 500 miles per hour," says Stuart Edmondson, chief engineer operator.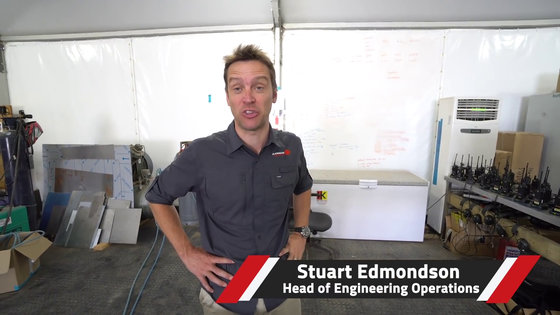 According to Edmondson, the rear of the Bloodhound SSC after the test run was damaged. This problem seems to have been before
the test run
, and it was discovered and solved after the
last test run
.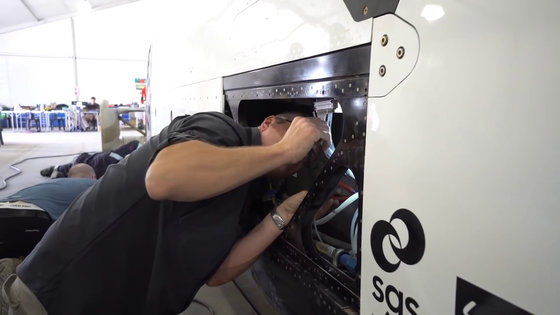 There were other problems with the driver's cockpit monitor and abnormal brake brake temperature. It is the Bloodhound SSC's longing to solve these technical problems and rewrite the world record set over 20 years ago.