I tried to eat "Scone" from Lake Ikeya and 3 times thick "Yakisoba of Ichihei-chan at night, Daisheng Rich and thick scones with barbecue taste"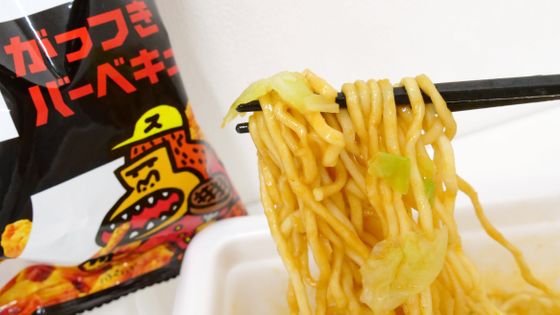 The instant fried noodles of Ichihei-chan at the Ippei-chan night shop, and the popular corn snack confectionery "
Scone sticky barbecue taste
" of Koikeya, "
Yakisoba at the Ichihei-chan night shop, scooped up barbecue taste
'Will appear. Prior to the regular size on November 11, 2019 (Monday), on November 4 (Monday), ``
Daisheng Kano
'', which is three times thicker than the regular size, appeared in Lake Ikeya I tried to see how much scones were reproduced and how deep it was.
'Yakisoba Ichihei-chan night shop's yakisoba scones sticking barbecue taste / Omori Nonohi (koiikoikoi) scones sticking barbecue taste'
https://www.myojofoods.co.jp/news/8232.html
This is `` Yakisoba Daisheng Ichihei-chan night barbecue taste with barbecue taste ''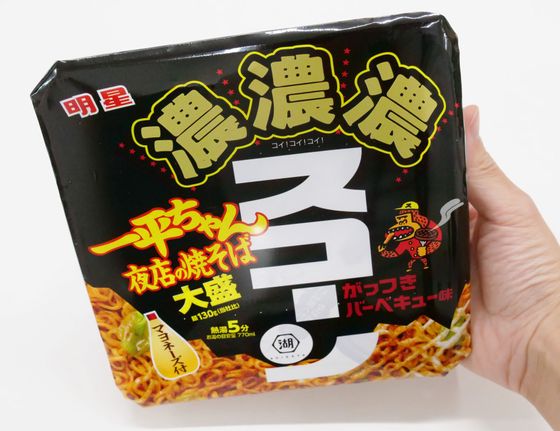 What we eat this time is "Dai Sheng Nono", which was released prior to the regular size and is 3 times thicker. At the top of the package, the words "Dark (Dark!)!" Are written.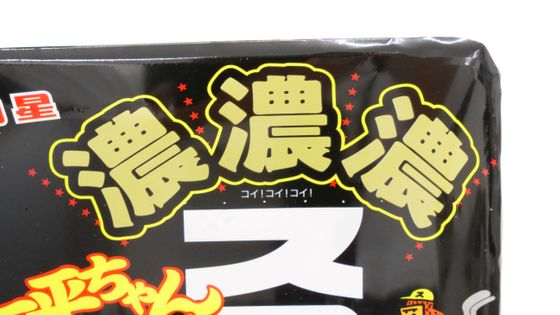 "Omori Nono" has collaborated with "Scoon Barbecue Barbecue" of Lake Ikeya, and the package was also brought to Scone of Lake Ikeya. The characters of "Scone", in which "N" is part of the logo of Lake Ikeya, and Harapekong, the image character of the scone of Lake Ikeya, are drawn.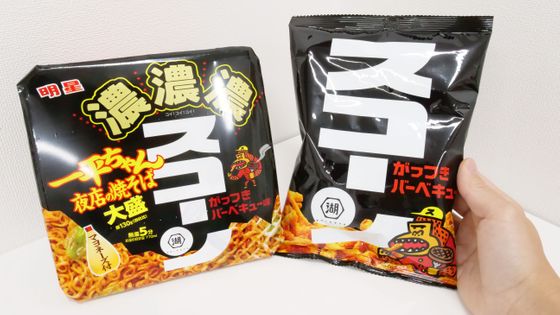 The raw materials are fried noodles (flour, vegetable oils, salt, powdered oils, sauces), sauces (vegetable oils, soy sauce, mayonnaise, etc.) and oysters (cabbage, flavor seasonings, sugars, spices) .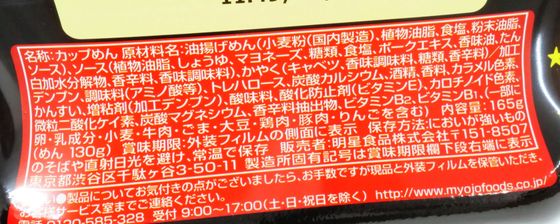 The volume of "Daisheng Nono" is 165 g. The calorie is 725kcal.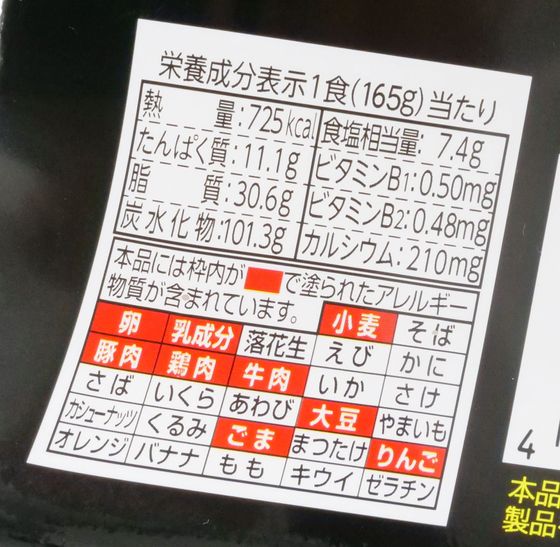 The package contained liquid sauce, mayonnaise and sprinkles.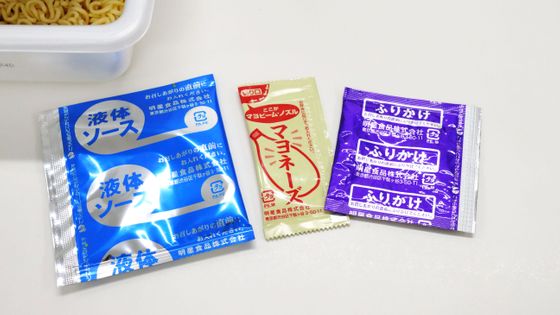 Pour hot water up to the inner line. The amount of hot water required is 770 ml.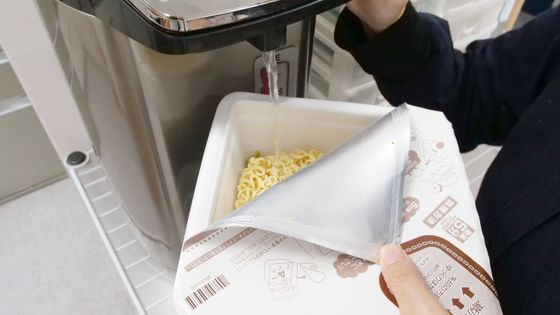 The waiting time is 5 minutes.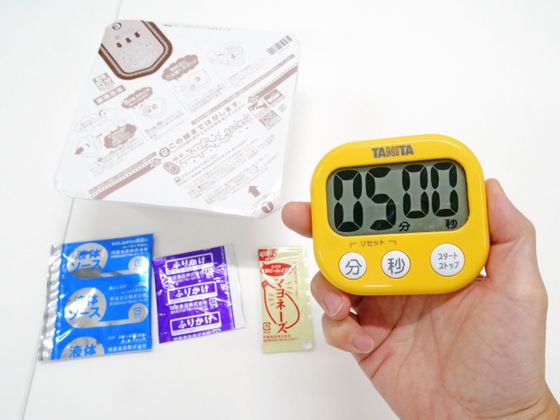 After 5 minutes, discard the hot water.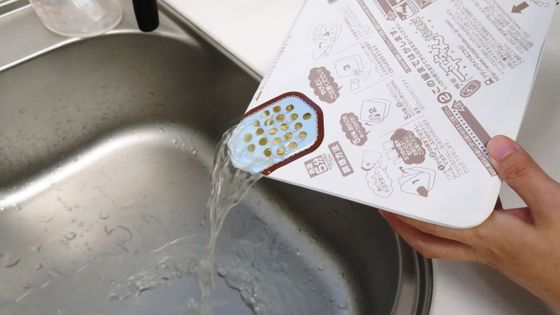 Add liquid sauce, mayonnaise and sprinkles ...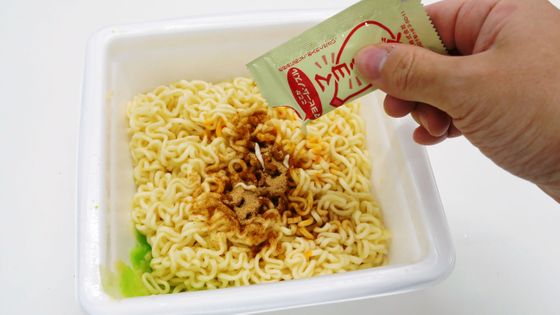 Stir well to complete. It smells like a snack.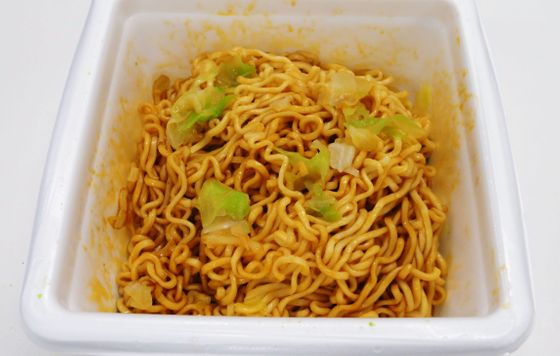 When eaten, in addition to the spicy flavors of garlic and ginger, the flavor and flavor of the meat derived from coconut oil and pork extract is firmly felt, making it a fairly rich taste. As you eat, you will feel the sweetness and corn flavor, and you will be told that the taste is based on corn sweets. Noodles that are moderately elastic and eaten are accented with cabbage that is soaked with plenty of barbecue sauce.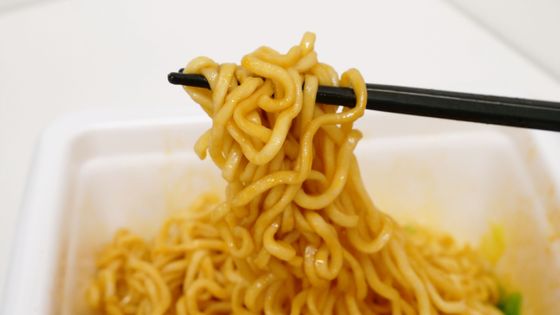 When I ate `` Scoon Gacking Barbecue '' at Lake Ikeya, I felt that the taste of the corn of the snack body was stronger than the powder on the surface, but in `` Omori Kano '', the taste of corn is so strong Receive no impression. Since the noodles of "Omori Nono" are flour, it seemed difficult to reproduce the rich corn flavor of this lake.



The price of "Yakisoba Omori Soba Gonzo Barbecue Taste" at Myojo Ippei-chan Night Shop is 220 yen excluding tax.