It turned out that iPhone 4 can save `` original quality photos to Google Photos for free & unlimited '' that Pixel 4 can not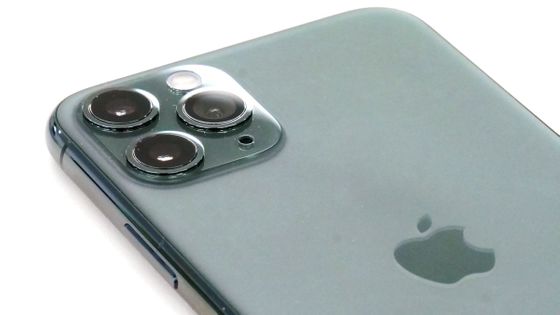 Google Photos is a cloud storage service for photos and movies provided by Google, and Pixel series smartphones up to Pixel 3 were able to upload photos and movies to Google Photos for free and unlimited. However, while it has been found that the benefits of the latest models, Pixel 4 and Pixel 4 XL , will be lost, it is pointed out that "iPhone can upload original quality photos to Google Photos for free and unlimited".

Google Pixel 4 buyers won't get unlimited photo uploads at original quality-The Verge
https://www.theverge.com/2019/10/15/20915594/google-pixel-4-xl-no-unlimited-photo-uploads-free-original-quality-backups

Google Photos format loophole looks to give iPhone free storage-9to5Mac
https://9to5mac.com/2019/10/17/google-photos-iphone-loophole-free-unlimited-storage-orig-quality/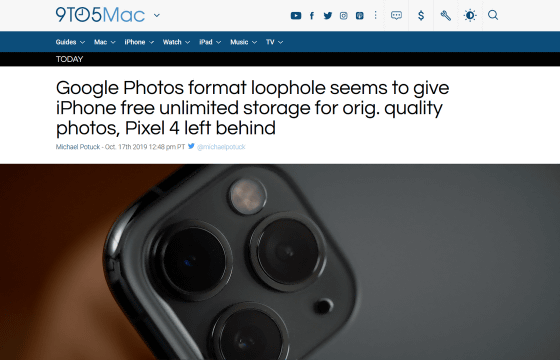 Over the past few years, a big benefit for users with Pixel smartphones has been the ability to "upload original photos and movies to Google Photos for free and unlimited". However, Pixel 4 and Pixel 4 XL, the latest models of the Pixel series announced on October 15, 2019, have lost the benefits of free and unlimited uploads to Google Photos with original image quality.

Google explains on the Pixel 4 sales page that "Google Photos has no limit on storage capacity and can be saved in high quality", but the previous Pixel series "Unlimited storage for Google Photos It was possible to 'save as it is'. Google Photos is a service that says "You can back up as many as 16MP photos and 1080p HD videos for free", so Pixel 4 is the "Pixel series" The benefit of "save original size data" is not available, and as with all other smartphones, photos and videos with large data sizes will be compressed and saved.

The Verge pointed out that although the Pixel 4 camera has certainly evolved, this will not increase the file size of photos and movies at once. The reason why Google abolished the benefits is not the pressure of cloud storage, but `` users who have purchased Pixel 4 / Pixel 4 XL smartphones are not aiming to subscribe to a subscription service that provides abundant cloud storage 'The Verge insisted.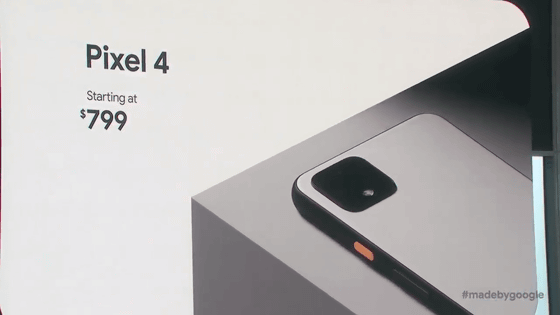 9to5Mac also touched on the abolition of benefits in Pixel 4 / Pixel 4 XL, 'Ironically, the iPhone seems to be able to save original quality photos to Google Photos for free and unlimited by the loophole of the format' .

In iPhones with iOS 11 or later, as a default setting, photos taken with the camera are saved in a format called High Efficiency Image File Format (HEIF) , and '.HEIC' is used as the extension. Although HEIF has almost the same image quality as JPG, it is possible to greatly reduce the file size.

According to a report from Reddit user stephenvsawyer, the iPhone's HEIF method has significantly reduced the file size of the photo, so it can be uploaded to Google Photos for free and unlimited. pattern. stephenvsawyer said the loophole is beneficial for both Apple and iPhone users. For movies, this loophole cannot be used.