`` Anyone's fingerprint can be unlocked '' bug is discovered in Samsung Galaxy S10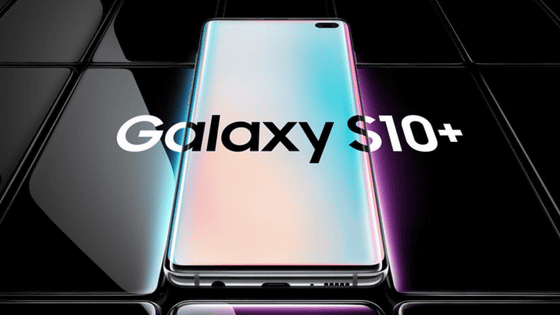 A bug has been discovered in Samsung Galaxy S10 that allows anyone to unlock their fingerprints . All you need to unlock is a third-party case cover or protective film.

Mum discovers anyone could access her information on her Samsung Galaxy S10 after fitting £ 2.70 screen protector from eBay – The Sun

https://www.thesun.co.uk/tech/10127908/samsung-galaxy-s10-screen-protector-ebay/
Samsung to patch the Galaxy S10's fingerprint sensor over screen protector concerns-The Verge
https://www.theverge.com/2019/10/17/20919026/samsung-galaxy-s10-ultrasonic-fingerprint-sensor-security-flaw-screen-cover-protector
Anyone can fingerprint unlock a Galaxy S10—just grab a clear phone case | Ars Technica
https://arstechnica.com/gadgets/2019/10/galaxy-s10-fingerprint-reader-defeated-by-screen-protectors-phone-cases/
The following movie shows how fingerprint authentication is actually broken using a transparent case cover.
이슈 가 되고 있는 갤럭시 S10, 노트 10 기종 실리콘 케이스 지문 인식 뚫리는 현상 테스트 해봤습니다 ....

갤럭시 10 시리즈 사용자 분들 당장 지문 잠금 해제 푸 세요 pic.twitter.com/tbmzErrmkP

— StaLight (@Sta_Light_) October 16, 2019


On the left side is a transparent case cover, and in the center of the screen is a Galaxy Note10 that uses the same kind of fingerprint sensor as the Galaxy S10. The contributor puts his finger on the fingerprint authentication icon of Galaxy Note10 as it is ...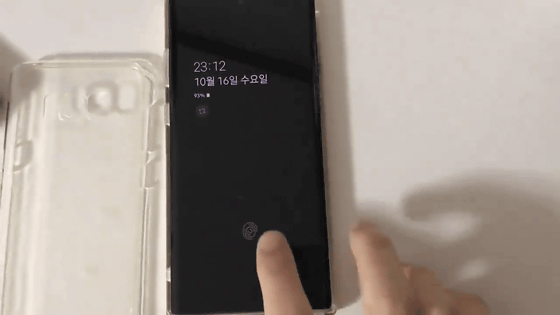 Authentication failure.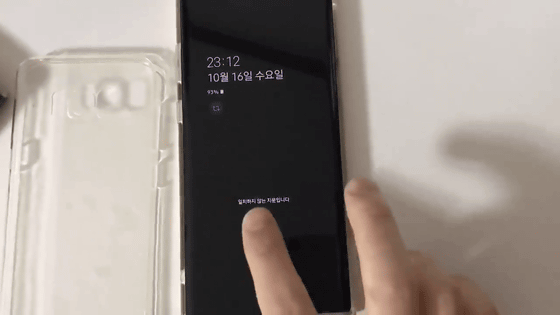 However, when fingerprint authentication is performed after placing the transparent case cover on the touch panel of Galaxy Note10 ...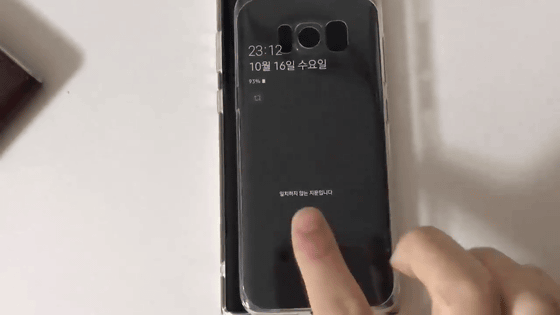 Successful authentication. This movie uses Galaxy Note10, but many similar problems have been reported on Galaxy S10.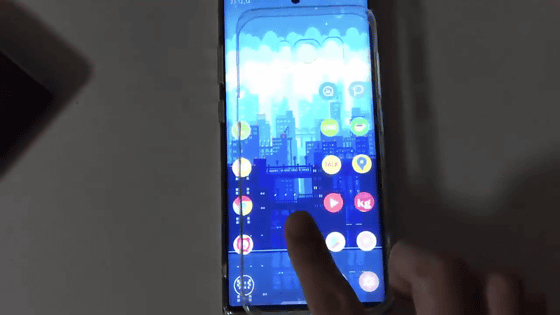 Samsung says on the Galaxy S10 official page that 'the lock is released just by touching the screen. Previously, the fingerprint sensor on the back was moved to the front and the ultrasonic fingerprint sensor was installed in the screen.' We advertised the Qualcomm's on-screen fingerprint sensor on Galaxy S10.



On the other hand, on the Galaxy S10 online manual, "If you use a screen protection film, make sure it is compatible with the fingerprint sensor." "If you put a commercially available screen protection film on the display, It may fail, 'and it seems that he was aware that there was a compatibility problem between the screen protection film and the fingerprint sensor.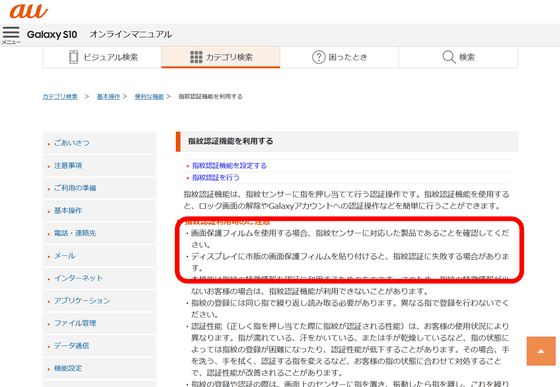 In response to this defect report, a Samsung spokesman initially commented, 'We recommend using accessories designed specifically for Samsung products.' However, a few days later, Samsung said to the news media that 'we are working on fixing a fingerprint recognition bug and will soon release a software patch.'