The Chinese government is prohibited from transporting "black clothes" to Hong Kong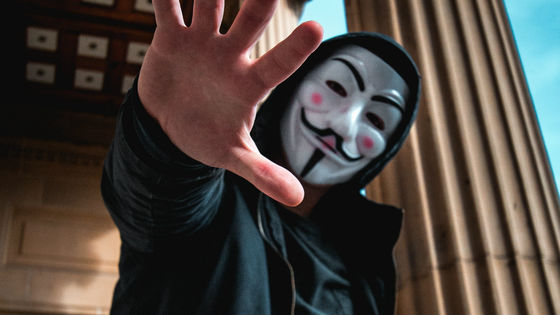 by
Luther Bottrill
The 2019
Democratization Demonstration in
Hong Kong (Hong Kong Demonstration)
,
which has evolved from a demonstration against the
amendment to the 2019 escape crimes regulations,
has continued for more than four months since June 2019. Giving a blow. The Chinese government has made it clear that it is
manipulating information on SNS
such as Twitter and Facebook to interfere with the demonstration, but it has decided to transport several items including `` black clothes '' to Hong Kong Reportedly banned.
Chinese government blocks export of black clothing to Hong Kong
https://www.telegraph.co.uk/news/2019/10/17/chinese-government-blocks-export-black-clothing-hong-kong/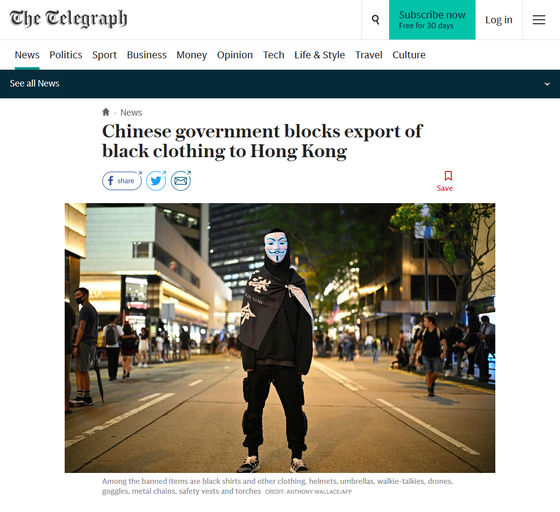 China bans imports of black clothes to Hong Kong? Report | News | DW | 17.10.2019
https://www.dw.com/en/china-bans-imports-of-black-clothes-to-hong-kong-report/a-50877868
In Hong Kong demonstrations
reported to have
attended up to about 2 million people, there are very many cases where demonstrators wear plain black tops, pants, face masks, and black dresses are It has become a uniform.
Meanwhile, according to
South China Morning Post
, a daily English newspaper published in Hong Kong, the Chinese government said on September 26, 2019, to a courier in Guangdong Province, a coastal area near Hong Kong. 'List of items prohibited from delivery to'.
According to media reports, prohibited items include black clothing, helmets, umbrellas, walkie-talkies, drones, goggles, metal chains, safety vests, and torches. In July 2019, PHXBUY, a Guangdong courier, received a notice prohibiting the delivery of some items, and it was reported that it was prohibited to carry `` flags, flagpoles, banners '' to Hong Kong. It was.

by Alex Iby

In Hong Kong demonstrations, it is standard for demonstrators to wear yellow helmets, face masks, and plastic eye goggles to protect themselves from the tear gas and rubber bullets used by the riot police. It is said that it is used to protect itself from water discharge. The Hong Kong government has enforced the `` Mask Prohibition Rule '' that prohibits masking etc. on the October 5, 2019 demonstration, and mask wearing is legally prohibited The

The courier has warned that 'If you mail the product, you must use your real name,' he said, and will conduct a 'thorough investigation' if any prohibited items are found. Telegraph has pointed out that the Chinese government 's demonstration disruption has already been ridiculed by many users on social media.


in Note, Posted by logu_ii