A whistle-blowing that the cause of the Boeing 737 MAX crash is in a corporate culture that emphasizes delivery times and costs rather than improving safety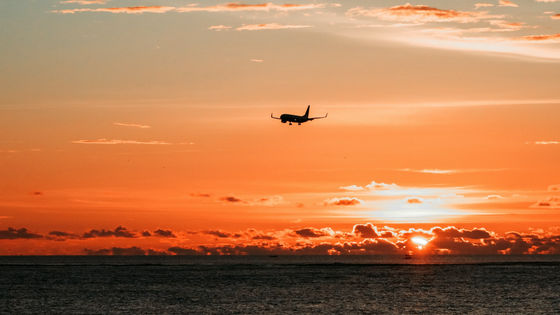 by
Marco Tjokro
It was pointed out that there
was a problem with
the
system of the
Boeing 737 MAX
, which was the operating equipment, in the October 2018
flight
of
Lion Air 610 and the crash
of
Ethiopian Airlines flight 302
in March 2019. In this regard, Boeing engineers sought to improve safety through system improvements, but it became clear that company executives had "compromised" due to delivery and cost issues.
Boeing rejected 737 MAX safety upgrades before fatal crashes, whistleblower says | The Seattle Times
https://www.seattletimes.com/business/boeing-aerospace/boeing-whistleblowers-complaint-says-737-max-safety-upgrades-were-rejected-over-cost/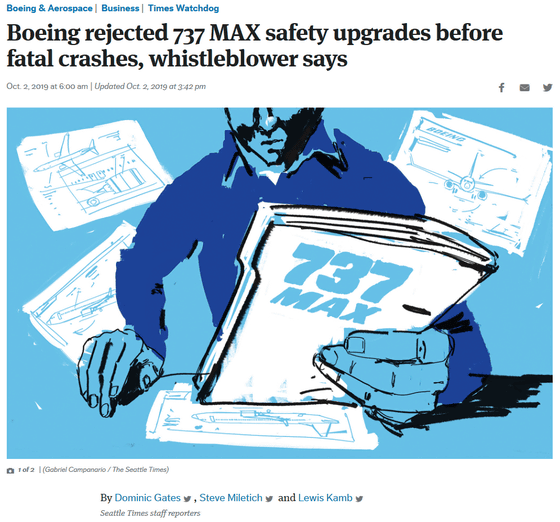 The Seattle Times, a Boeing engineer, Curtis Ewing, submitted to the company seven weeks after the Ethiopian aviation crash in March 2019, using a company notification system to improve safety for cost measures. Get a whistleblower that pointed out that you neglected. We interviewed Ewing's colleagues and confirmed that Ewing's claims were correct.

According to this information, Mr. Ewing is investigating past crashes and working to make safer aircraft reflecting the results, and around 2014 suggested a safety improvement plan for the 737 MAX. That's right. However, the new system that promoted it was rejected three times because of the 'cost and the impact of training on the pilot.' For the third time, Michael Teal, chief project engineer, was told to dismiss. Mr. Ewing noted that if he was at the forefront of improving safety, the accident was likely to have been prevented, and three colleagues agreed.

Mr. Ewing pointed out that Boeing's "useful design by design and cost reduction" had become a corporate culture in the accusations. The design of the 737 MAX is said to have been designed through gradual updates to avoid expensive certification and pilot training.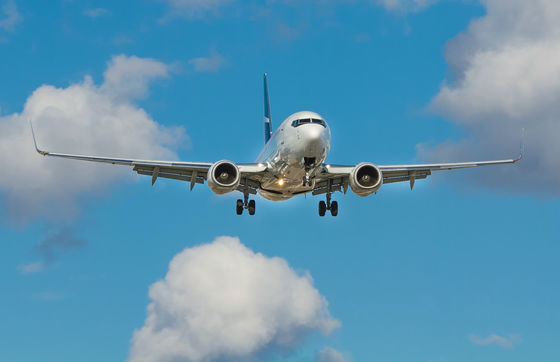 by Ethan McArthur

The voice of Boeing's emphasis on costs comes from Rick Lutke, a colleague of Ewing, who interviewed the Seattle Times. According to Rutke, Boeing had promised each airline to minimize the difference between the 737 MAX family and the traditional 737 aircraft and not require new training for pilots etc. .

According to Rutke, company executives were very interested in incorporating the latest ideas and safety improvements in projects prior to the 737 MAX, and Boeing's business changed after the 737 MAX family. It is suggested that it was done.


in Ride, Posted by logc_nt