Sandal type device `` Cybershoes '' that can `` walk '' VR space while sitting can easily increase the immersive feeling of VR at home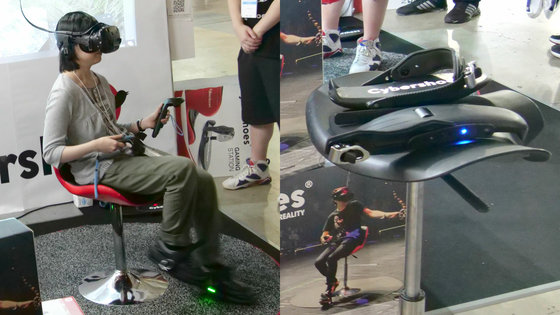 At the Tokyo Game Show 2019, which will be held from September 12th to 15th, 2019, not only the game titles that attract attention, but also the latest content and gadgets will be on display. In the hall 9, many booths with the theme of virtual reality (VR) were exhibited, and a device ' Cybershoes ' that can actually walk in the VR space just by wearing it was exhibited.

Japanese – Cybershoes –

https://www.cybershoes.io/indiegogo-jp/
You can see what kind of gadget Cybershoes is by watching the following movie.
Cybershoes-Step into VR-YouTube
The Cybershoes booth looks like this.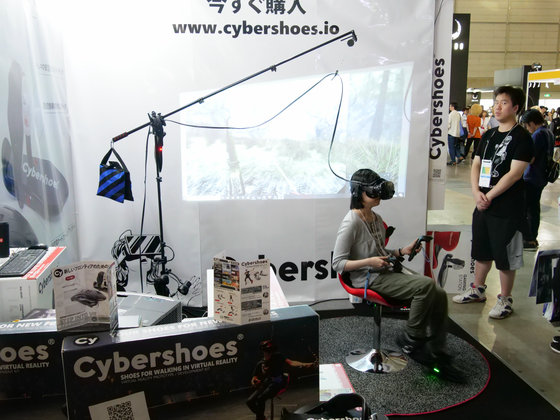 The actual Cybershoes were displayed in front of the booth. Cybershoes are shaped like sandals and are slightly larger than ordinary shoes. When I took it in my hand, it was not heavier than I expected.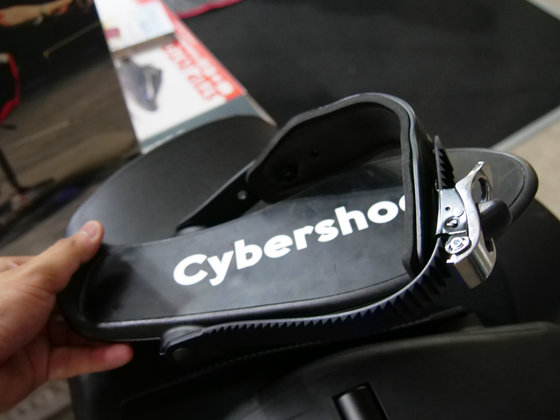 The back of the shoe is slippery, but there is a roller to read the movement of the foot in the center.



Cybershoes should be attached securely on the shoe. Cybershoes can be linked to
SteamVR
using a radio connected to the PC via USB. Since it is not connected with a cable like a VR headset, movement is not hindered. Charging can be done with a Micro USB cable connection.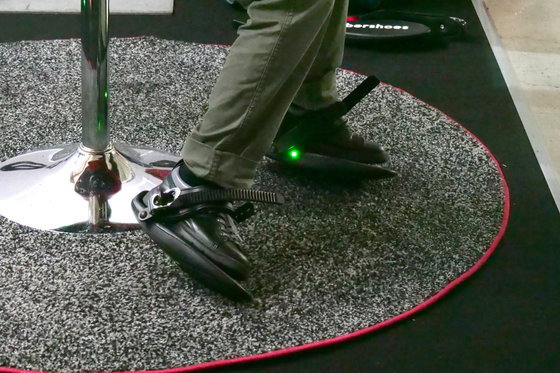 I was able to play ' The Elder Scrolls V: Skyrim VR ' at the booth at the venue. The Elder Scrolls V: The Skyrim VR movement method was 'warp movement using the cursor' or 'advance toward the controller', but it was quite easy to get drunk with a normal controller. However, Cybershoes is characterized by actually moving their feet. If you sit on a rotating chair with the HTC Vive cable hanging up, you can walk while moving your viewpoint.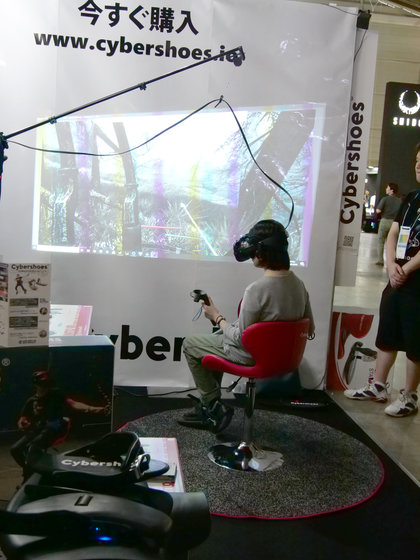 The following movie shows how to actually play Cybershoes with The Elder Scrolls V: Skyrim VR.


Cybershoes who can walk freely in VR space just by wearing it looks like this-YouTube
Cybershoes were firmly fixed, so they didn't come off. The rollers are also very smooth and do not feel particularly disturbing. However, the impression that it takes a while to wear until you get used to it.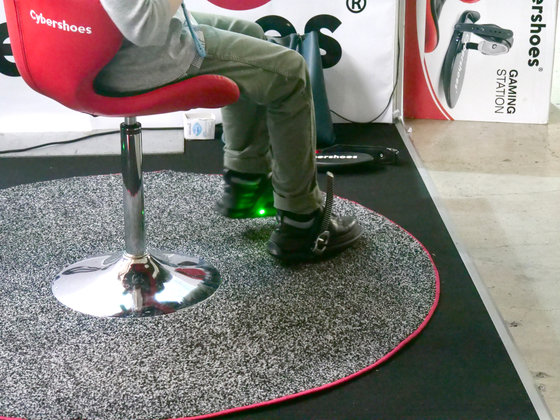 Cybershoes also has a motion tracking function that can recognize the direction separately from the VR device, so you can walk while looking sideways or bend over and pick up things on the floor. .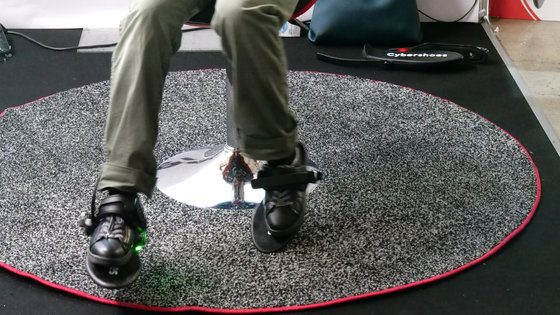 Most first-person VR games have warp movement with a cursor or a unique first-person viewpoint movement. In particular, moving the cursor is less likely to cause "VR sickness", which reduces the feeling of immersion in VR. Cybershoes actually moves your body, so the movement of the body is linked to the movement in the VR space more than the conventional system, and the feeling of immersion in the VR space is also increased. Also, it does not require a large device, so it can be used in a small room. If you can solve the problem of the cable connecting the VR device and the PC, you can run around infinitely. As a tool to hang VR device cables, the Cybershoes official suggests the use of IKEA lamp stands.

Cybershoes' titles are 'The Elder Scrolls V: Skyrim VR' '
Fallout4 VR
' '
DOOM VFR
' '
Minecraft VR
' '
VR Chat
' '
Rec Room
' '
Pavlov VR
' '
Onward
' '
Evasion
' 12 titles:
Seeking Dawn,
CyberRunner, and
Arizona Sunshine
. Since it corresponds to SteamVR, it can be used not only with HTC Vive but also with devices that support SteamVR such as Oculus Rift and Valve Index.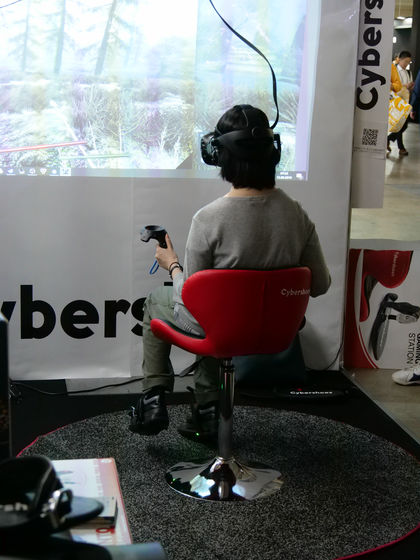 Cybershoes is 32,236 yen for a set with a special carpet, 39,978 yen for a set with a special carpet and a swivel chair, 96,923 yen for an arcade edition with a special carpet, a higher version chair, and a seat set A business edition with a carpet, a chair with a backrest, and a seat set is available for an order for 1,260,332 yen. The release is scheduled worldwide in October 2019.