A mysterious Russian woman appears to `` surf '' on the train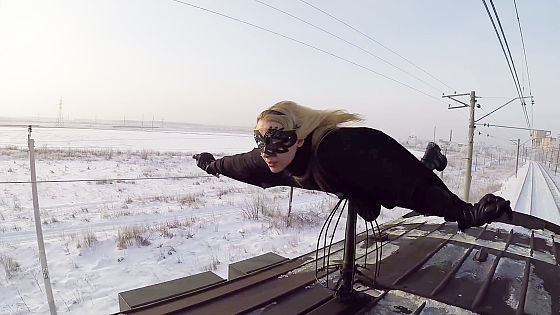 Extreme sports
, which perform sports in dangerous places and perform radically, are attracting particular attention nowadays when anyone can distribute video. There are
many
people who
violate the law
but perform radical performances, including Russian woman
kobzarro
. From the risk of getting caught by the authorities, we are doing 'train surfing' like a black
bat girl
.
Feels: Train Surfing in Russia-YouTube
A woman walking with a black coat on a black coat in a snowy landscape.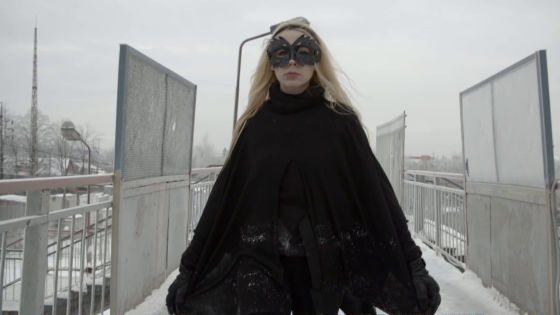 Black to the feet.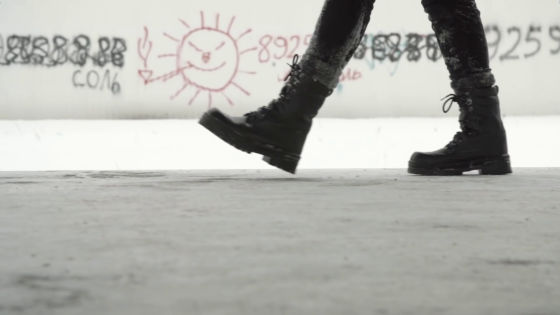 The name of the woman is Kobzarro. Why Kobzarro is like a bat girl ...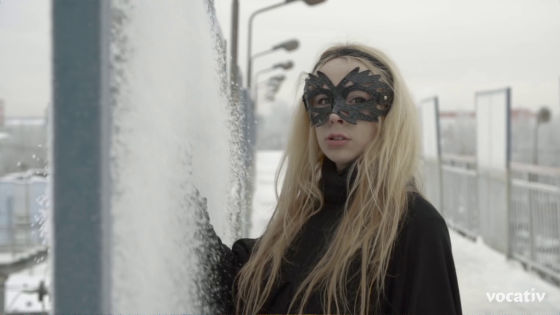 Actually, Kobzarro is active as 'Train Surfer'. Kobzarro's heart rate is shown in the lower left of the video, and you can see that he is quite nervous.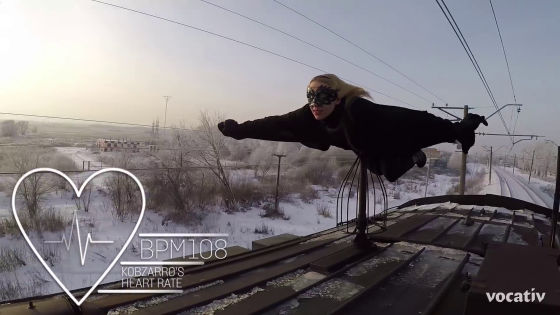 The train that runs through the snow is the "wave" for Kobzarro.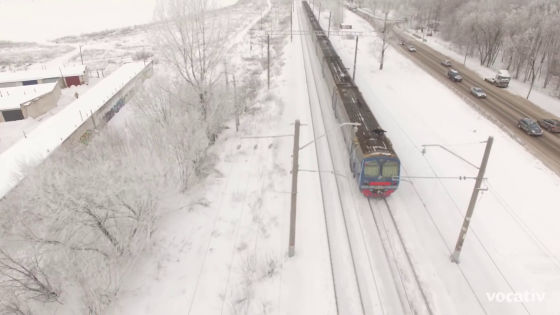 Kobzarro wears a mask because train surfing is illegal.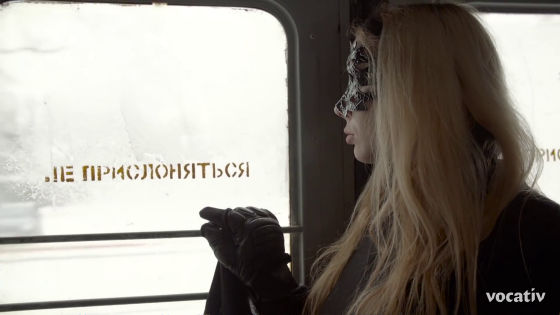 That the temperature 2 degrees, the Russian city-such as freezing
shchyolkovo
is the stage Station's Kobzarro in.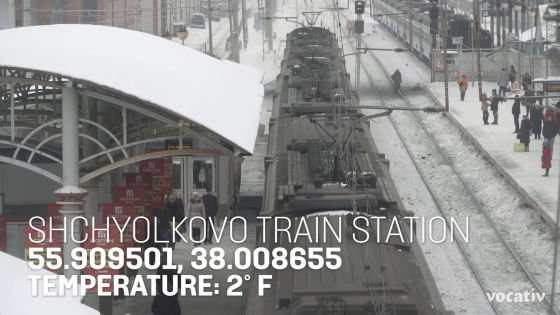 Kobzarro standing at the station platform has a heart rate of 71.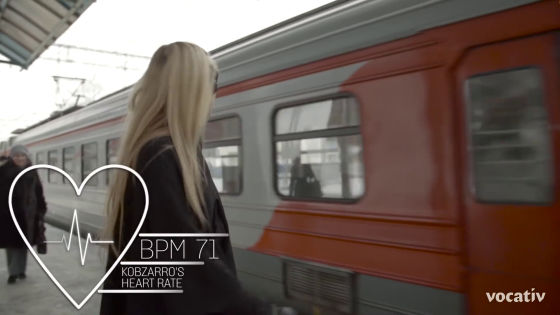 Up the connecting part of the vehicle ...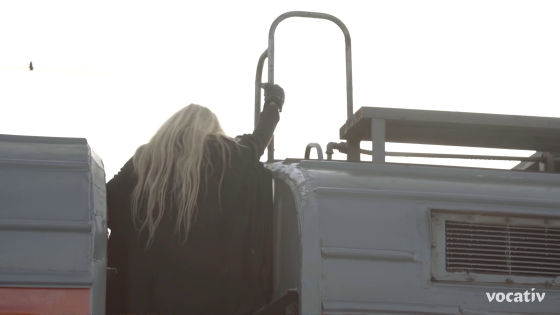 I arrived on the roof of the train. It takes 1 minute to arrive at the roof. In addition, Kobzarro says that every step is pre-determined and "cannot fail".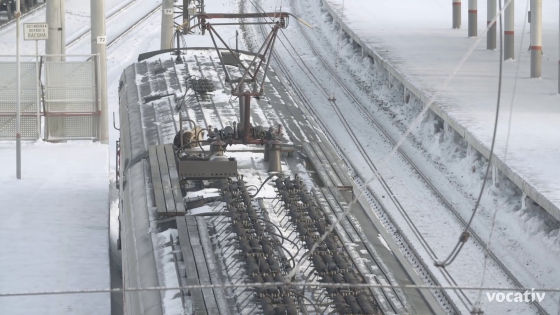 Kobzarro turns slightly and checks his surroundings.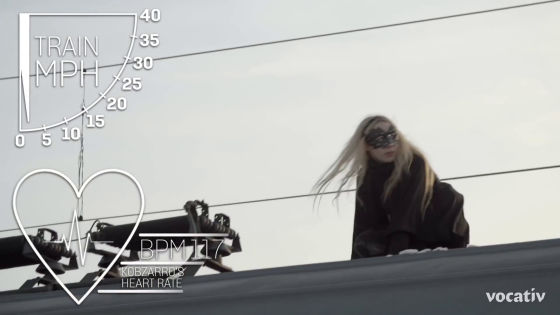 "Our community has strict safety rules on how to get on the train and what is prohibited," says Kobzarro.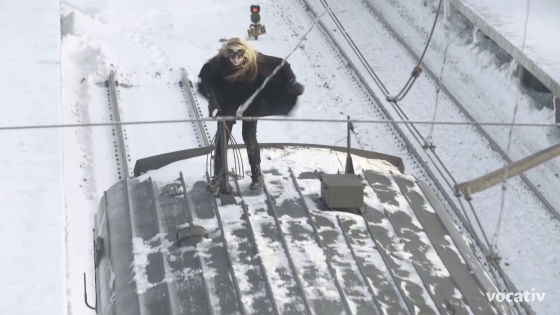 For example, there is a high voltage overhead line on the train, so it is forbidden to stand upright.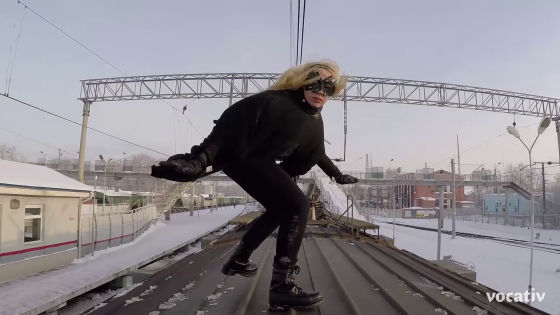 Kobzarro lies on a pole standing on the train.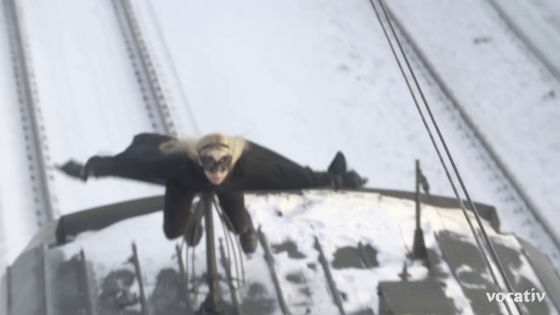 As if flying in the sky. There seems to be a rule in the train surfing community that once you fall, you can't try to surf the train again.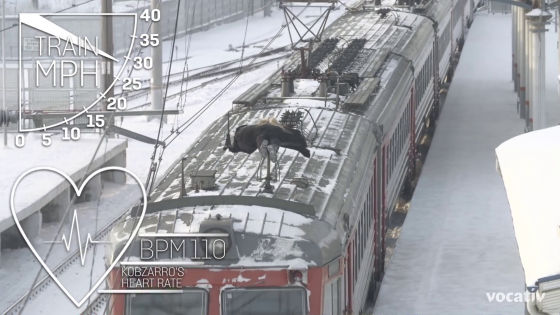 It looks like Kobzarro is smiling a little, as if flying in the sky.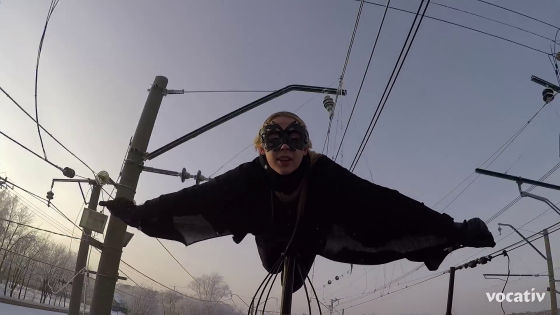 Kobzarro has surfed the train many times so far and has published it on YouTube. The maximum speed of a surfed train is 250 km / h.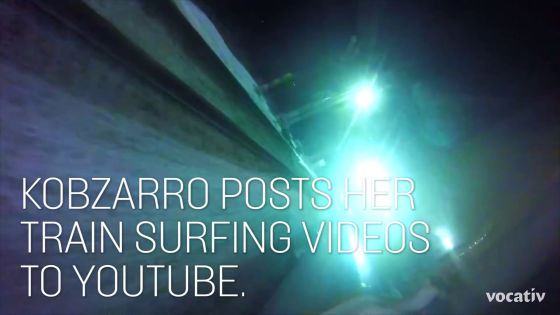 Kobzarro is also known as one of the "roofers" who can go up dangerous places such as rooftops of high-rise buildings and towers without any lifeline.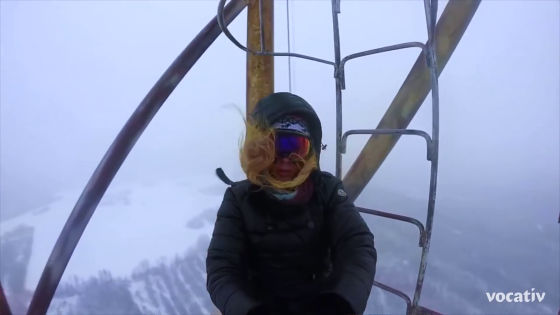 In addition, he is also an "explorer in the city" who explores places in the city where no one is present.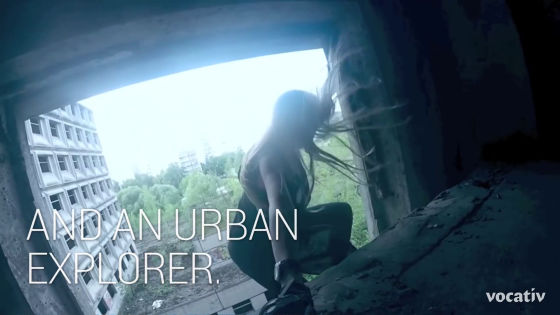 "This is not just a hobby, but a life philosophy."



"There is no fear. I feel free in a true sense."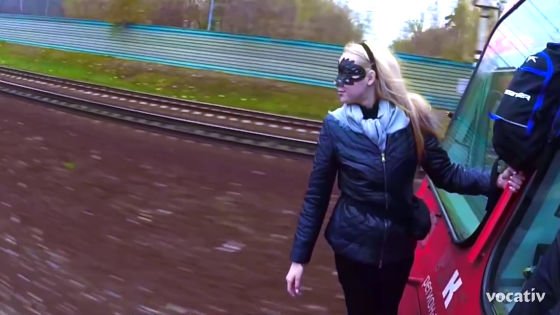 "When you surf, follow your own rules."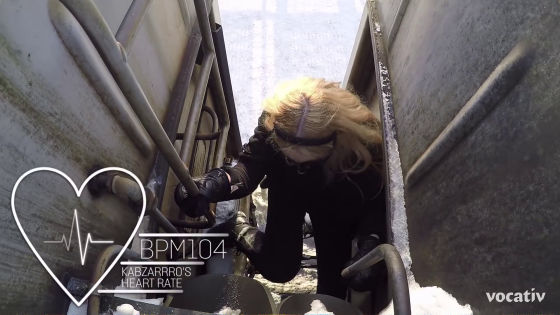 'No one can control me'



Kobzarro publishes videos on YouTube and also publishes his own photos on Instagram accounts . The above movie was released in 2016, but photos of train surfing are also released on Instagram as of 2019.

Going up to a star on a building spire ...



Hiding in the gap behind the train.



I explore underground tunnels and step into various places.



The existence of people who take pictures in dangerous places that can not be entered is regarded as a problem, and in 2017 the very moment when a man hanging from a 62-story building fell and delivered was delivered. It was. The man said he took this action to get a sick mother's treatment and marriage funds, but never imitate it.

A man who was hanging from a 62-story building as an extreme sport fell down-GIGAZINE