What is a "green prescription" prescribed instead of medicine?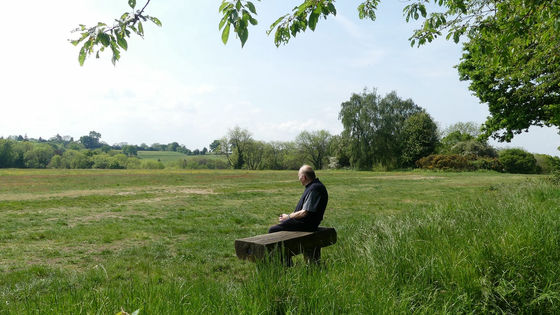 by
Peter Fleming
"Recreation in nature filled with greenery is good for your health" is something you can intuitively understand, but research has shown that this is correct. In the
Shetland Islands
, northeast of Scotland, a "green prescription" is prescribed instead of medicine, and there are cases where it is actually effective.
BMA-Nature's remedy: doctors in Shetland give 'green prescriptions'
https://www.bma.org.uk/news/2019/july/natures-remedy-doctors-in-shetland-give-green-prescriptions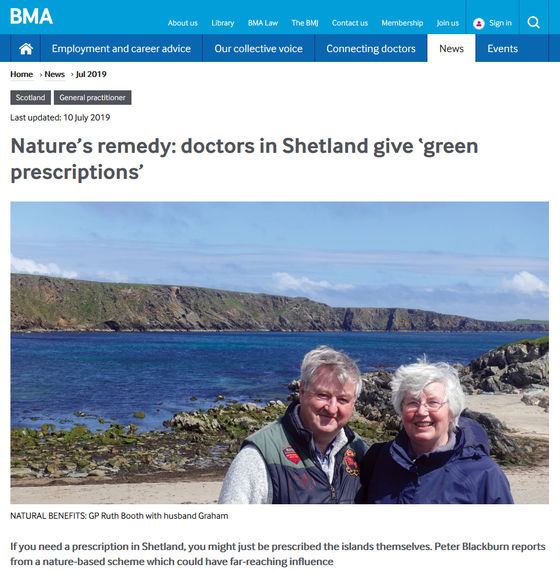 The "green prescription" came up with Karen McKelby from the Shetland branch of the Royal Bird Conservation Society. McKelby was also a counselor for women's aid, a charity dedicated to supporting women, and realized how resilient and useful the therapy at the beach was.

The contents are very easy to say 'medicine', such as 'helping tree planting' and 'spending time in green spaces', but reducing symptoms and anxiety of high blood pressure, respiratory and cardiovascular diseases, concentration and mood As a result, 63% of those who received prescriptions became more active and 46% lost weight.

According to Dr. Mark Moseley, Shetland's largest settlement, Scrawaway, prescribing a "green prescription" to patients who are willing to be treated is a less risky and less expensive option for the doctor, "With a limited amount of money and a small amount of time, it can be a solution to the unpleasant cause," he says.

Dr. Ruth Booth also acknowledged the effect of the "green prescription" that not only her physical health but also her mental health were improved by spending her days in the natural shetland.

According to Moseley, the "green prescription" is not effective only in the beautiful natural Shetland Islands. For example, there are "health-affecting areas" where falcons nest in the belfry. He pointed out that there are others in the UK alone, and suggested that it could be expanded to many more places.


in Note, Posted by logc_nt