The schedule for conducting antitrust investigations into Google has been found, about 30 state attorneys general will participate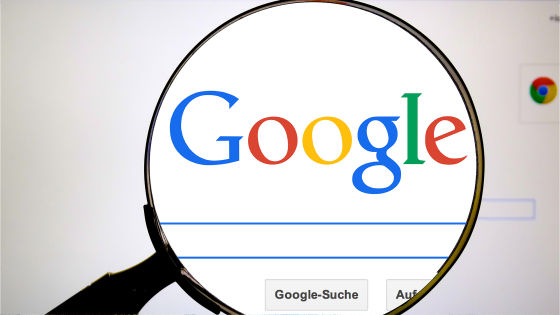 by
422737
Increasingly, it is increasingly pointed out that giant technology companies such as Amazon, Facebook, and Google dominate the market. Meanwhile, it became clear that the US state attorneys and others will investigate
antitrust laws in
September for Google.
Google emerges as target of a new state attorneys general antitrust probe-The Washington Post
https://beta.washingtonpost.com/technology/2019/09/03/google-emerges-target-new-state-attorneys-general-antitrust-probe/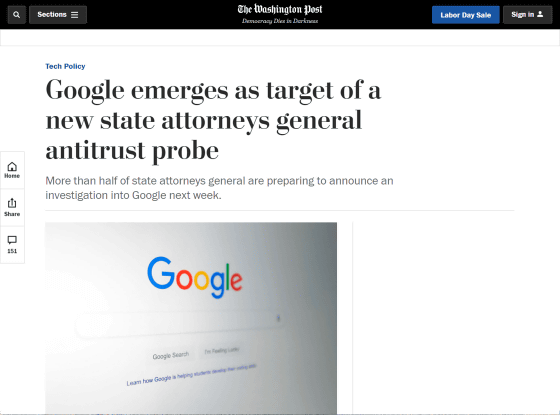 Massive antitrust investigation of Google set to be announced next week – BGR
https://bgr.com/2019/09/03/google-antitrust-investigation-announcement-next-week/
Criticism against big technology companies such as Google, Amazon, and Facebook is increasing day by day, saying that they have achieved market dominance, reduced competition, and hindered innovation. Like the next US presidential candidate,
Elizabeth Warren
, there are many voices that 'Amazon and Google should be divided'.
In July 2019, the US Department of Justice announced that it would conduct a survey on the market-leading online platform while hiding its specific company name. And on September 4, 2019, the Washington Post report and several other stakeholder information revealed that a large-scale antitrust investigation was conducted on Google on September 9.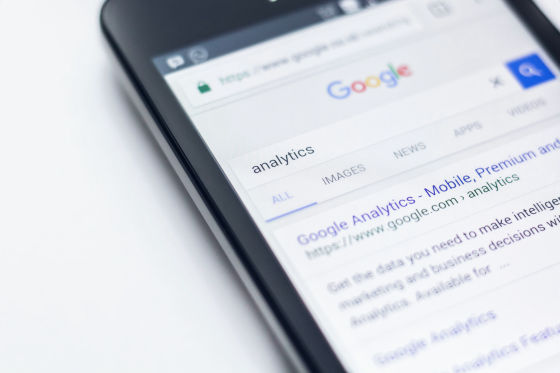 by Edho Pratama

The survey is expected to involve more than half of the 50 state Attorneys General, with an estimated 30 or more. The regulation of giant technology companies may become the main focus of the 2020 presidential election, and Mr. Warren mentioned above focuses on the need for policies to divide companies to properly return the power concentrated on giant companies The

Mississippi Attorney General Jim Hood has revealed that he will participate in the investigation starting on the 9th, saying, "We are concerned that data will be collected in the hands of a few companies, As the Attorney General, we need to use existing antitrust and consumer protection laws to evaluate specific issues and address issues. ' Depending on the results of the investigation, the Attorney General can make an important unit like YouTube separate, or require a comprehensive change in the business.

"Google 's services help people 's lives every day, give consumers more choices, and support thousands of jobs and small businesses around the world. We will continue to interact constructively with the regulators and answer our business and dynamic technology questions. "