Google is sued for antitrust violations on search market, third in just two months


Judicial authorities in 38 states in the United States have accused Google of 'abusing its monopoly position in search and hindering competition.' This is the third time US law enforcement has sued Google for antitrust violations in just two months.

Colorado-et-al.-v.-Google-PUBLIC-REDACTED-Complaint.pdf
(PDF file)
https://coag.gov/app/uploads/2020/12/Colorado-et-al.-v.-Google-PUBLIC-REDACTED-Complaint.pdf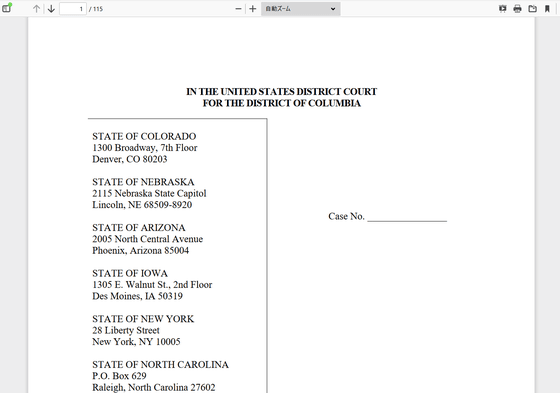 Colorado Attorney General Phil Weiser leads multistate lawsuit seeking to end Google's illegal monopoly in search market --Coloror Attorney General | Colorado Attorney General
https://coag.gov/press-releases/12-17-20/
'Gorilla' Google hit with third lawsuit as US states sue over search dominance | Reuters
https://www.reuters.com/article/us-tech-antitrust-google-colorado-idUSKBN28R2T0
Google accused of search manipulation in third major antitrust lawsuit --The Verge
https://www.theverge.com/2020/12/17/22186994/google-search-antitrust-lawsuit-colorado-nebraska-state-ags
Redesigning Search would harm American consumers and businesses
https://blog.google/outreach-initiatives/public-policy/redesigning-search-would-harm-consumers-and-american-businesses/
The 38 states in the United States want to remedy Google's illegal monopoly and create unfair barriers to entry for its competitors. According to the complaint, Google illegally maintains its monopoly position in the general search engine and search advertising market, and of high quality service and better privacy to consumers that would occur in the presence of competition. It is said that protection, better advertising effectiveness for advertisers, reduction of advertising costs, etc. are hindered.
Judiciary officials argue that Google is using a strategy to secure its position as a search engine to deprive consumers of choice, just as it
pays huge amounts to Apple to maintain its default search engine status.
doing.
In addition, Google is rolling out
Ad 360
, which claims to be able to manage multiple search marketing campaigns efficiently, but Google has established a monopoly, despite the fact that Ad 360 should remain neutral. It is also alleged to have led Google Search to advertise in order to maintain its position.
In addition, guidance to in-house services and in-house advertisements in Google search is also regarded as a problem. For example, if you search for 'Waterworks in Denver' on Google, at the top of the search field you will find 'Specialized Ads' with the store name and Google Maps rating, and 'Text Ads' with the website link. In addition, you'll also see an embedded module called '
(PDF file) OneBox
', which shows the original search results quite down.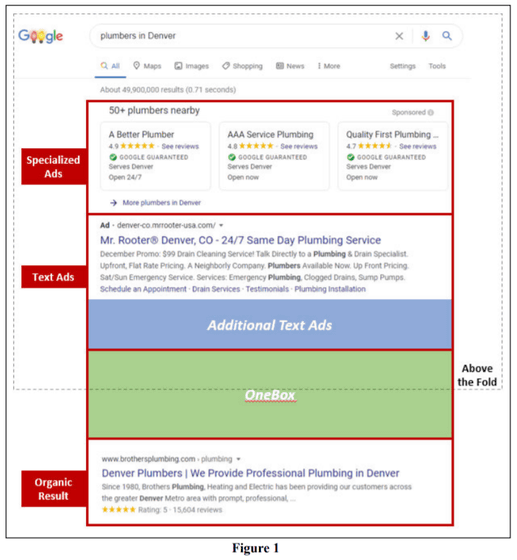 This phenomenon is even more pronounced on Apple devices such as the iPhone, and the current situation is that Google's advertisements and directions to services are displayed for more than two screens.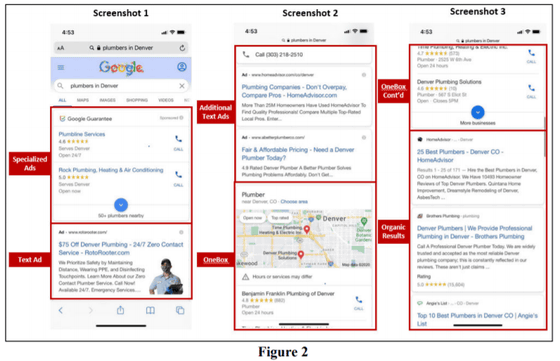 It is also mentioned that Google devices that can use the Google Assistant are set to not be able to select competing virtual assistant technologies such as Amazon's Alexa, and a series of actions abuses Google's monopoly position and competes. It is cited as an example of an obstruction.

The 38 states are calling for the cancellation of exclusive contracts and other acts that Google has signed to secure their monopoly position, saying, 'Fine is like kicking a gorilla's shin, and it makes little sense. We will ask you to impose the sale of assets other than fines.

In response to the proceedings, Google's director of economic policy, Adam Cohen, published a blog post entitled 'Redesigning Search Will Hurt American Consumers and Businesses.' The modules that Google displays in search results play a role in improving the user experience, and if you accept the allegations in the lawsuit, the quality of the search results will deteriorate, and retailers, restaurants, repair shops, airlines, etc. He argued that industries that benefit from Google search, such as companies and hotels, will be hit. 'I'm looking forward to fighting in court,' he said, giving him confidence in the proceedings.

Redesigning Search would harm American consumers and businesses
https://blog.google/outreach-initiatives/public-policy/redesigning-search-would-harm-consumers-and-american-businesses/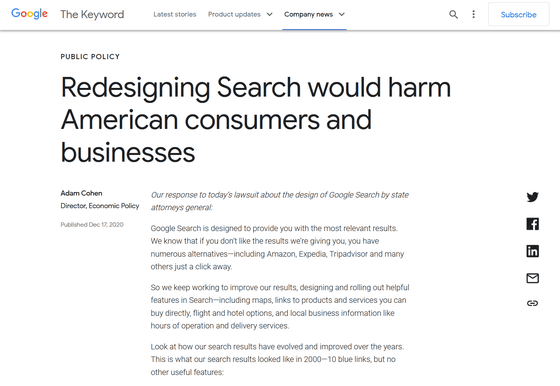 In addition, Google is facing three large-scale antitrust lawsuits in a short period of only two months. The first was in October 2020 when 11 states, including Arkansas and Florida, sued Google ...

Google is sued by the Justice Department for 'antitrust violations'-GIGAZINE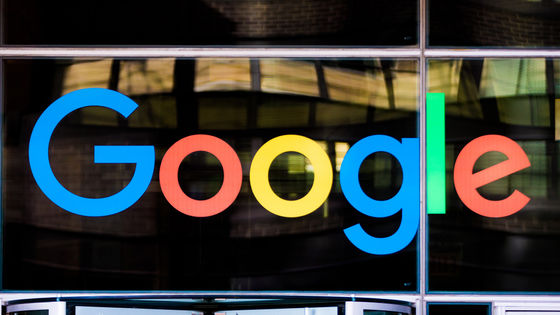 by Thomas Hawk

The second was a case in Texas and Arkansas on December 17, 2020, allegedly colluding with Facebook.

Google faces further antitrust lawsuits, this time suspected of conspiracy with Facebook-GIGAZINE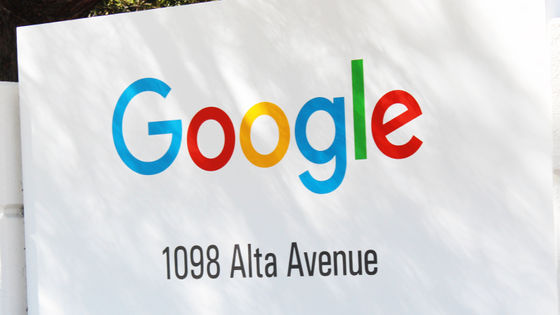 by Ben Nuttall

The Colorado Attorney General's Office has issued a statement calling for the proceedings to be integrated with the October 2020 proceedings.