It is pointed out that Amazon continues to sell prohibited items, recall items, counterfeit items that lead to life threatening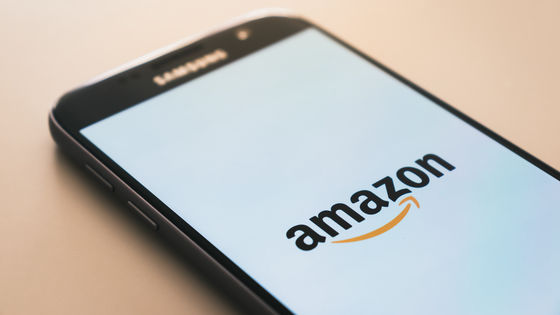 by
Christian Wiediger
Amazon's
marketplace, the
world's largest online shopping site, has supported the breakthrough of the
Amazon Marketplace,
which sells products that have been submitted by third parties other than
Amazon
. On this marketplace, "counterfeit products" that misrepresent information such as certification marks and safety standards that general consumers purchase products, and "recalls" that have been
recalled
due to safety issues. Goods, and even once forbidden products are on sale, the Wall Street Journal reports.
Amazon Has Ceded Control of Its Site.The Result: Thousands of Banned, Unsafe or Mislabeled Products-WSJ
https://www.wsj.com/articles/amazon-has-ceded-control-of-its-site-the-result-thousands-of-banned-unsafe-or-mislabeled-products-11566564990
Hundreds of "banned" goods still for sale on Amazon, report finds | Ars Technica
https://arstechnica.com/tech-policy/2019/08/report-finds-more-than-4100-unsafe-or-recalled-listings-on-amazon/
In a survey of about one month conducted independently by the Wall Street Journal, it became clear that over 4,100 counterfeit products, recall products, prohibited products are sold on Amazon It is. Of these 4100 products, at least 2000 are toys and medicines that can endanger children.
In the survey, 116 items were found to be falsely certified by the
US Food and Drug Administration
(FDA). For example, 80 of the cushions sold as "
Sleeping Wedge
" for infants are at risk of causing suffocation, and Amazon seems to have banned sales in the past. In addition, it was confirmed that 1412 electronic devices using fake
UL
certification marks were sold, and 2324 toys that did not include the `` notation that warns of suffocation '' prescribed by the federal government were sold The
The Wall Street Journal actually purchased and tested about 10 of these "products that should not be sold" through Amazon. Many of the products purchased were labeled "
Amazon's Choice
". As a result of the test, 4 out of 10 did not meet the federal government safety standards.
Amazon's Choice label is not about `` good products ''-gigazine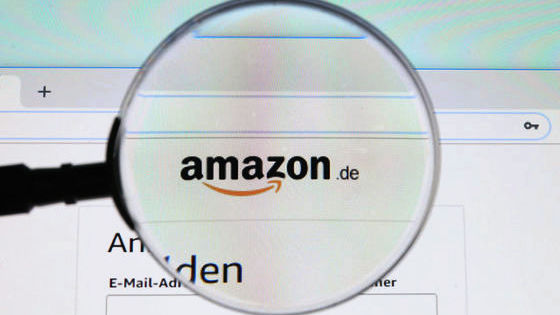 In addition, 4500 balloons that did not contain warning signs about the danger of suffocation were discovered, and the Wall Street Journal contacted Amazon. However, a few weeks later, it was found that another 2200 balloons that did not contain warning signs were sold on Amazon.
The Wall Street Journal has sent to Amazon a list of problematic products sold on Amazon, including these. However, out of the 10,870 items registered in the list, only 83% were removed from the site. In other words, about 1800 items continue to be sold.
Also, the motorcycle helmet purchased by Amazon by a man living in Missouri was `` a helmet that met the safety standards of the US Department of Transportation '', but the federal government investigated when the man died in a collision accident As a result, it was discovered that safety standards were not met. As a result, the helmet was recalled, but according to the Wall Street Journal survey committee, the helmet was still being sold on Amazon.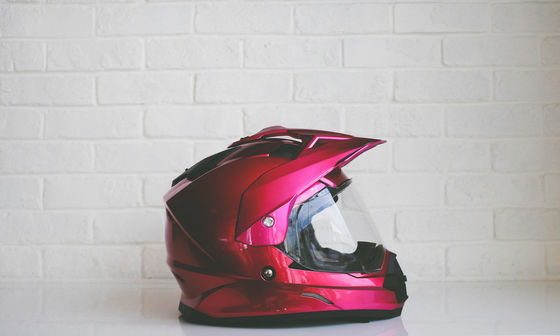 by NeONBRAND

The Wall Street Journal contacted me, and the product page temporarily disappeared from Amazon. However, the Wall Street Journal confirms that at least 130 'problem helmets' have been sold again on Amazon within two weeks.

According to the Wall Street Journal, 'Amazon will rarely see any third-party market listings unless there are specific complaints or suggestions from the media.' The reason why Amazon does not strictly control the products listed on the marketplace is thought to be because the marketplace is responsible for about 60% of Amazon's sales.

When Ars Technica from overseas media asked Amazon for comment, he was directed to Amazon's official blog , where `` Customer service team reports safety issues to regulators, industry organizations, brands and customers 'If you receive the report, the customer service team will quickly protect the customer, remove the unsafe product from the store, and investigate.'

The family of a man who died in a motorcycle accident because he purchased a helmet that did not meet safety standards on Amazon appealed to Amazon, the car driver who was the perpetrator of the accident, and the trader who sold the helmet . Although the trader who sold the helmet was ordered to pay compensation of $ 1.9 million (about 200 million yen), Amazon's cheating was not accepted, and the trial was concluded with payment of only $ 5000 (about 530,000 yen) It seems to have done. An Amazon lawyer argues that Amazon is not responsible for 'basically, a third party just used Amazon as a bulletin board to advertise and sell products.'

However, in July 2019, Amazon has decided that it is also necessary to take responsibility for products sold by third parties on its platform, and for products handled on the marketplace `` It seems that it will no longer be "operational".

Judgment that Amazon needs to be held legally responsible for products sold by third-party vendors-gigazine