Tom Holland playing Peter Parker mentions Spiderman's MCU withdrawal issue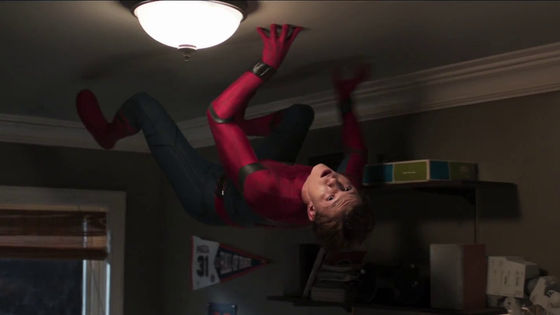 Regarding the Spider-Man's Marvel Cinematic Universe (MCU) withdrawal problem played by Tom Holland revealed from interviews with related parties, comments from actors who actually play Marvel's heroes are appearing one after another .

Tom Holland reduced to Disney and Sony's Spider-Man spat at D23-Polygon
https://www.polygon.com/2019/8/24/20831245/tom-holland-disney-sony-spider-man-deal-d23

The MCU is where Marvel heroes such as Iron Man, Captain America, Mighty So, and Hulk collaborate on a single world line and fight against evil. It was August 21, 2019 that the testimony of the person concerned that Spider- Man of the movie " Spider-Man: Homecoming " played by Tom Holland will be withdrawn from this MCU.

Although Sony owns Spider-Man's rights to film, Marvel and the parent company Disney own the rights to make many Marvel films, and the MCU is owned by Disney & Marvel It has become a form where heroes of Marvel work to appear. Sony had signed Spider-Man on MCU by signing a partnership with Marvel, but could not reach an agreement with Disney on the movie Spider-Man's revenue share, eventually `` Spider-Man leaves MCU "Was reported.

Spider-Man left the Marvel Cinematic Universe, or Sony and Disney negotiations broke down-GIGAZINE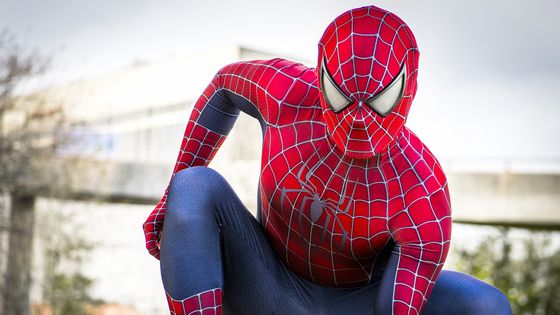 Sony has officially made a statement on this situation, "Unfortunately, Spider-Man franchise Kevin Feigy (MCU Producer and Spider-Man: Homecoming and Spider-Man: Producer at Far From Home) Respect Disney 's decision not to participate as a producer, and I expect this to change in the future, but because of the many responsibilities that Disney has given to Feigi, 'I understand that I don't have time to work on IP I don't own. Kevin is a great person and thanks for his help and guidance.' Although it has not made a statement about Spider-Man's withdrawal from the MCU, it is clear that MCU's merits, Faigi, will no longer serve as a producer in Sony's Spider-Man movie.

Joan Lee, daughter of the American comic master Stan Lee who is the creator of Spider-Man, said, `` Stan's characters and works are worth making from a multifaceted perspective and will continue to evolve 'It's desirable,' he said, rather than one Disney company handling Marvel work, it is more appropriate that several companies, such as Sony, join in and make a multifaceted work.

The daughter of Stan Lee, the creator of Marvel's work, severely criticized Disney about Spider-Man's departure from Marvel Cinematic Universe-GIGAZINE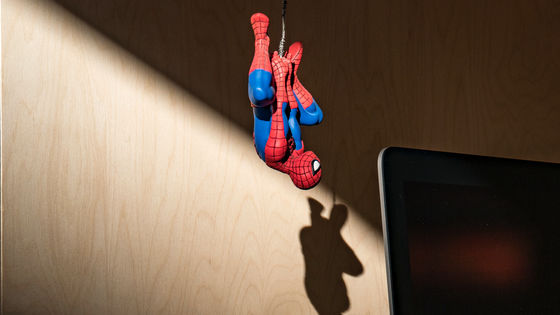 Under such circumstances, Tom Holland, who plays Spider-Man / Peter Parker, appears in the event D23 Expo held by Disney for fan clubs. Holland went on stage to promote Pixar's latest movie ' Onward ', where he was acting as a voice actor, 'This week was a crazy week, but I want to let you know that I am really grateful. I love you. '

Furthermore, in an interview conducted immediately after D23 Expo, "It was an amazing 5 years. It was the best time for my life. I do n't know what the future will be like. "I will continue to play Spider-Man and have the best time in the future, no matter what form I choose, it should be a fun time." "The future of Spider-Man will be different, but it should be just as great and wonderful. We will look for new ways to be cooler than it is now," says Spider-Man leaving the MCU. Leave a comment that admits.

Holland posted a two-shot shot with Robert Downey Jr. who played Iron Man / Tony Stark on his Instagram and the message "We did it, Mr. Stark!". Some of the photos posted by Holland included photographs taken by Holland with Iron Man and Robert Downey Jr with Spiderman figures.

View this post on Instagram


In addition, Jeremy Renner , who plays Hawkeye / Clint Burton in the MCU, posted on his Instagram "Hey, Sony. Return Spider-Man to Stan Lee and Marvel. Please!" doing.



In addition to the Iron Man series, John Favreau , who plays Happy Hogan , the support character of Iron Man who appeared in Spider-Man: Homecoming, told Variety , "I 'm all about Rumor ) And read the official comments from each company, but I don't know what will happen at this time, but I'm looking forward to the MCU characters staying on the same screen. This isn't just about Happy and Aunt May (Peter Parker's guardian), but it means that Tom Holland's Spider-Man is praying to continue to perform with other MCU heroes. '' Talking and expecting Spider-Man to continue to be active in the MCU

In addition, it is unclear whether Spider-Man will leave the MCU at the time of writing, as Favreau says. However, as long as Sony wants Holland, it seems that Holland will continue to play Spider-Man, even if he leaves the MCU.


in Movie, Posted by logu_ii