It is announced that a popular gamer who earns more than ¥ 50 million each month by game distribution graduates from Twitch and transfers to Mixer operated by Microsoft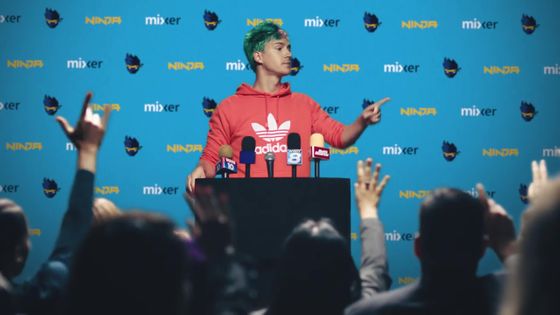 The game live broadcaster, which has boasted huge popularity on the game live broadcast platform
Twitch
, announced that it will start exclusive distribution on the game live game platform
Mixer
operated by Microsoft after graduating from Twitch.
Ninja Comes to Microsoft's Mixer
https://www.globenewswire.com/news-release/2019/08/01/1895868/0/en/Ninja-Comes-to-Microsoft-s-Mixer.html
Ninja, the biggest name in Fortnite, is leaving Twitch for Mixer-The Verge
https://www.theverge.com/2019/8/1/20750393/ninja-mixer-exclusive-twitch-fortnite-streaming-gaming-announcement
'
Ninja
' Tyler Brevins is one of Twitch's most popular live-play gamers, and it is estimated that Ninja gets a reward of over 50 million yen every month.
You can find out more about how Ninja became a popular distributor by reading the following article.
Popular gamers reveal that they earn more than 50 million yen every month in Twitch games-GIGAZINE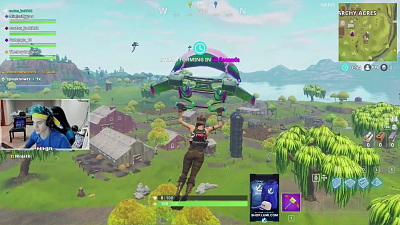 Such a Ninja announced on August 1st, 2019 that it had partnered with the live streaming distribution platform Mixer of Microsoft. In the future, it means that we will exclusively distribute the live game on Mixer.
In the announcement, Ninja says, 'My roots as a gamer started from
Halo
released by Microsoft, so it was inevitable in some ways to partner with Microsoft and come to Mixer.'
At the same time as Ninja, Mr. Ninja has released a short press conference-style short movie with a comment 'It's a new chapter' in his Twitter account.
The next chapter, https://t.co/lvn9KBjEYq pic.twitter.com/tljVgyM3bG

— Ninja (@Ninja) August 1, 2019


The movie starts with a scene where Ninja appears with flash and cheers.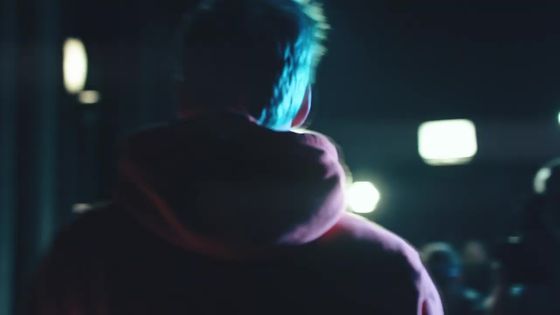 'I'm going to tell you this may be a little shock to you,' says Ninja, who stands in front of the microphone in a mysterious manner.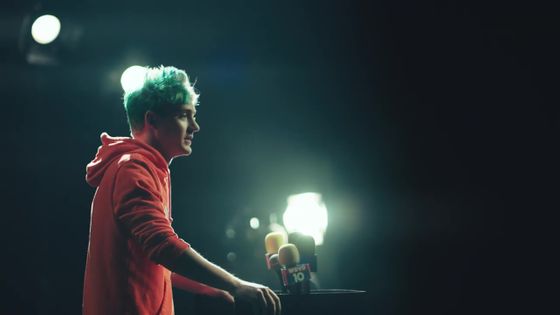 'From now on I will distribute exclusively with the Mixer'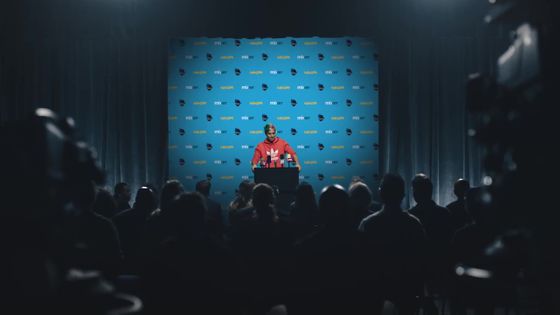 While distinctive reporters are raising their hands all together ...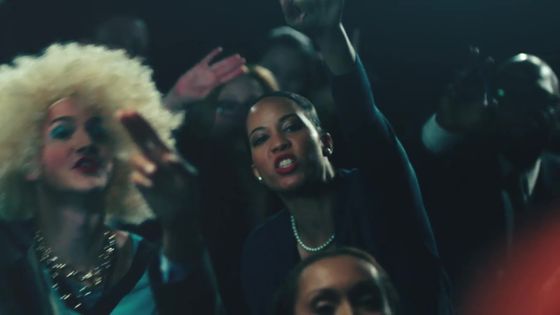 The first reporter said, 'What is the impact on your play? It will not be the same as before,' a sharp question.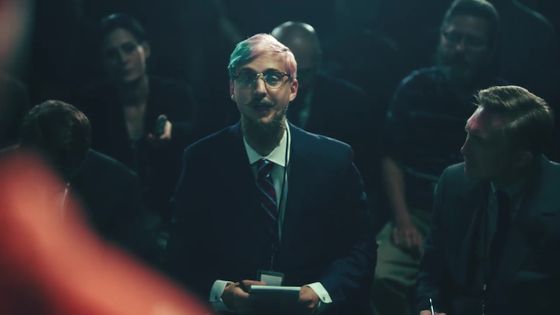 Ninja said, 'It just changes the platform,' a slightly bitter expression.



'What is the most exciting thing about this transfer?'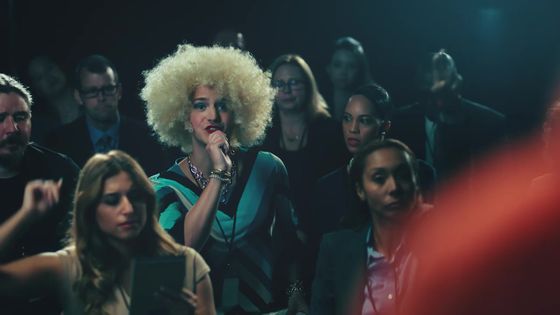 'It's a good opportunity to go back to your own source and remember that you were addicted to the first live broadcast,' says Ninja. 'First live broadcast' means that he is active in Halo, which is the catalyst for becoming famous.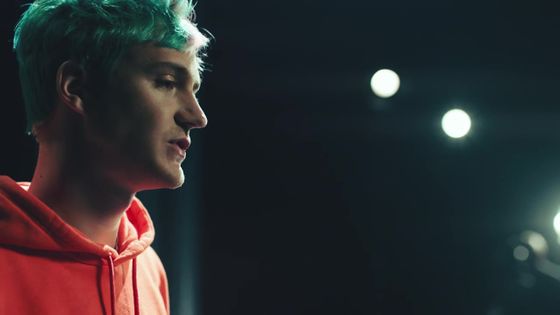 Among the reporters,
Red Bull
's vending machine, sponsored by Ninja, has also appeared. The low beat of the compressor echoed in the quiet venue and nothing was heard, so it's unclear what kind of question was asked.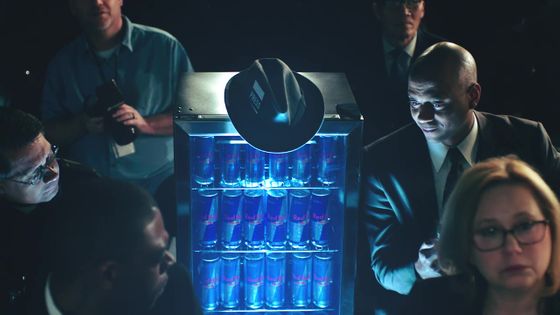 It seems that Ninja is 'wow. It is the best question so far ......' and it can not hide the upset, probably because it was a very serious question.



'What are the other questions?'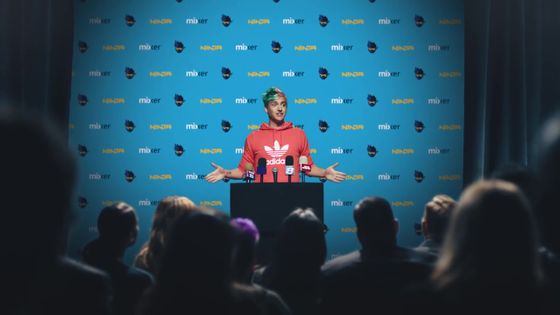 The last questioner is a mysterious plant. The question is, 'What is the impact on the outcome?'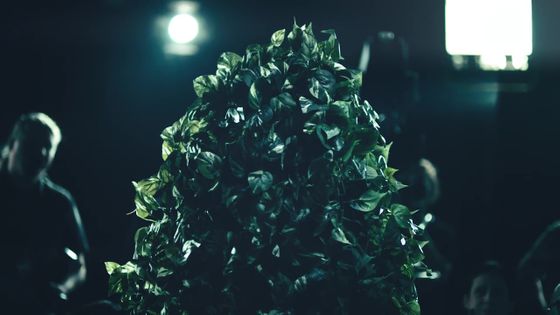 'Don't worry. It's okay.'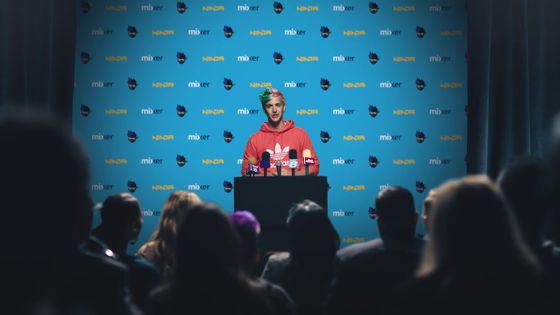 The wigs can be picked up and caught in the roar of reporters who are still brightly colored ...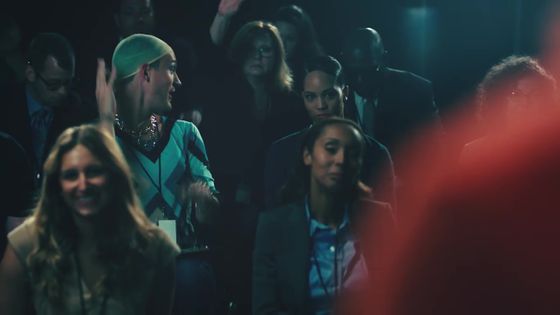 The conference staff ended in confusion while the staff at the venue who had eaten the banana did something for some reason.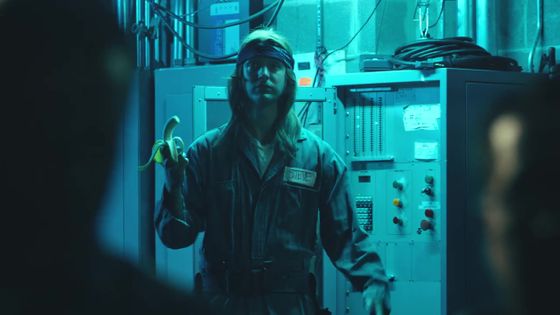 'Please watch Ninja on the Mixer'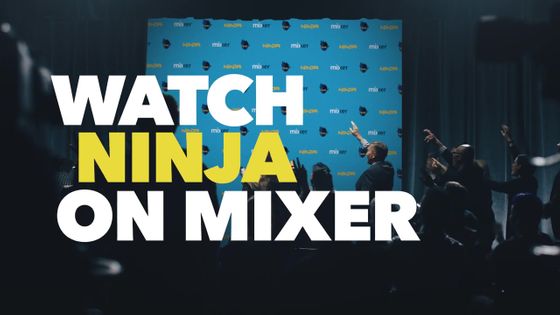 Twitch, who had been making live broadcasts by Ninja, told the technical news media The Verge , "I had a lot of fun for Ninja's activities over the years, and now he is his own and his family, And we are proud of all the accomplishments we have accomplished for the gaming community, and we wish him the best of luck in the future, 'commented. I blessed Ninja's new beginning.

The first activity of Ninja at Mixer is ' Ninja's Dojo ' delivered by Ninja from August 2 at the event ' Lollapalooza 2019 ' to be held in Chicago.