What is a 'private blog network' that pollutes Google search results?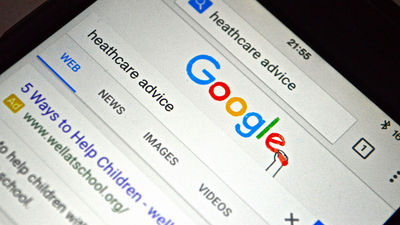 by
Create Health
Google is the most popular search engine in the world, and
Search Engine Optimization
(SEO) is essential to efficiently transmit information over the Internet. However, the problem is the existence of
Black Hat SEO
, which takes Google's search algorithm against it and tries to improve its search ranking in a malicious manner. There is a kind of technical media '
unlike sorts
' about 'Private Blog Network (PBN)' which is one of such Black Hat SEO.
Google Search is being routinely gamed by fake blogs and has been for years-unlike sorts
https://unlikekinds.com/article/google-pbns
Google's search engine was launched in 1996 as part of a research project by
Larry Page
and
Sergey Brin,
who were enrolled in Stanford's doctoral program. Previous search engines used a mechanism to rank search results according to the frequency with which words and phrases matching the
search query
appear in the website, but Google analyzes the connection between websites and ranks the search results We adopt '
page rank
' to do. With this system, it is possible to reflect the popularity and importance of websites in search results, and on Google, high-quality websites that draw a lot of attention are displayed at the top of search rankings. More than 20 years after its birth, Google's search engine has become a big one to occupy a
92.62%
share as of June 2019.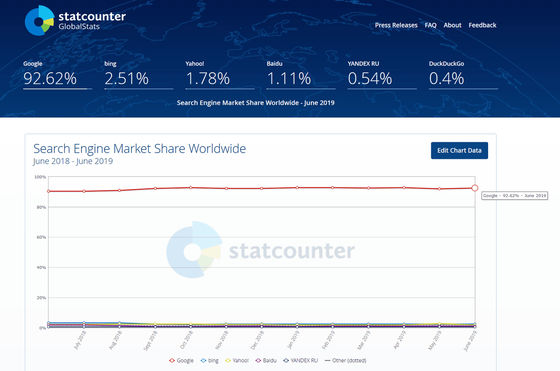 PBN is a collection of sites that seem like a good-looking blog, but have embedded links of pages they want to advertise. Unlike
link farms,
which only arrange a large number of links, PBN has an aspect of having articles and content specialized for a specific topic. PBN takes the characteristics of page rank 'more links from other websites will make it easy to move up to the top of search rankings', and let's force search rankings by putting reciprocal links on multiple sites. It is not.
In the Black Hat SEO vendor's forum, thousands of websites from PBN are operating and earning a price of tens of thousands of yen per link. With the increase of such sites, Google's search engine can not play its essential role of 'searching for desired information'.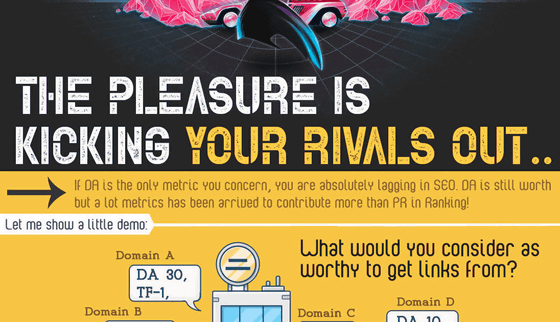 While Google and Facebook are growing as excellent advertising media, there are many new and emerging media. When the media goes out of business, the registered domain is revoked and can be purchased again. Some of the deleted domains are of great value to the links themselves, and the devil buys them immediately, replaces the content, and embeds links to the sites that they are trying to advertise.

The following screen is a list of domains sold for PBN in the Black Hat SEO vendors forum.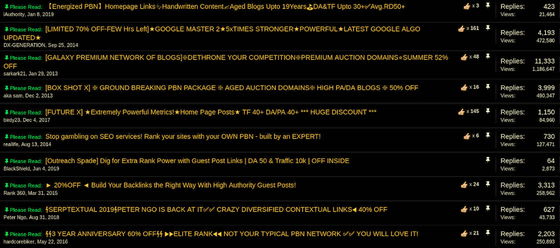 Not only links but also the enrichment of the content on the site is an important factor in achieving the top of the search rankings. Blog articles can be written by someone at the price of one or two meals at best. Or you can use articles with tools using AI. In addition, at some PBN sites, it has been devised to manually fine-tune the automatically generated articles to make them easy to read and to have individuality.

Google has been working to crack down on PBN since 2011. In 2014, Google sends an e-mail alert to the site that is suspected of PBN, and was removed from the search index has been reported . However, since the PBN side has also devised various techniques to escape capture by Google, it is a present condition that it is pretend. In theory, PBN can not be completely detected, so it is quite difficult to get it completely out of search results.

All Google can do is improve the site detection mechanism, but AI content generation tools and know-how that can create a new site in just a few minutes have appeared, and Black Hat SEO vendors have been catching Google for many years. Given the evasion, it will be tough for Google search to become a fair platform in the future, says unlike types.