It is pointed out that defeating the strongest predator Amazon is 'a true platform' with diversity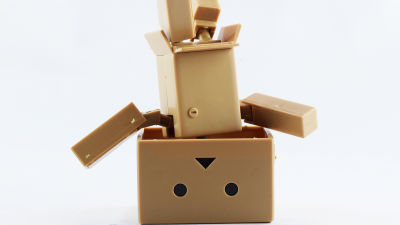 by
aixklusiv
It has been pointed out that
the speed at which Amazon takes control of logistics is tremendous, as it changes the quality of the delivery system itself. On the other hand, Amazon is said to have forced the price competition by nullifying the individuality of each online shop. Such Amazon's rival is not an existing large supermarket chain like Walmart, but a 'platform' that creates diversity by emphasizing the individuality of each store, analyst
Ben Thompson
explains.
Shopify and the Power of Platforms-Stratechery by Ben Thompson
https://stratechery.com/2019/shopify-and-the-power-of-platforms/
When Amazon started its business, its business model was just to deploy an existing retail online. That is, Amazon buys a product from a supplier and sells it to a customer.



However, Amazon has grown rapidly and now has its own
fulfillment
network. In 1999, Amazon established seven
fulfillment centers
in the United States and Europe, and as of July 2019, there are over 300 Amazon fulfillment centers worldwide.
One of the reasons for the growth of the Amazon Fulfillment Network so far is the mechanism called
Fulfillment by Amazon (FBA)
, which started in 2006. The FBA will allow third parties to use Amazon's fulfillment center, and third party products using FBA will be displayed on Amazon.com and will be stored, packaged and shipped by Amazon. . This splits Amazon into the Retail and Fulfillment divisions.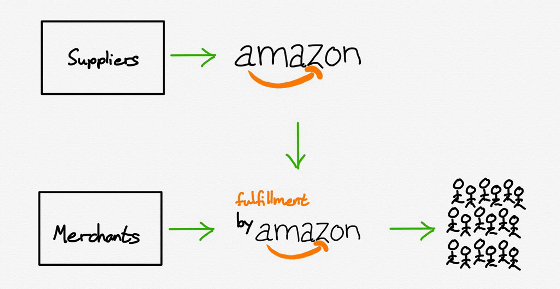 The speed at which the fulfillment center is increasing can clearly show that the acceleration since 2006 has been tremendous. As of 2019, half of the products on Amazon.com were purchased by Amazon, but there has been a surge in third-party products that bypassed Amazon.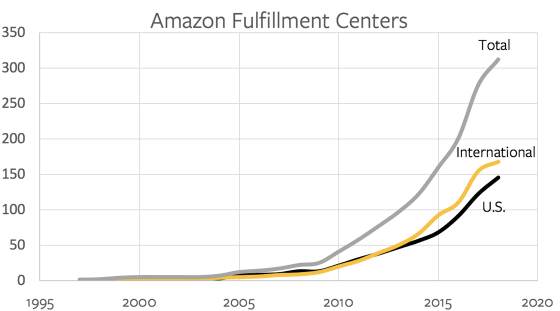 This is the reason why supermarket giant Walmart can not beat Amazon when trying to enter e-commerce. This is because Walmart's rival is not a single Amazon, but a huge network including third parties that use FBA. There is a scale and growth speed that Amazon can not match with Walmart simply by deploying its own retail online.

Amazon and Google are often referred to as 'platforms' but they are not strictly platforms, Thompson said. This is because Bill Gates treats the platform and the notion of 'aggregator' as separate things.

What is the 'Build Gates Line' that shows the difference between 'Platform' and 'Aggregator' defined by the creator of Windows, Bill Gates. -GIGAZINE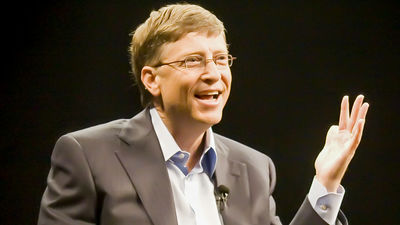 A brief explanation of the differences between platforms and aggregators is that 'the platform increases power by promoting relationships between third-party suppliers and end users, while aggregators mediate and control the relationships between them.' There is.

Amazon, for example, is an aggregator. Amazon is divided into 'retail' and 'fulfillment', but consumers do not recognize the difference between them and buy things from 'Amazon'. In fact, consumers from different suppliers put their purchases in the same 'Amazon Cart' and receive the products in their 'Amazon Box'. The process does not promote the end-user-supplier relationship, and from the end-user's point of view there is only a 'purchasing experience on Amazon'. This forces third parties to compete by lowering prices.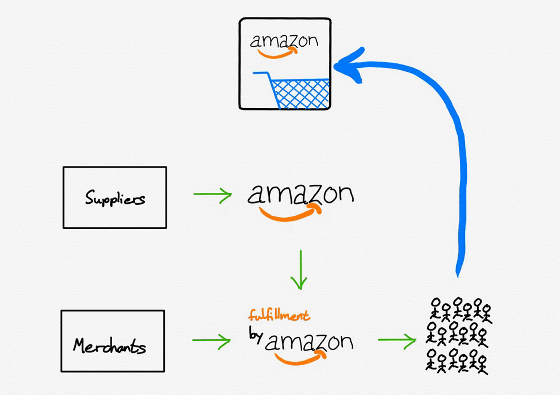 So, while selling something online like Amazon, is there a service that acts as a platform rather than an aggregator? Speaking of which, Thompson cites Shopify.com as the answer.

Ecommerce Software-Best Ecommerce Platform Made for You-Free Trial
https://www.shopify.com/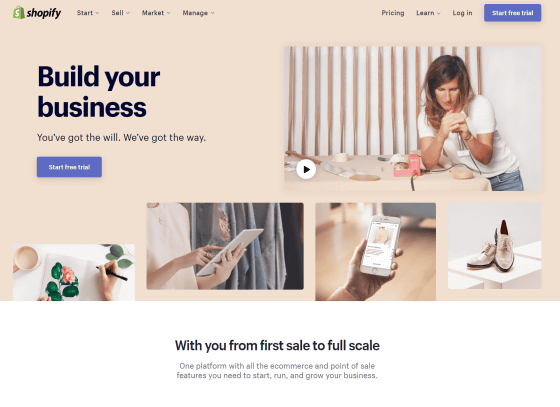 Unlike Amazon, end users do not buy anything on the Shopify website. Also, although the actual number of people who bought the product reaches 218 million, most of the buyers do not even know that there is a company called Shopify. Unlike Amazon, this is because Shopify does not deliver products directly to end users, but 820,000 third parties who use Shopify are responsible to end users. With Amazon, end-users can reach products by searching on Amazon, but with Shopify, a third party has to advertise, attract attention, and tie in purchases. Shopify, who has a variety of third-party diversity, says 'the beauty of the platform,' Thompson said.

Of course, Shopify, which needs to show its shops and products on its own, can easily do e-commerce, but it also has many failing shops and a high churn rate. On the other hand, there are many shops that can achieve great success by making a difference and succeeding in their individuality. From this point on, Amazon's true competitor isn't Wal-Mart, and in the long run it could be Shopify, Thompson said.

And, according to Shopify's blog post on July 19, 2019, Shopify also has built its own fulfillment network. However, Shopify's network does not handle everything in-house, but makes it easy for third parties to use existing third party logistics (3PL) for delivery and packaging. In short, Shopify is doing what it should do as a 'platform,' creating contacts between the two in the value chain .

According to Shopify, Shopify generated $ 1 billion in revenue in 2018, but its partners generated $ 1.2 billion. This means that the economic value of the user is established in the Ecosystem created by Shopify, which means that the platform is beyond the Bill Gates line to be cleared.

Amazon has many customers and suppliers, has many benefits such as low fulfillment costs and fast delivery speeds. In order to take advantage of this advantage in selling products, shops are forced to compete in price. However, in order to get out of the price competition, differentiation is necessary. Wal-Mart seeks to differentiate itself by creating exclusive brands, but when it comes to online, top-down planning does not create any differentiation. In this sense, Mr. Thompson believes that the 'ecosystem-supported platform' represented by Shopify is what creates the possibility of differentiation.