What is the victory method of the sweepstakes talked by women who got 40 million yen worth of prizes?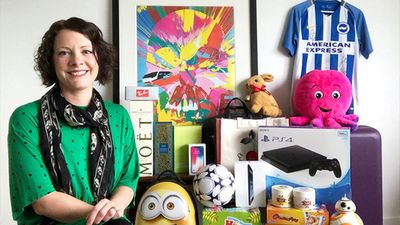 ' Sweeper ' is a general sense that the 'sweeper', is on the net open sweepstakes anyone is a promotion form of products that can participate as sweep-stakes there are people that rake the prize in the 'Suwipazu' What to do. The tech news site The Hustle takes care of the secrets of such sweepers and summarizes the knack of victory.

The women who win hundreds of sweepstakes per year
https://thehustle.co/biggest-sweepstakes-winners/

◆ What is sweepers?
In the United States, 55 million people apply for a certain type of sweepstakes a year, but the sweepstakes is a 'one-time trial' for most people. However, some people are trying their best in the prize program. That is 'Sweeper'.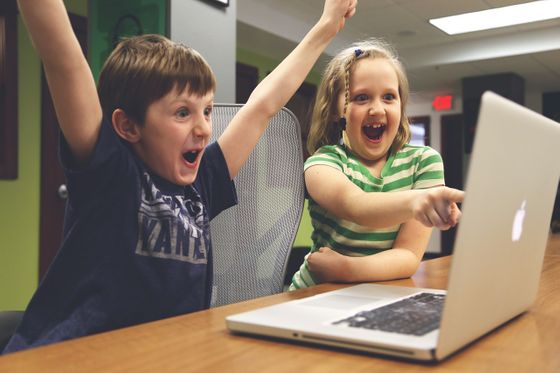 by StartupStockPhotos

Sweeps exchanges information on forums and social networks such as Sweepstakes Advantage and looks through newsletters such as SweepSheet and Sweeping America . And every day we apply for 20 to 300 sweepstakes to get new cars, cruisers, and travel abroad.

According to a survey of 585 sweepers, more than half of the respondents were awarded more than $ 1251 a year (approximately 135,000 yen) per year. In addition, the top 4% earn $ 12,501 (approximately 1.35 million yen) a year.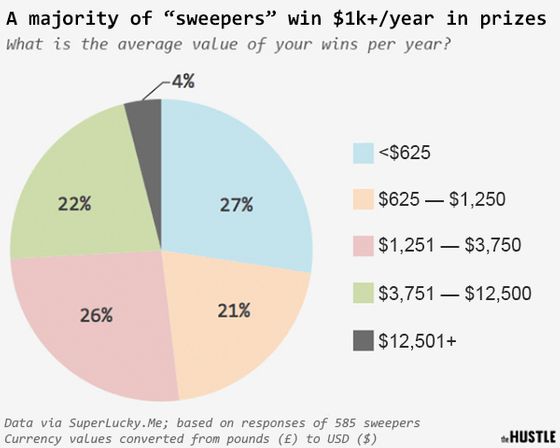 ◆ The face of the sweeper
Most of the people in the sweepers community are women, but there is a wide range of ages from students to retirees. Among them, Diana Cork, who won a total of about 376,000 dollars (about 40.57 million yen) worth of prizes over 20 years, is one of the finest sweepers in the UK. Mr. Cork is also a carizumab logger that runs SuperLuck , the blog that ran the prize life.

Mr. Cork and the many prizes recently acquired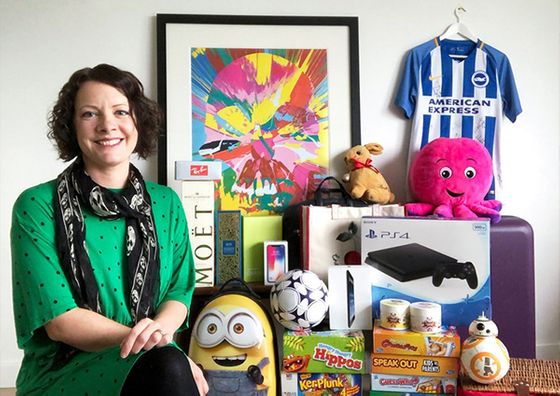 Mr Cork has put together a table of loot goods and the total amount has been 5389 pounds (about 730,000 yen) from the beginning of 2019 until the writing of the article.

Mr. Cork started his hand in the sweepstakes by applying for a ticket present for the Glastonbury Festival , a rock festival in the UK, in his 20s.

At this time Mr. Cork went to a device called 'Paste photos of the band on the back of the application postcard'. This 'make it as stand-out' strategy has been the key to winning over the next 20 years.

Cork's main battlefield is an online contest centered on submissions with Instagram and Twitter photo tags. 'Sometimes winning the sweepstakes is pure luck,' Cork denied. 'The winners will not be chosen at random, but those who have made more efforts than anyone else, that is, those who should be truly rewarded, will be the winners.'

◆ Behind the sweepstakes
According to Caroline Willman, a marketer at a company and a famous sweeper who is also called a contest queen , 'The companies and brands that run the sweepstakes are not the winners in their daily activities. It's a business decision, 'commented.

An example of a gift card application campaign conducted by American department store Kohl's during the Black Friday sales campaign in 2018 was Wilman's example.

NO PURCH NEC. Ends 11/23/18. 50 US / DC, 18 + only. Odds / Black Friday is coming! Retweet for a chance to win $ 20 Kohl's e-gift card with 1,000 winners between today and 11/23! Rules: https://t.co/HhazfXImHb Void where prohibited. #KohlsBlackFridaySweepstakes pic.twitter.com/DFP7vzCij3

— Kohl's (@Kohls) November 19, 2018


This campaign has received about 10,000 retweets, and its advertising effectiveness is estimated to be about $ 220,000 (approximately $ 23,000). The cost Kohl 'spent on this campaign was $ 20 gift voucher x 1000 winners = $ 20000, so it was nearly 10 times more cost effective.



Also, Mr. Wilman warns that 'applications to these contests appear to be free and in fact pay the potential costs.' This is because some of these sweepstakes programs are scammed and are often used to collect and sell personal information.

◆ Winning law summary
Based on interviews with Cork and Willman, the six winning methods outlined by The Hustle are:

1: It can win so hard that the application is difficult
Since contests that require photos etc. have significantly reduced the number of entries, there will be fewer rivals.
2: Focus on local
The sweepstakes of restaurants, bars, cinemas etc. remain that only locals can participate.
3: Always read the application rules
Application provisions may have secret clauses.
4: Use a special e-mail address
I used my usual e-mail address for submission once, but lastly, I will continue to receive e-mails from companies for a lifetime.
5: Make use of the prize information aggregation site
In addition to being able to collect information efficiently, Willman says it will also help avoid harmful sweepstakes.
6: Organize the results in a table
By putting the prizes and the results of the application in a spreadsheet, it is possible to examine the tendency of winning.

'If you work hard, you can earn great prizes without spending a lot of money,' said Cork, who is a hobby and life-work attraction.

in Note, Posted by log1l_ks