Facebook announces its own virtual currency 'Libra' & dedicated wallet app 'Calibra'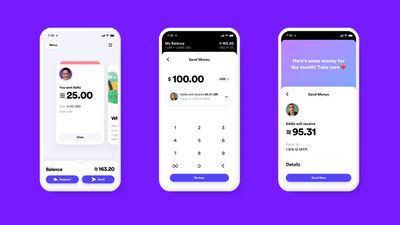 ' Libra ' is a new virtual currency proposed by Facebook that aims to be a simple international currency and financial infrastructure that powers billions of people. Libra and the exclusive wallet app ' Calibra ' are scheduled to launch in 2020.

Libra | A New Global Currency
https://libra.org/en-US/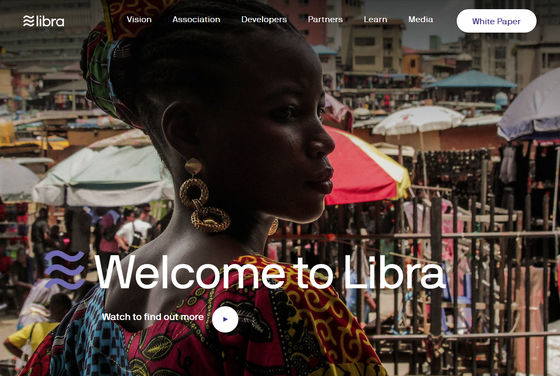 Coming in 2020: Calibra | Facebook Newsroom
https://newsroom.fb.com/news/2019/06/coming-in-2020-calibra/

Facebook launches cryptocurrency with Visa, MasterCard, Uber, and others
https://arstechnica.com/tech-policy/20019/06/facebook-launches-cryptocurrency-with-visa-mastercard-uber-and-others/

About 1.7 billion people, equivalent to about 31% of the world's population, do not own bank accounts. In addition, it was necessary to wait for about 3-5 business days before processing was completed when the conventional remittance service etc. performed remittances that crossed borders. In addition, it has become clear that the fee for remittances is relatively high at 7% on average. You may feel that virtual currency and digital money are widespread in developed countries, but around 85% of the transactions are still being carried out in cash worldwide.

However, cash is easily stolen, and carrying it is much more inconvenient than digital money. The cost of robbery in the US retail industry is $ 40 billion (about 4.3 trillion yen) annually, and it is possible to reduce these losses if a safe currency such as virtual currency spreads. You

What has been created to solve the problems mentioned above is the new virtual currency 'Libra' proposed by Facebook. Developing an internationally usable virtual currency such as Libra will require $ 3.7 trillion (about 400 trillion yen) to develop, and it will be possible to create 95 million new jobs. Of.

Introducing Libra-YouTube


Libra will also be available on entry-level smartphones, and will be available via Facebook apps like Facebook Messenger and Whatsapp as well as a dedicated wallet app. One of the problems was that the virtual currency was subject to intense price fluctuations, but because Libra is secured by a reserve that interleaves stable assets such as the US dollar, the British pound, the euro, and the Japanese yen with stable currencies such as government bonds. It can prevent significant price fluctuations.

The dedicated wallet app for managing and transferring Libra is named 'Calibra', and a Facebook subsidiary of the same name is in charge of development and operation. Calibra will be able to send Libra from a smartphone to almost anyone, as easy and instantly as sending a text message, and for free about the dedicated wallet app, and eventually we press a button We want to provide people and businesses with services that allow them to just pay bills, scan code, buy coffee, and use public transportation without carrying cash. ' You are

Facebook does not share Calibra's account information or financial data with Facebook or any third party without the customer's consent, except in limited cases. This means that Calibra's customer account information and financial data are for the Facebook product family. It means that it will not be used to improve ad targeting, "says the company's commitment to working with data on Calibra.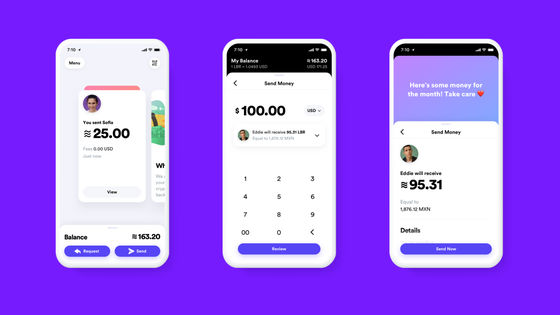 Facebook does not assume that Libra will be run independently, but it does assume a fully congressional operation with partner companies . The names of several partner companies have been disclosed, and 28 companies (including Facebook) including Visa, MasterCard, Uber, Lyft, eBay, Spotify, etc. are listed, and after operation start, Facebook is equal to other partners. I will only have the authority.

Only this partner company has the right to view the blockchains used by Libra, and the goal is to increase this number to over 100 by 2020. Each partner company will operate a network node to process and verify network transactions, and Libra will be built.

In addition, Libra aims to finally open the blockchain to everyone, and Libra plans to open the blockchain to general users other than partners. However, existing blockchain networks are overwhelmingly slower than global payment networks, so it is technically not yet at such a stage, so a scheme to form blockchain networks only with partner companies It is assumed that

Mark Zuckerberg, CEO of Facebook, has posted a comment on Libra's announcement, saying, 'This is the beginning of an exciting journey, and I look forward to being able to announce the details,' about Libra.


'The Facebook is following the footsteps of WeChat, a Chinese messaging app,' said The Verge, an overseas media.

The ultimate form of data concentration What are the major problems facing WeChat apps? -GIGAZINE