We actually drank 'Stew' lemon yoghurt fermented frappuccino 'to enjoy fermented material of yoghurt & cheese & sweet sake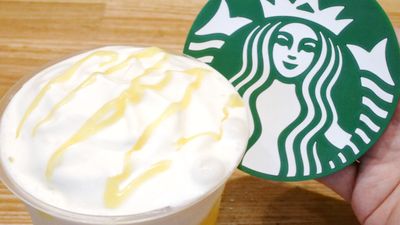 " Lemon Yogurt Fermented Frappuccino ", which was born on Starbucks' popular drink Frappuccino, has joined the company since Wednesday, 19 June 2019. I have actually actually tasted it at Starbucks to see what kind of taste the frappuccino is made by combining Japanese and Western fermented fermented foods such as 'yoghurt', 'cheese' and 'sweet sake'.

Starbucks' first 'Lemon Yogurt Fermented Frappuccino®' using three fermented materials
https://www.starbucks.co.jp/press_release/pr2019-3073.php

Arrive at Starbucks.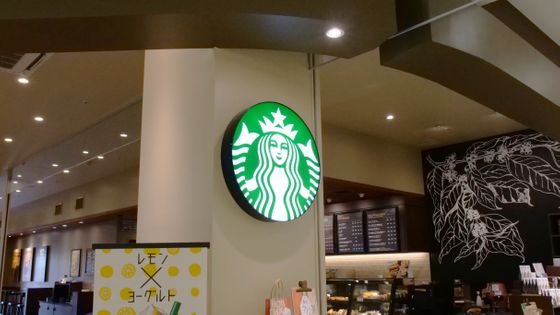 At the storefront, there was a banner to show off the target lemon yogurt Fermented frappuccino.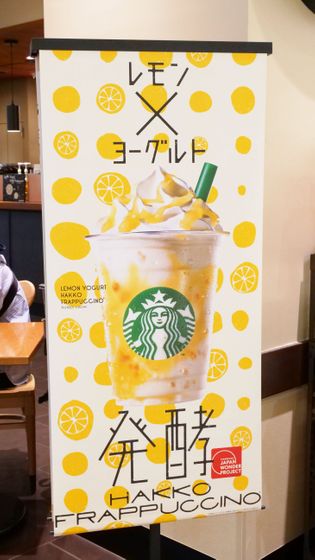 So, if you ordered immediately, 'lemon yoghurt fermented frappuccino' (tax included 680 yen) was offered in a few minutes. The top is whipped cream, and the base of the frappuccino is yogurt, so the whole is a white based drink.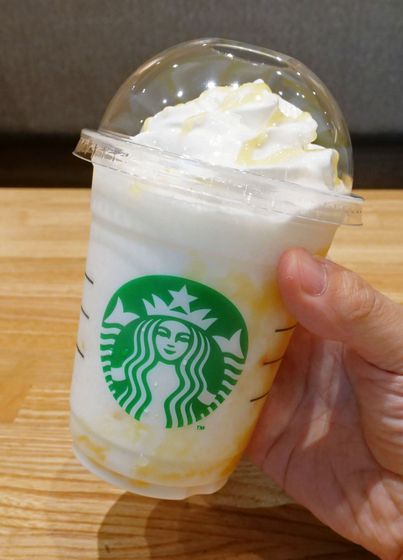 It seems that sweet sake is added to the lemon curd sauce that is on the side.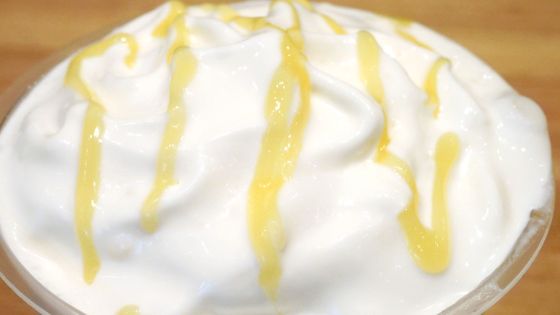 Frappuccino is not only lemon curd sauce, but also contains sachets and natural cheese, which are baked by mixing cheese.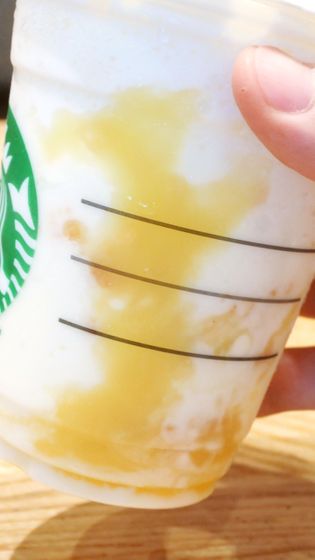 From the question, 'What's the taste of sweet sake?' When you try it, you can hardly feel the taste of sweet sake, but the mild lemon sour taste spreads in your mouth. There is no irritating taste of lemon, and you can feel gentle sweetness and refreshing freshness in summer.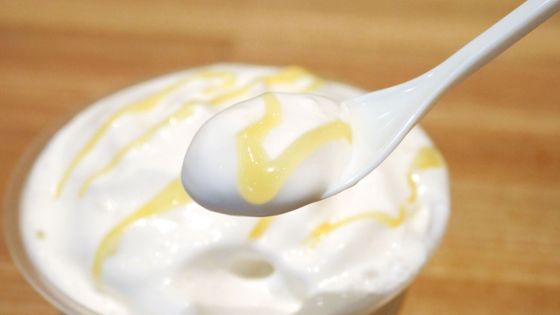 Frappuccino enjoys the mellow flavor of yoghurt, and you can hardly feel the original sour taste of yoghurt, but the lemon curd sauce, which has been thoroughly mixed, supplements it and adds a certain sour taste. Yogurt and lemon have a good affinity, and it is a refreshing drink that is perfect for summer. Sabure which comes into the mouth occasionally has a crisp texture, and the taste of the cheese mixed together is accented as a moderate salty taste. The peculiarity of cheese is modest.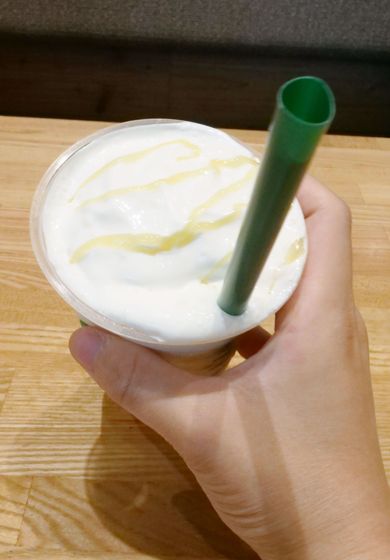 "Lemon Yogurt Fermented Frappuccino" is available at Starbucks nationwide, excluding some stores, for approximately one month from Wednesday, June 19, 2019 to July 18, 2019 (Thursday).