A drawing tool 'Adobe Fresco' is released that achieves the same 'painting' and 'color mixing' as oil painting and watercolor painting on iPad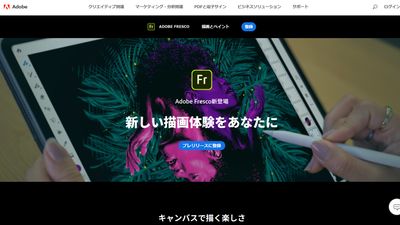 Adobe
is June 17, 2019,
IPad
drawing and painting application that runs on a touch device, such as '
Adobe Fresco
announced'. It makes use of
Adobe Sensei
, an AI function widely used in Adobe products, and is a tool that can be used for a wide range of drawing expressions.
Our Upcoming Drawing and Painting App has a new name: Adobe Fresco | Adobe Blog
https://theblog.adobe.com/our-upcoming-drawing-and-painting-app-has-a-new-name-adobe-fresco/
According to Adobe, 'painting is the basis for fostering creative literacy,' claiming that for many, the beginning of creativity is painting. Painting, sculpture, film, architecture, etc. starts with drawing, and Adobe wants to help many people develop their creativity.
Such Adobe has announced a new app, Adobe Fresco, that enables colorful drawing on the iPad. Fresco is derived from '
fresco
', a painting technique widely used all over the world. The frescoes first paint
plaster
on the wall, and still paint with the pigment dissolved in water and lime water in a dry condition.
The point that you have to draw quickly before the plaster hardens seems to have some overlap with Adobe's idea that you need to act as soon as you get inspired. Therefore, the name of the new app that enables drawing on the iPad and releases creativity from the desktop is named Adobe Fresco.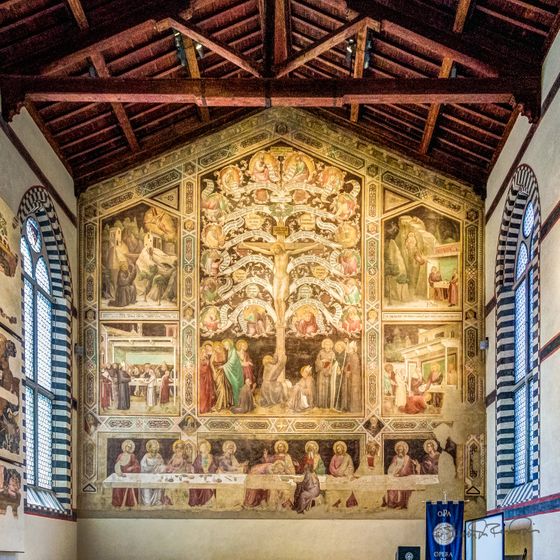 by
Steven dosRemedios
You can find out what Adobe Fresco is like by looking at the following movie.
First Look at Adobe Fresco-Adobe's Drawing and Painting App | Adobe Creative Cloud-YouTube
What is drawn on the iPad screen is the eye of a person drawn with a pencil-like touch.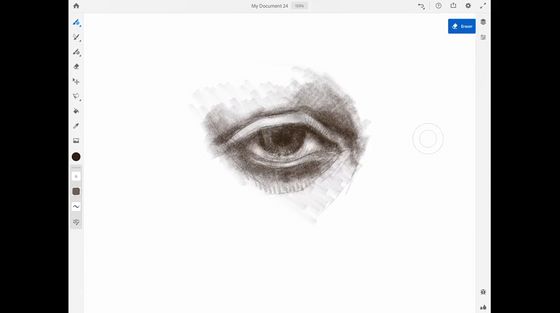 The next picture is a stylish female figure. The color palette is displayed on the left.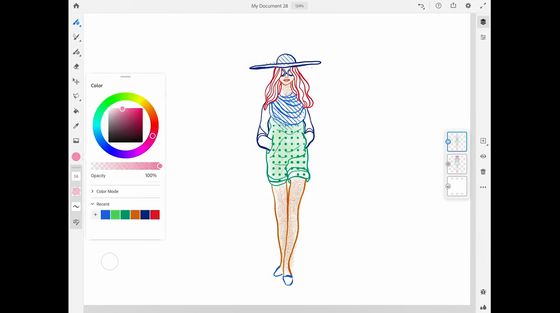 Not only drawing delicate butterfly pictures ...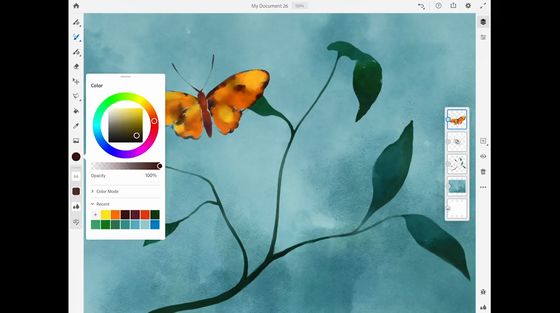 Copy and paste unique to digital tools are also possible.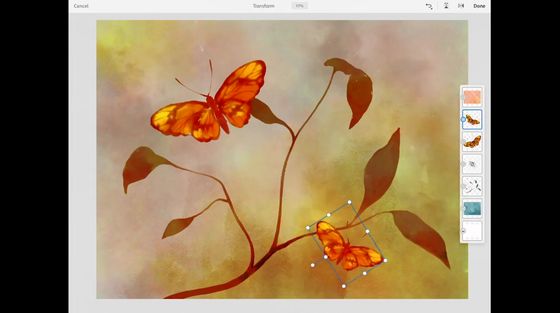 A feature called ' Live Brushes ' allows you to paint with watercolor brushes to blend adjacent colors, and to overlay the water with water to dilute the tint. The development team at Adobe Fresco analyzes how oil is absorbed into the canvas and how it is absorbed by the canvas, and how the pigment dries up to the chemistry. By combining these analysis results with Adobe Sensei's AI technology, they have succeeded in creating 'Live Brushes' that can reproduce amazingly realistic oil and watercolor expressions.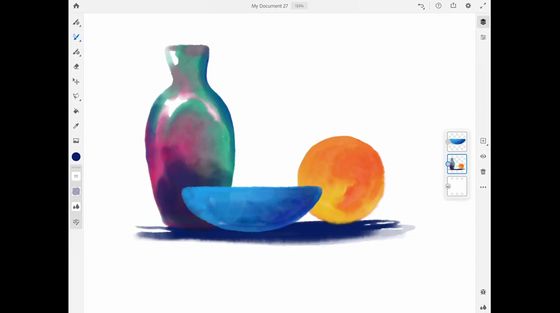 You can also use oil painting brushes to paint over like real oil paintings, or to express pigment bumps.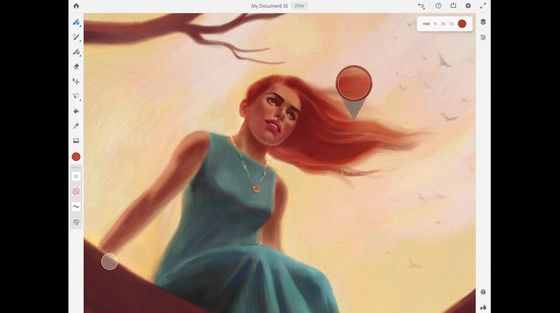 Also, Adobe Fresco also works with Photoshop, allowing you to use your favorite Photoshop brushes on Adobe Fresco or move and draw files between applications. Output in PDF is also possible, and editing in Adobe Illustrator is easy.

At the time of writing, Adobe Fresco is in beta release and public release is scheduled for the second half of 2019. If you wish to use the beta release of Adobe Fresco, you can apply using the application form below.

Be a part of Adobe Fresco | Adobe Landing