Firefox supports privacy protection enabled by default, and also extends the password management app Firefox Lockwise


Mozilla, a web browser and Firefox developer, announced on June 4, 2019 that Firefox's privacy protection feature will be enabled by default to further protect user information on the Internet. We have also released a desktop extension of Firefox for the password management app
Firefox Lockwise
(formerly Firefox Lockbox) .
When it comes to privacy, default settings matter!-The Mozilla Blog
https://blog.mozilla.org/blog/2019/06/04/when-it-comes-to-privacy-default-settings-matter/
Firefox Now Available with Enhanced Tracking Protection by Default Plus Updates to Facebook Container, Firefox Monitor and Lockwise-The Mozilla Blog
https://blog.mozilla.org/blog/2019/06/04/firefox-now-available-with-enhanced-tracking-protection-by-default/
According to Mozilla, almost every Web site on the Internet collects user information, which is sent to other companies and used to screen advertising targets. Mozilla decided not to support the current state of this data collection, and decided to further strengthen privacy protection in Firefox.
As consumers become more privacy conscious, many high-tech companies are making improvements that they claim to 'improve their privacy protection features.' However, it is almost always necessary to operate from the setting screen in order to actually activate the privacy protection function, 'Mozilla wants to do privacy setting by performing complicated setting from the setting screen Or do you prefer products that respect privacy protection from the beginning? '
According to Mozilla, extensive information gathering is a threat that is hard for consumers to realize, and many users actually turn on privacy protection settings. So, in order to provide privacy protection without imposing user choices, Mozilla has announced that Firefox will enable privacy protection by default.
This is a movie that introduces Firefox privacy protection.
NEW: Enhanced Tracking Protection in Firefox. Private by default.
During browsing on the Internet, most actions such as clicks, scrolling and browsing are collected as user information.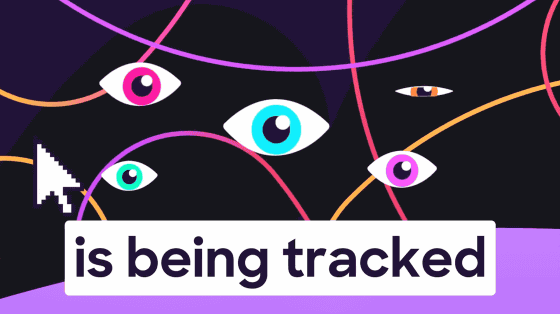 This is to analyze the habits and preferences of the user, and use it for advertisements etc. that sell products.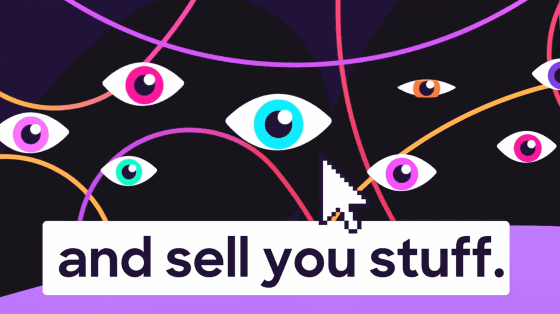 Firefox protects users from such information gathering on the web.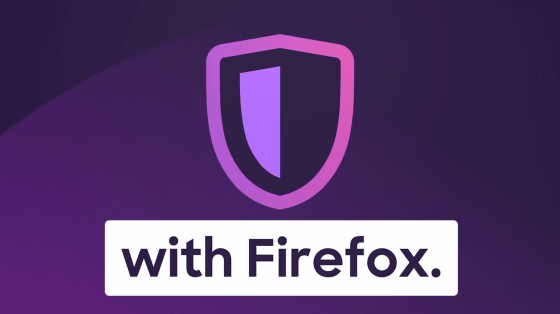 A newly introduced default user protection feature automatically prevents unauthorized websites from gathering user information and third party cookies tracking.



You can also check in the list what websites are blocked.



Since this enhancement of privacy features changes the basic behavior of cookies and browser storage, Mozilla is carefully testing to prevent the user's unexpected inconveniences from increasing and strictly planning the service deployment And. Mozilla says it will provide default Firefox user protection for existing Firefox users in the coming months, and plans to enable Firefox user protection by default for new Firefox users as well.

In addition, Mozilla has extended the password management application 'Firefox Lockwise' that was available on Firefox, iOS, and Android terminals, and announced that it has been improved to be able to control password on the desktop more finely. The following movie shows the functionality of the new Firefox Lockwise desktop extension.


Meet Firefox Lockwise: Manage Your Passwords Safely and Take them Everywhere
Firefox Lockwise is an application that allows users to share passwords stored in their Firefox account on mobile devices.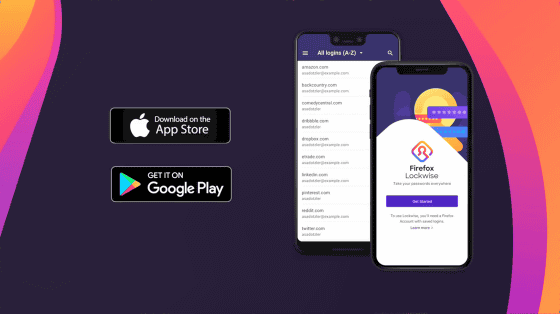 When installing the newly released Firefox Lockwise web extension ...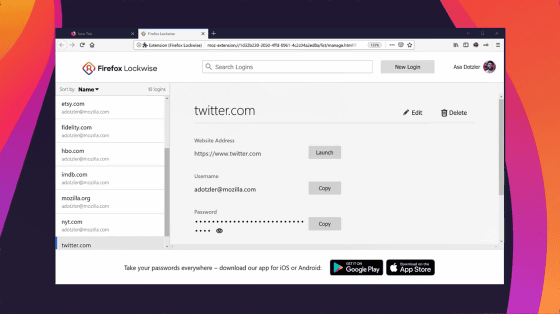 You can see the Firefox Lockwise menu from the menu icon.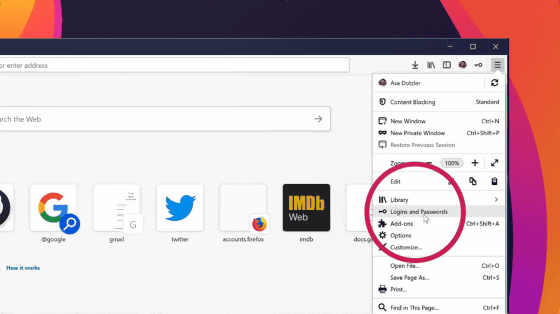 You can check the stored services and passwords in the list, and you can also edit the saved contents.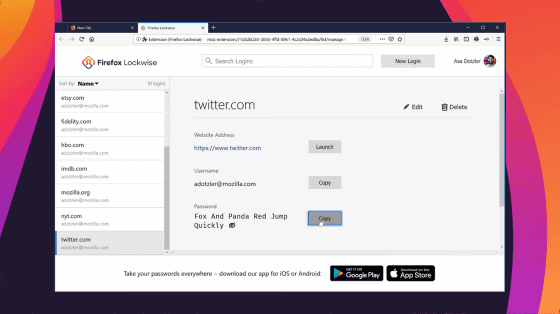 With Firefox Lockwise, you can easily log in to the service from any device using fingerprint authentication and more.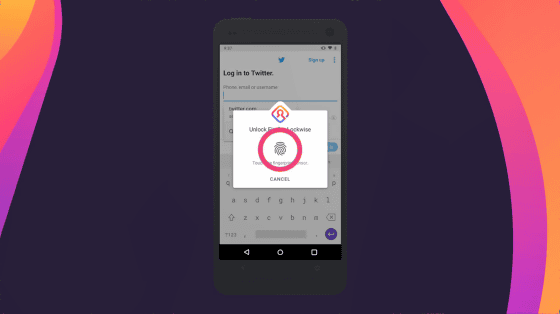 In addition, Firefox has improved its dashboard to manage and track multiple email addresses with Firefox Monitor, a service that allows you to check whether your email address has not been compromised by data corruption free of charge. You can easily track the threat of data breaches for all registered email accounts.

Service 'Firefox Monitor' that will notify you by checking & notifying if you have become a victim of data violation free of charge-GIGAZINE