IRobot's latest cleaning robot 'Rumba S9 +' that cleans and cleans the floor in combination and the floor cleaning robot 'Blur Budget M6' appear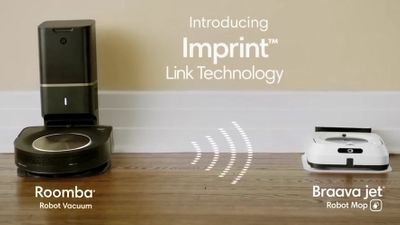 The latest cleaning robot ' Rumba S9 + ' and floor cleaning robot ' Blur Budget M6 ' were announced. The Rumba S9 +, which was designed from scratch rather than a version upgrade of the past model, and the floor cleaning robot and the blur budget M6 are linked by wireless communication, and the room budget starts cleaning after the room and dust cleaning. It completely reproduces the 'clean-up → wipe-clean' performed by humans.

iRobot unveils Roomba s9 + and Braava jet m6 robots that clean together | VentureBeat

https://venturebeat.com/2019/05/28/irobot-unveils-roomba-s9-and-braava-jet-m6-robots-that-clean-together/
Roomba s Series | iRobot
https://www.irobot.com/roomba/s-series
Braava m Series | iRobot
https://www.irobot.com/braava/jet-m-series
The movie below shows how Roomba S9 + and Blur Budget M6 work together.
iRobot Imprint Link: Roomba s9 and Braava Jet m6-YouTube
'
Imprint Link Technology
' supports the cooperation between Roomba S9 + and Blur Budget M6.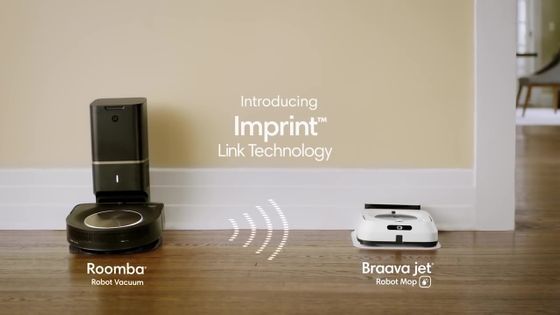 'Imprint Link Technology' can be used by starting cleaning from the 'iRobot HOME' app, which is
available on Android
and
iOS
smartphones.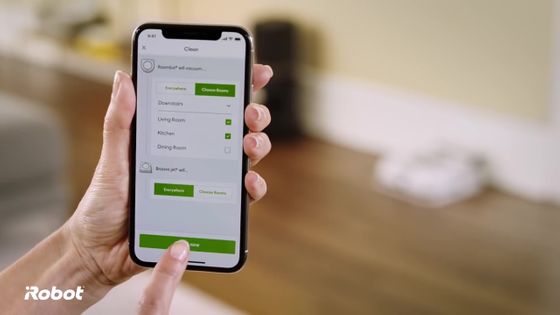 When cleaning starts, first Roomba S9 + departs from the clean base ...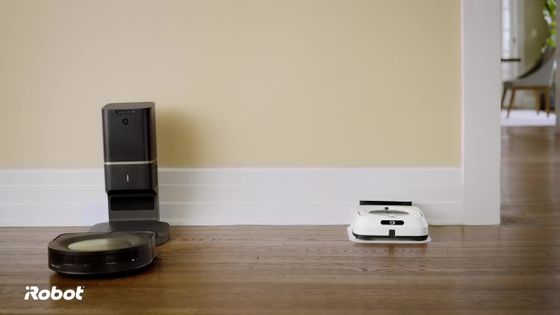 Clean dust and dirt on the carpet and floor.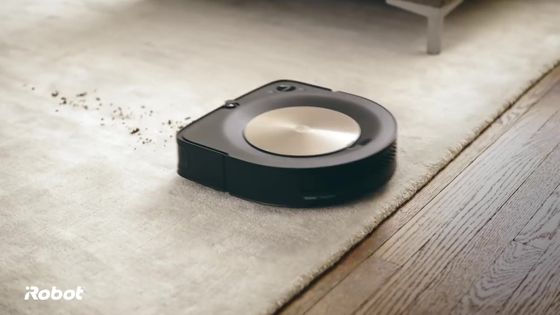 The number of corner brushes that scratch dust in the corners of the room was three in the previous generation of the flagship model ' Rumba i7 + ', but increased to five in the Rumba S9 +.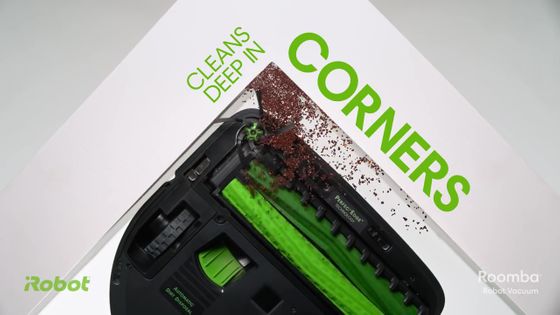 Roomba S9 + is equipped with a sensor that can scan a room in 3D by scanning the traveling direction 25 times per second. This supports 'Imprint smart mapping' which memorizes the whole room plan on the floor and can freely designate the room to be cleaned.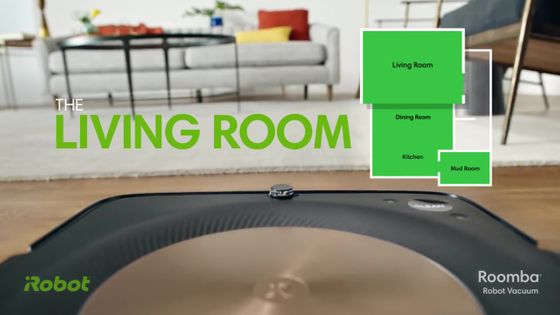 When Roomba S9 + finishes cleaning and returns to clean base ...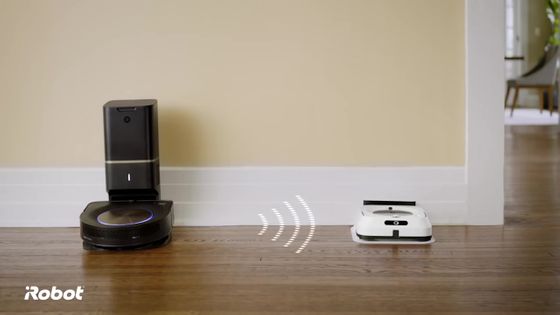 Next, the blur budget M6 starts from the charging base and starts floor cleaning.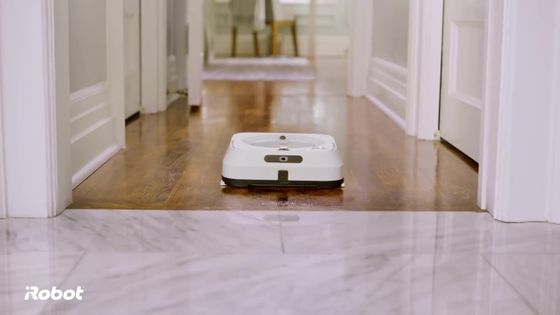 The blur budget M6 can share the map with Roomba S9 +, so the room cleaned by Roomba S9 + will automatically wipe the floor even if it does not give instructions.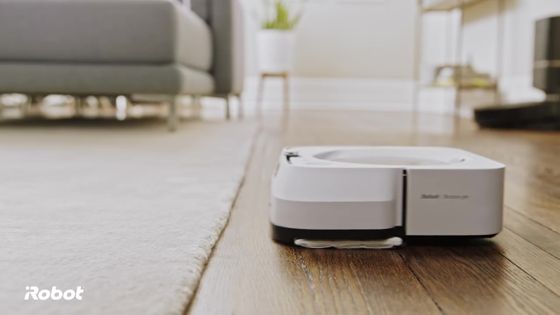 Cooperation with 'Imprint Link technology' is also available for the ' Rumba i7 + ' and the blur budget M6 pair. You can see the detailed features of the Roomba i7 + in action by reading the following article.

Rumba latest flagship model 'Rumba i7 +' review, complete automatic cleaning machine equipped with a fully automatic garbage collection machine 'clean base' that can be disposed without seeing the garbage-GIGAZINE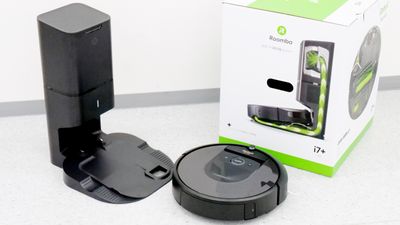 Roomba S9 + exerts a higher suction power on the carpet with an "anti-allergen system" and a carpet that cuts 99% of allergens such as pollen, mold and tick newly in addition to a clean base containing 30 cups of dust for dust containers Equipped with 'Power Boost'. According to iRobot, Roomba S9 + is a 'cleaner than ever intelligent and powerful' vacuum cleaner.

The Rumba S9 + is priced at $ 1299.99 (about 140,000 yen), and the blur budget M6 is $ 499.99 (about 54,000 yen).

Roomba® s9 + Robot Vacuum | iRobot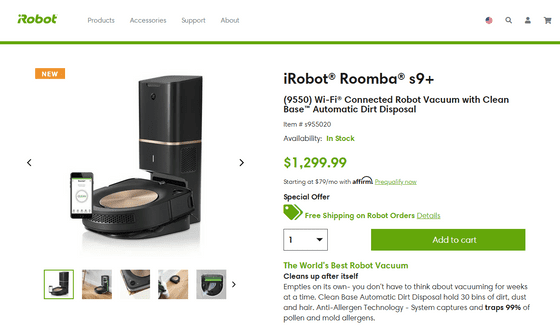 iRobot® Braava jet® m6-iRobotNA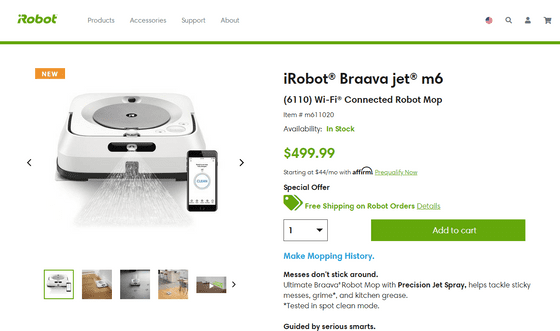 Note that

Amazon | [domestic regular goods] iRobot robot vacuum cleaner Roomba 880 black | iRobot (IRobot) | Robot type cleaner