'If the drug is expensive, you can make it yourself', 'Bio-hacker group aims to develop patent-free insulin' 'Open insulin project'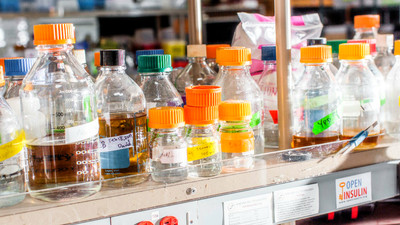 The need for insulin for diabetics has been a problem in the United States in recent years, with soaring prices. In response, with the goal of 'developing life-saving drugs and providing them free to diabetic patients and others' , the ' Open Insulin Project ', which seeks open source recipes for insulin, Media Mashable has taken up.

Biohackers With Diabetes Are Making Their Own Insulin
https://elemental.medium.com/biohackers-with-diabetes-are-making-their-own-insulin-edbfbea8386d

Insulin is a peptide hormone that enables cells in the body to use the circulating glucose in the blood as fuel. Patients with type 1 diabetes, whose ability to secrete insulin itself is lost due to autoimmunity etc., can not produce sufficient insulin, causing hyperglycemia and hyperglycemia, and in the long term heart disease, neuropathy, renal disorder Also to cause. In addition, in the case of type 1 diabetes, insulin deficient may lead to diabetic ketoacidosis, which may be fatal . 'For people with type 1 diabetes, insulin needs as much as oxygen,' said Dr. Irl Hirsch, who is in charge of diabetes treatment and education at the University of Washington.

The "Open Insulin Project" is a research project by a group of biohackers established in 2015 by Anthony Di Franco, a computer scientist who has type 1 diabetes. At the time, Franco used health insurance through his employer, so the cost of treating insulin was not too high. However, when I entered graduate school, I faced the problem of soaring insulin, and I was to pay $ 2,400 each month. This is much higher than his monthly salary of $ 1,600 (approximately 180,000 yen) as a graduate student. So Franco and co-workers thought that if the patients and the hospital could make their own insulin, the problem of soaring insulin could be solved.

Make #opensource insulin >> https://t.co/kipqVH0n0P #DIY #Diabetic #biohacking #biology pic.twitter.WEEKEND 'S READING: We met Anthony Di Franco of the @CountrCultrLabs who launched the Open Insulin Project. / A5CypuFMwf

— Makery Media for all labs (see also @makeryfr) (@MMakery_) June 2, 2018


Insulin, a peptide hormone, is made by inserting a DNA sequence that serves as a protein design into the DNA of a microorganism. Then, insulin expressed from microbial DNA is harvested, purified and bottled. This was the first time Genentech scientists synthesized insulin from E. coli in this way in 1979, and since then pharmaceutical companies have used this method.

Diabetes is a disease where treatment costs are rising, and medical expenses reach $ 327.0 billion (about 36 trillion yen) annually, of which $ 15 billion (about 1.70 billion yen) comes from insulin. The price of insulin continues to rise, and it seems to have tripled from 2002 to 2013 and nearly doubled from 2012 to 2016.

For example, the price of insulin 'Humalog' manufactured by Eli Lilly was $ 21 (about 2300 yen) in 1996, but today it has increased by more than 1400% to $ 324 (about 36000 yen) You If you do not have insurance, diabetes treatment costs several hundred thousand yen a month. As a result, 25% of the 7.4 million Americans who receive insulin treatment have problems with saving the insulin they should use each time, and soaring insulin can lead to death.

Although the insulin molecule patent itself has been revoked, patents for some of the manufacturing processes remain as pharmaceutical companies continue to fine-tune their manufacturing processes. Most insulins currently on the market are synthetic insulins, and depending on the type, the duration may be longer or the time to action may be faster. The cost of insulin has risen sharply as pharmaceutical companies research and develop various types of insulin to meet the needs of patients.

However, these movements have hindered generic drug makers from entering the insulin market, said Thornton Thompson, a member of the Open Insulin Project. 'From a logistics point of view, none of these justify price increases. This technology is basically the same as in the last 30 to 40 years. But to help pharmaceutical companies extend their patents By making minor modifications to the pharmaceutical process, the patent will continue forever, 'Thompson insisted.

Also, the cost of insulin is not high anywhere in the world, so it can be said that the complex American insurance system is boosting insulin prices. In fact, an intermediary called PBM (Pharmacy Benefit Manager), which mediates between pharmaceutical and insurance companies and pharmaceutical companies, claims that the price of medicines is rising due to an extraordinary margin being claimed. You

Critique that 'the price of medicines is rising due to outrageous margins by intermediaries'-GIGAZINE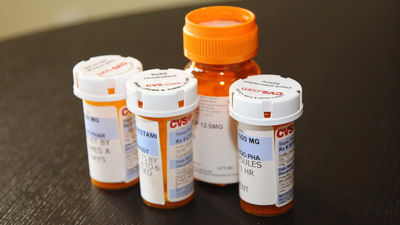 The Open Insulin Project, with the goal of developing a similar method of producing insulin that can be released to the public without infringing on patents owned by pharmaceutical companies, was 16,000 in Crowdfunding in November 2015. We made a strong start by collecting dollars (approximately 1.8 million yen). However, he failed to produce protein from E. coli without using patented technology. Therefore, he switched to yeast instead of E. coli for research.

At @CountrCultrLabs hashing out our strategy for the coming year and beyond with Michael Arent, Ramy, @ dfko_0 @ Real Yhk @ IshyMaria and the rest of the OI team!

pc @ ramymik pic.twitter.com/ywWirvpetg

— OpenInsulin (@OpenInsulin) January 13, 2019


At the same time, French biochemist Yann Huon de Kermadec joined the group and took over the insulin manufacturing process. And for 18 months, Kermadec obtained the appropriate insulin gene, inserted it into the yeast DNA, and produced a small amount of insulin. However, the amount that can be harvested is too small to be purified, so in collaboration with laboratory assistant Anderson, the research commission may experiment with different colonies of yeast to see if it can increase production. doing. If successful, you will go through the final steps of protein purification and testing.

Franco will be the group's first lab bench and will be injected on their own if it is confirmed that what they have created is truly pure insulin. Franco wants to eventually replace insulin purchased at the pharmacy with insulin produced by the Open Insulin Project. 'It's not like a new drug that you don't know exactly what to do. It's just a drug that we already know and makes sure it's made correctly,' said Franco.

Oakland's Open Insulin Project Aims to Disrupt Diabetes https://t.co/dOJobbP5OC #Health_Biohacking #Science #biohacking #diabetes # make56 pic.twitter.com/kANvP7VIC9

— Tim Keeley (@_timkeeley) March 16, 2017


In the Open Insulin Project, there is also a lot of debate about what to do with the finished recipe. One option is to 'produce and distribute insulin by yourself', but problems with the US Food and Drug Administration (FDA) that inspects and monitors drug manufacturing facilities in addition to the evaluation of new drugs will soon arise. It is expected.

Another option the Open Insulin Project is expecting is to open source manufacturing recipes and provide them to hospitals and patients. 'What we are interested in in the medium and long term is to organize a network of production and distribution centers that work with fundamentally different models. We have hospitals, free clinics, patient organizations, diabetes "I would like to partner with the group, what if we could establish a small production center behind the hospital?" Said Thompson.

It will cost at least $ 10,000 (approximately $ 1,100,000) to purchase equipment such as pumps, pipes, pH sensors, oxygen sensors, and sterilization systems in order to produce insulin on a large scale. However, once the system is up and running, it only costs sugar to supply the yeast with sugar and growth medium. It can make 10,000 insulins in 10 liters of yeast broth. Based on these rough calculations, Franco estimates that an initial investment of only $ 1 (about 110 yen) per person can create an insulin plant for 10,000 people.

My class had fun this week growing insulin in yeast for the Open Insulin Project @OpenInsulin @LaneyCollege @PeraltaColleges pic.twitter.com/TmdC4Bj8RK

— Douglas Bruce (@ DouglasBruce13) March 31, 2018


However, Dr. Hirsch stated, "It is very difficult to produce insulin, to ensure its quality, and to get the proper dose. Companies that are doing for a living are struggling to meet FDA standards. Given the fact, I can not think that someone can do this in a garage or tub. ' Also, Eric Topol, deputy director of the Scripps Research Institute , said, 'I think insulin and other pricing is awful, knowing that pharmaceutical companies are on track to raise prices and exploit the public. However, there are many things that can fail in the insulin production process of the Open Insulin Project, such as sterilization, efficacy, safety, etc. This is almost like Murphy 's Law , which is serious It is a powerful drug that can cause serious side effects, "questioned the insulin production from the Open Insulin Project. At the same time, Topol recommends using other means, such as buying medicine from cheap countries such as Canada and Mexico.

Thompson also admits that the recipe is difficult to execute, but claims that it is feasible. 'We don't say it's easy enough that anyone can make it easily in the backyard at home. If the drug isn't made correctly it may hurt anyone. Communication is very important. "We've been in society for a long time knowing how to communicate," said Thompson.