Ruba's iRobot latest machine "Braava jet" to jet the water jetting fully and automatically cleaning the floor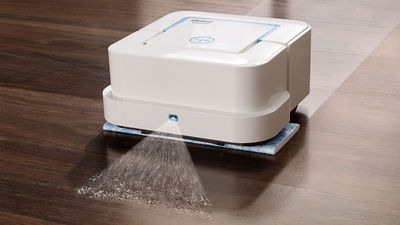 In addition to the robotic vacuum cleaner "Rumba", iRobot also sells floor wiping robot "Braava". So far the Braava series has "Braava 380 t"Braava 380j"And others have appeared and GIGAZINE editorial department is also in operation, but we further enhanced the water wiping ability of the dirt on the floor and spots by jetting water forward furtherBraava jet"Has appeared.

Braava jet ™ Robot Mop | iRobot
http://www.irobot.com/For-the-Home/Floor-Mopping/Braava-Jet.aspx

You can see how Braava jet is a floor wiping robot by seeing the following movie.

IRobot® Braava jet ™ Mopping Robot Overview - YouTube


This is the latest machine of iRobot "Braava jet"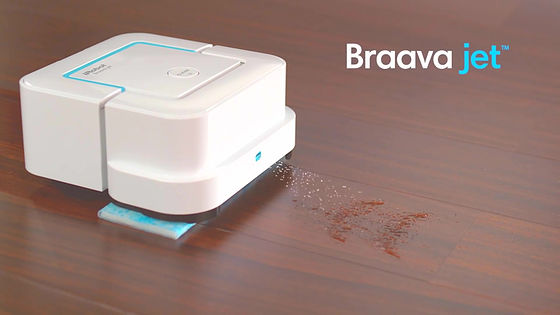 Even if you spilled juice containing coloring matter on the floor ......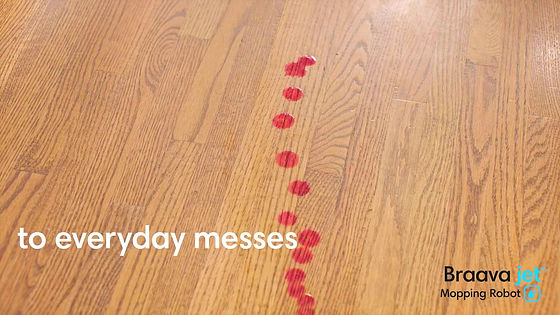 Just press "CLEAN" button for Braava jet OK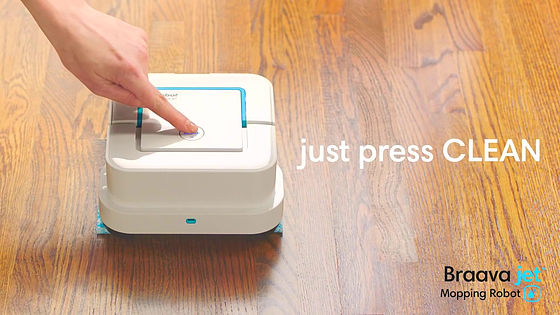 A persistent spot has a strong jet jet that makes dirt come out ......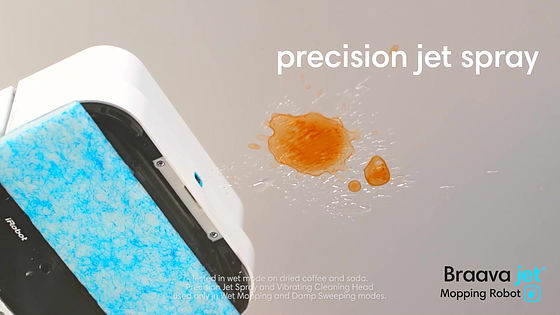 Wipe the dirt firmly with cleaning mop that vibrates back and forth and right and left.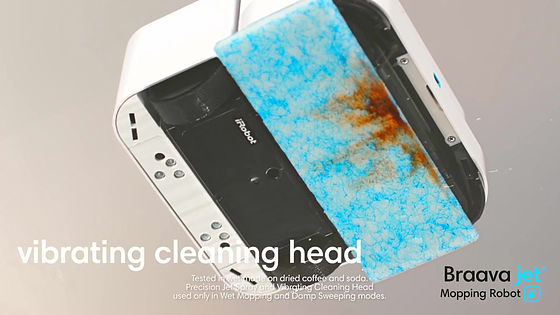 Unlike the rumba, with a cleaning pattern that does not have a wipe in a vertical straight line, it cleanses all the floor in the mapped house cleanly with water.



Since it is a compact robot that is smaller than the rumba by one or more and has a small height, it can be wiped clean up to a small clearance with a step, such as a kitchen and a bathroom.



It does not damage or stain the furniture or the carpet because it cleans while detecting and obstructing obstacles.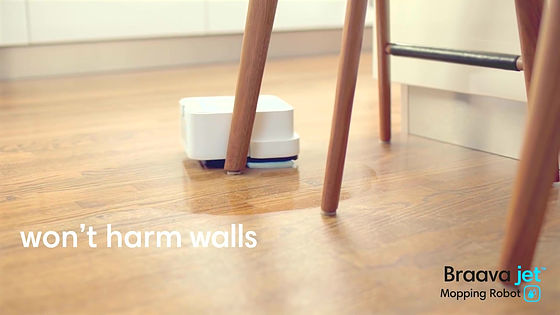 The mop head can be thrown into the trash can at one touch, and can clean up without touching the dirty mop.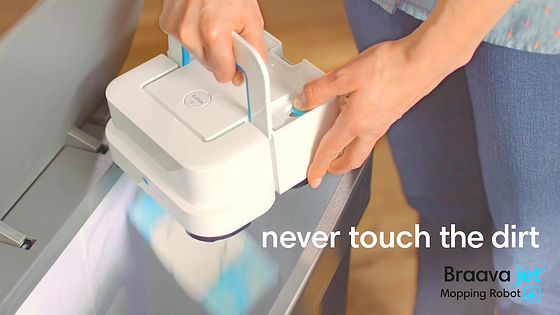 In addition, Braava jet has three kinds of cleaning mode, automatically detects the mop head to be installed and selects the cleaning mode. Wearing a blue mop will result in "wet moping mode", "Jet injection" + "Moves one direction forward and back and forth as people wipe clean" + "Vibration mop" will also wipe away persistent dirt firmly . This mode is suitable for hardwood · tile · stone flooring.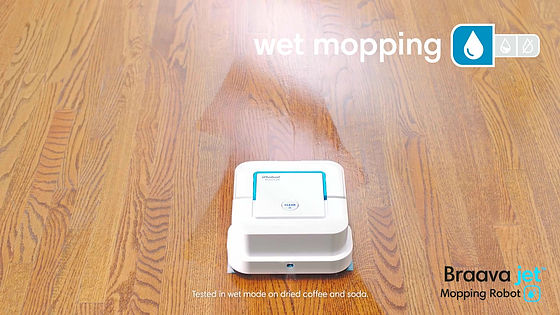 Wearing an orange mop will result in "Wetting to Wiping Mode", sweeping hair and dust with "60% Jet Injection" + "Sweeping Back and forth" + "Vibration Mop", with less jet of water I also do wiping. Wood flooring only is suitable for this mode.



If it is a white mop, it will be in "dry mode" and will wipe from without jets.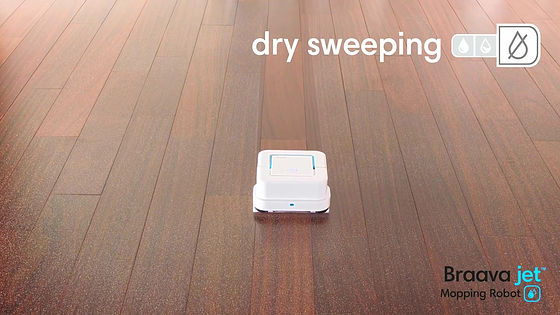 Although the release date in Japan has not yet been clarified, sales have started on overseas iRobot's website, and the price is 199.99 dollars (about 22,000 yen)Replacement mopEach set of 10 pieces is $ 7.99 (about 900 yen).

IRobot: iRobot® Braava jet ™ 240
http://store.irobot.com/product/index.jsp?productId=89016386

In addition, IT-related news site · Ars Technica already posted actual machine reviews, we are evaluating the small size which can penetrate into the gap not reachable, and the affordable price than the Braava 380 series.

IRobot's most affordable vacuum is the tiny, new Braava Jet mopping robot | Ars Technica
http://arstechnica.com/gadgets/2016/03/irobots-most-affordable-vacuum-is-the-tiny-new-braava-jet-mopping-robot/