I tried using an affordable Anker entry model robot vacuum cleaner "RoboVac 11" at a price of around 20,000 yen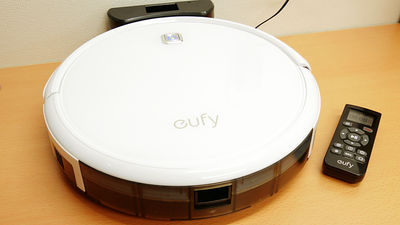 Known for mobile related products such as mobile batteries, Anker launched the home appliance brand "eufy (Yu-fi)" from 2016, and the robot vacuum cleaner "RoboVac 20"We introduce home appliances such as such as next one after another. As the new model robot vacuum cleaner of entry model "RoboVac 11"Appeared on Thursday, December 1, so I tried to verify the practicality of a robotic vacuum cleaner that can be bought under 25,000 yen using actual equipment.

RoboVac 11 Automatic Vacuum Cleaner Robot - j.eufylife
https://jp.eufylife.com/products/robovac-11

So, RoboVac 11 arrived at GIGAZINE editorial department.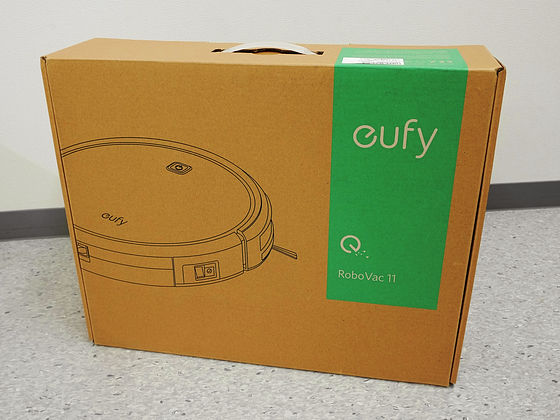 When opening the box, the body and accessories are stored like this.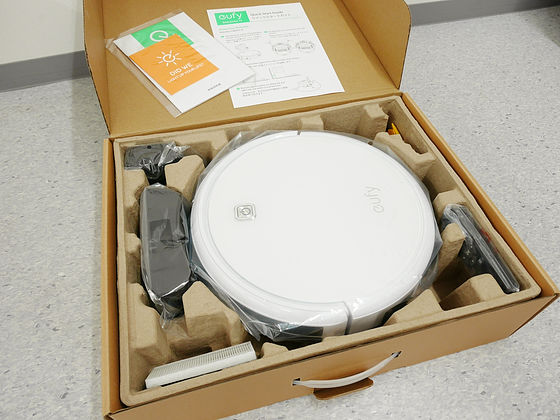 The contents are as follows. RoboVac 11 main unit, side brush × 4, cleaning brush, charging station and AC adapter, for replacementHEPAThere is a filter.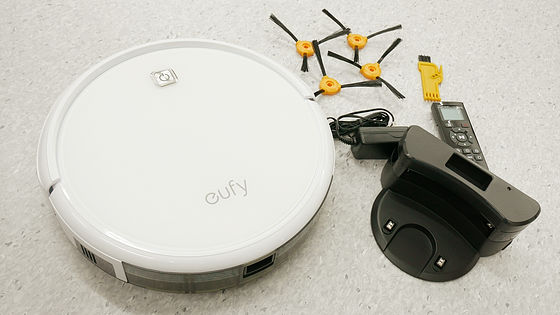 The body is like this, a pure white body is adopted. Be the previous modelRoboVac 10The dust container is about 30% larger than the dust container, and the continuous operation time has been extended from 1 hour to 1 hour 30 minutes.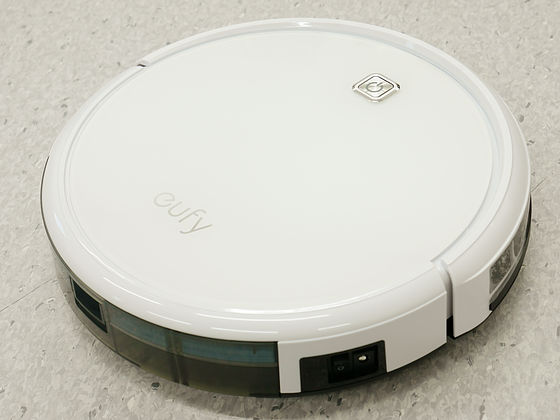 You should know the size feeling by putting your hands. It is about the same as the RoboVac series so far.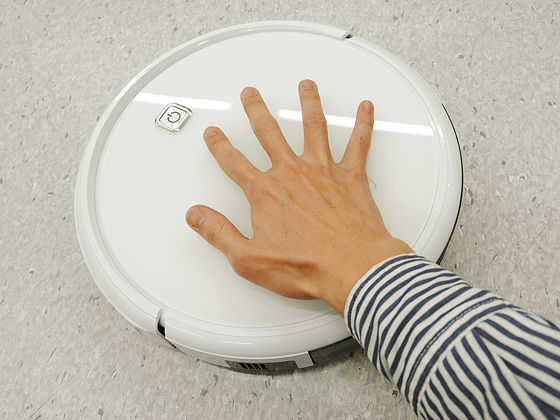 The bumper and the sensor are carried on the side where the power button exists and it is possible to detect obstacles and avoid it or detect it so that you can turn back so as not to fall.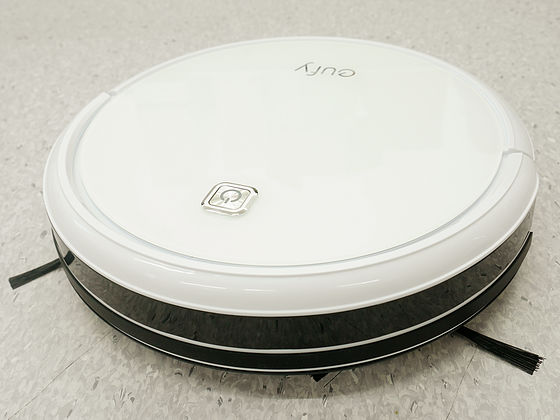 The back side is like this ... ...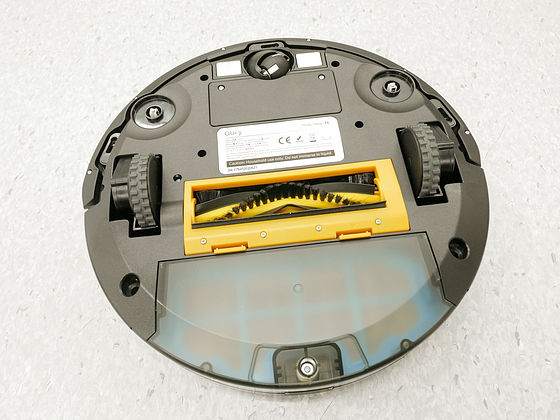 You can clean it by installing two side brushes.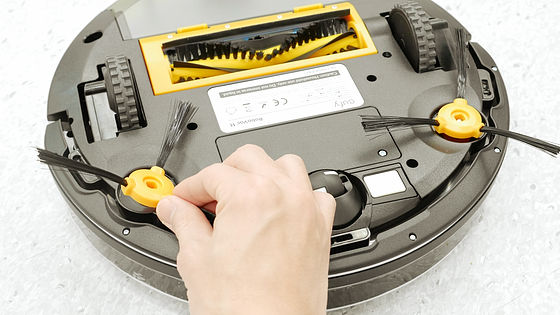 You can remove the rotating brush easily by removing the yellow frame. It's nice to be easy to maintain because the hair is entangled here often.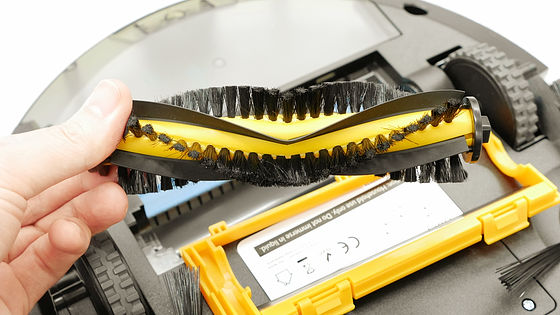 You can remove the dust container by pushing it while pushing the button.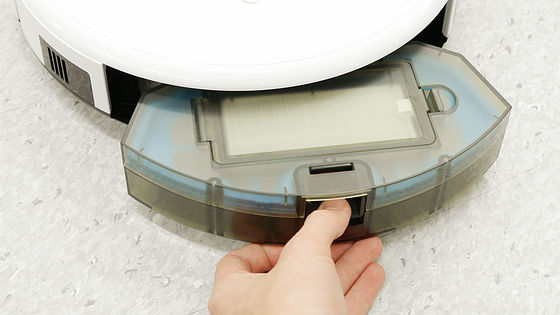 Because it is a sandwich type container, you can throw away the contents at once in the trash can once opening it.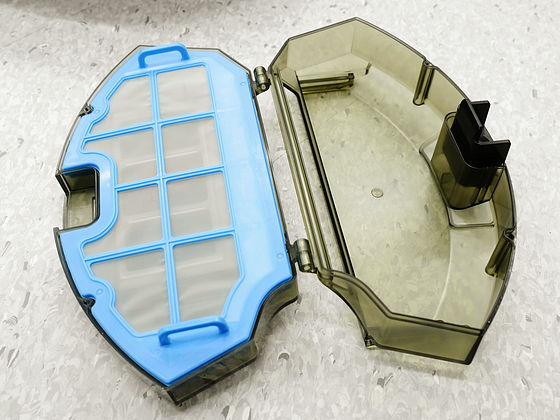 Ease of replacing the HEPA filter.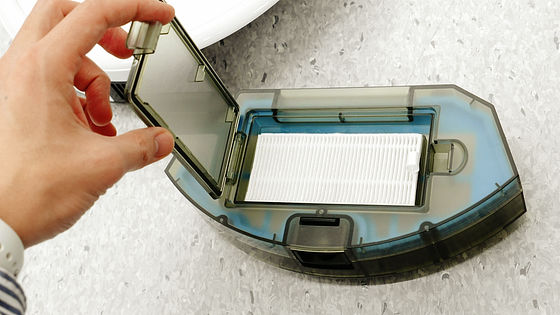 That's why, to clean it please switch on the main unit ......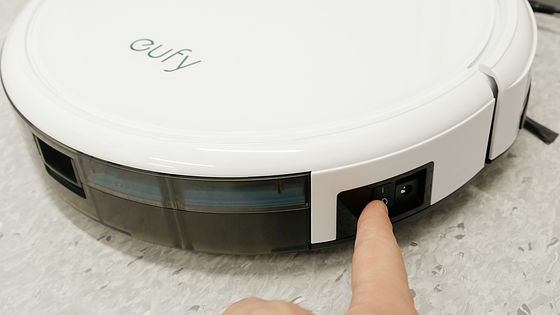 If you charge the battery OK. Top modelRoboVac 20Although it is a simple charging station compared to, it will automatically come back and charge when the battery is about to run out, so we have the minimum necessary functions.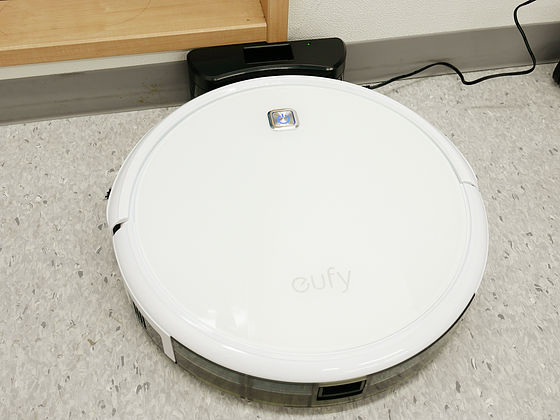 A dedicated remote control is also included, so you can switch the cleaning mode and set the schedule. In addition to the same "automatic mode", "spot mode", "edge mode", "manual mode" as the previous cleaning mode, "Max power mode" and "single room mode" are added. In particular, "MAX power mode" which maximizes the suction power and cleans in the automatic mode is suitable for carpet cleaning, so it is certain that the width of cleaning is wider than the previous model.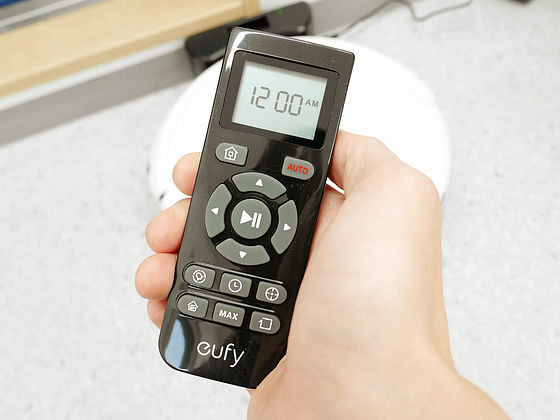 RoboVac 11 can switch the cleaning mode according to the situation, but in what cleaning mode of RoboVac 11 in each cleaning mode, what kind of operation sound it is, the following 2 × speed summary movie can be found by one shot I will.

Running each cleaning mode with Anker's robot vacuum cleaner "RoboVac 11" - YouTube


As a result of using Saboo RoboVac 11, the basic shape is similar to the previous model RoboVac 10, but the impression that the performance is improving. Although it does not come with a device that produces invisible walls like Rumba's "Virtual Wall" and the top model RoboVac 20 "Sonic Wall", if you clean the environment to "Robot Vacuum Cleaner Specification", it's affordable It is a robot vacuum cleaner of entry model which can fight sufficiently every day at the price.

In addition, the price of "RoboVac 11" is 24,800 yen including tax.

Amazon | eufy RoboVac 11 (Automatic Vacuum Cleaner Robot) 【3 cleaning modes / with automatic charging function / dedicated remote control & amp; charger station included | eufy | Robot type cleaner store Online shopping



However, since the sale of Cyber ​​Monday is done at the time of article creation, "RoboVac 20" with a sonic wall in the top model can be purchased with a tax of 24,350 yen including tax of 7450 yen.

Amazon | eufy RoboVac 20 (Automatic Vacuum Cleaner Robot) 【7 cleaning modes / continuous operation for up to 200 minutes / with automatic charging function / special remote control & amp; Sonic wall & amp; charger station included | eufy | robot type cleaner store online shop