I have eaten 'Avocado Tuna Cheese Burger' with domdom burger, where the taste of tuna x tomato and & avocado x cheese is exquisitely matched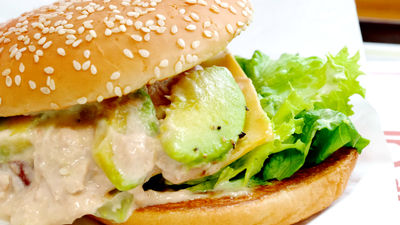 From
Domdom burger
which is the first hamburger chain in Japan, the hamburger '
avocado tuna cheese burger
' of a salad tailoring that a lot of tuna, avocado, tomato, and cheddar cheese are appeared. When I actually tried eating a hamburger with sandwich-like ingredients, it turned into a refreshing, easy-to-eat hamburger that is perfect for summer.
Sales of avocado tuna cheeseburger start on May 25! | Domdom Hamburger [official site]
https://domdomhamburger.com/topics/944.html
I came to Domdom hamburger right away. Since dom dom is not only across the country in 31 stores, if you want to see whether there is a store in the neighborhood
here
check.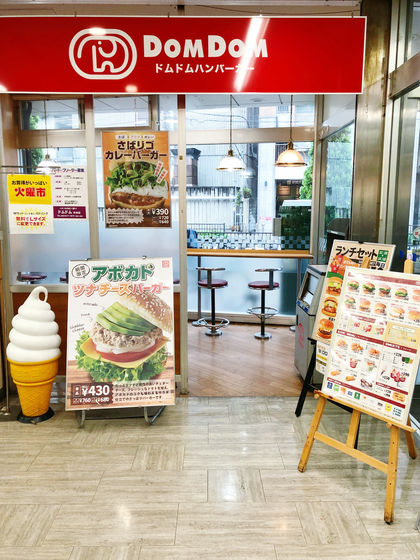 'Avocado Tuna Cheese Burger' is sold separately for 430 yen including tax, S set for 680 yen including tax, and M set for 760 yen including tax. I ordered an S set this time.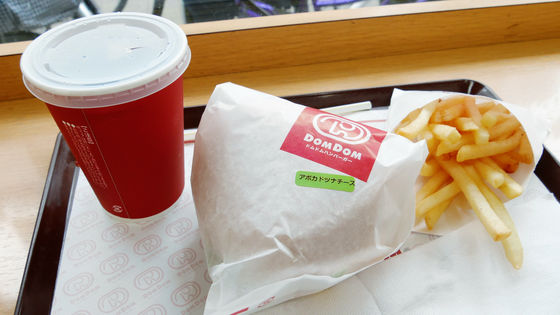 Hamburgers arrive in about 3 to 5 minutes after ordering. A sticker with 'Avocado tuna cheese' is attached to the package.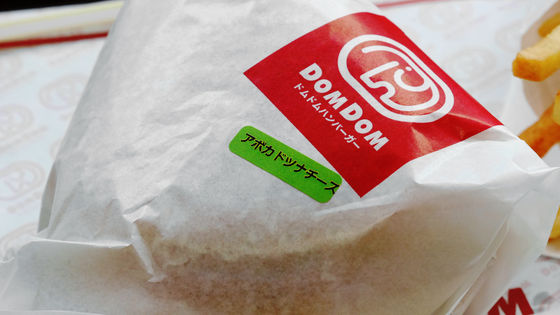 Let's open the package. Tuna flows out of the buns to flow.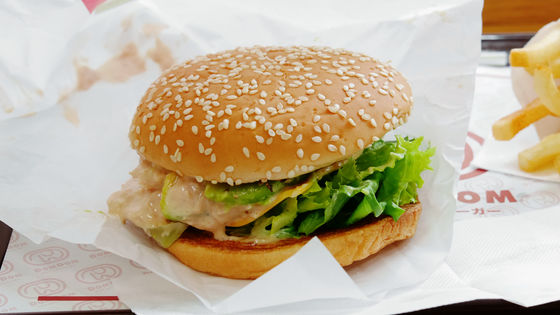 It looks like this when comparing the size with the iPhone X with a leather folio attached. I feel like the diameter of the buns is slightly larger than other hamburger chains.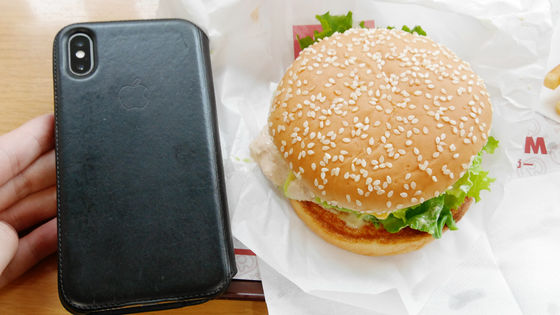 It's like this when you open it with patari.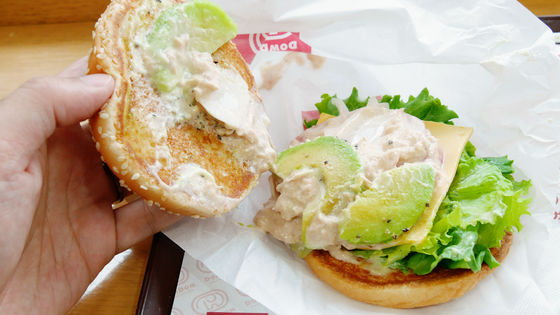 Avocado, tuna, onion slice, tomato, cheddar cheese and lettuce are sanded from above.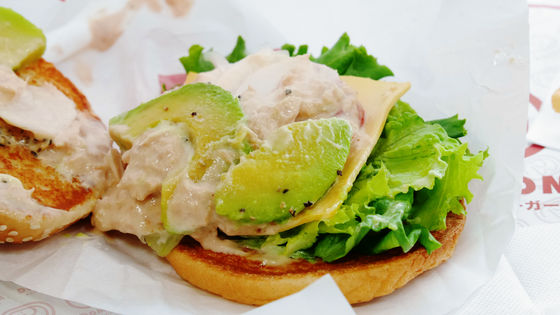 The back of the buns was well-baked, and the provided moment was warm in Hokahoka.



Tomato slices were hidden in cheese and tuna.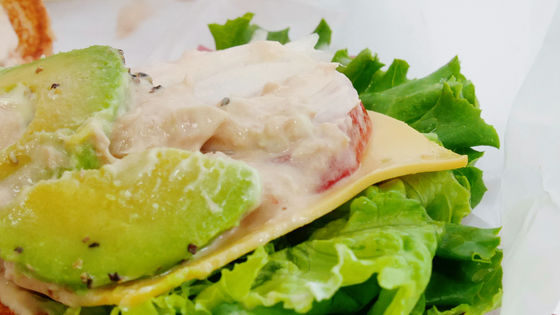 As the buns were completely chilled in the middle of the filming, the sandwiches were perfect as a taste. Lettuce, tomato slice, tuna are refreshing taste, but avocado and cheddar cheese add moderately well. However, compared to the hamburger where the meat patties are sanded, it feels 'fresh' in a nutshell, 'a little unsatisfactory' in a nutshell.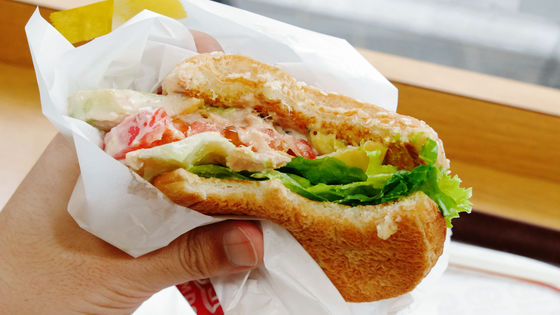 In the case of men, it is likely to increase overall satisfaction if ordered in combination with french fries.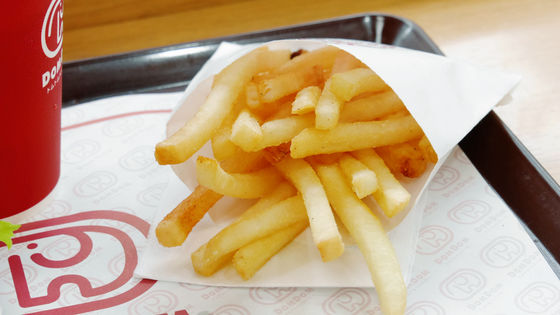 'Avocado Tuna Cheese Burger' has been sold in Domdom hamburgers from May 25, 2019. The price is 430 yen for single items, 680 yen for S sets and 760 yen for M sets. There are cases where some franchise stores do not handle it, so it's safe to check on the phone if you are concerned.