GIGAZINE's off meeting 'GIGAZINE · CAFE' held & GIGAZINE first storehouse is being released on YouTube live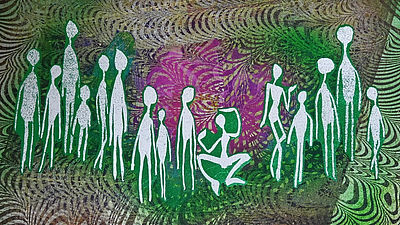 GIGAZINE's off-site 'GIGAZINE · CAFE' will be held at GIGAZINE's former headquarters building diagonally in front of that GIGAZINE first warehouse in Osaka City, Osaka, Japan, from 14 to 16 June 19 (Sun), 2019 I made it. Click here to apply ( requires you are logged in as a member of GIGAZINE Secret Club ).

Also, since we use live YouTube video, which is an example of a live camera that continues to monitor the GIGAZINE 1st warehouse, we have published it so that anyone can see it.

GIGAZINE First Warehouse Live Stream-YouTube


When I come to GIGAZINE old headquarters on the day of the off meeting, it feels like I am just hanging out in a cafe, and I shoot the current state of GIGAZINE 1st storehouse and other things that this live camera's formidable distribution system and the shovel car messed up It's kind of like I'm actually looking at it, and I can hear from the editor-in-chief the back stories of shocks not listed in the article.

◆ What do you do? The details of the process

The opportunity was to talk to a number of GIGAZINE readers who came to cheer me up when the third excavator came to the previous GIGAZINE First Warehouse . Many readers talked in a fun way while giving an atmosphere like a close friend, and at first I thought, 'Are you already here with your original acquaintance?' When I heard about it, it was my first meeting! It turns out that there are a lot of cases. In other words, we know that there is a common term 'GIGAZINE Reader' from the beginning, so the hurdle and threshold to speak are quite low, and basically the topic regarding GIGAZINE remains the same topic, so communication is smooth, as a result It seems that it works in a good direction that it can be left as it is as usual and rough feeling without hesitation.

From this, 'GIGAZINE will not set the theme of the event independently, but for the time being provide' place ', people who have a common term' GIGAZINE Reader 'come there , Just be able to be there easily and it's actually OK? ' It's up to you.

The maintenance of the former headquarters of GIGAZINE, which will be the venue, is also in progress, and can be confirmed by the following entry.


Propose OFF meeting of GIGAZINE. https://t.co/yRPFXyO3Jj

— KEISUI ART STUDIO (@keisuiart) May 11, 2019
Try out the picture rail for GIGAZINE's OFF meeting. https://t.co/QStAiWSmak

— KEISUI ART STUDIO (@keisuiart) May 15, 2019
We started preparation of GIGAZINE · OFF meeting in former building. https://t.co/iQClqpbXsW

— KEISUI ART STUDIO (@keisuiart) May 17, 2019


What I do at this off meeting is not to do anything in particular, but I can talk to the editor while drinking in various ways. So 'GIGAZINE · CAFE'. It's OK in the comfort of having something to drink.


Let's have a fun chat with the GIGAZINE editor-in-chief at the OFF meeting. https://t.co/U3GQm5bzBW

— KEISUI ART STUDIO (@keisuiart) May 18, 2019


You can shoot in various ways. It's like a souvenir.


Since we will set up a shooting box for the GIGAZINE / OFF meeting on June 9, try using it. https://t.co/E39YR9N4d7

— KEISUI ART STUDIO (@keisuiart) May 22, 2019


Indeed, if everyone comes for free and it's OK, it's likely to run down immediately, so we set 'Every member of GIGAZINE Secret Club's monthly fee & annual fee as OK'.

It is the following kind of feeling when summarized.

◆ Off meeting 'GIGAZINE · CAFE' of GIGAZINE

Date and time: Sunday, June 9, 2019 14 o'clock to 16 o'clock

Place: The former headquarters of GIGAZINE (4-10-12, Owada Nishi-Yodogawa-ku, Osaka-shi, Osaka)

Nearest station: about 7 minutes on foot from Hanshin-Senbo Station


Eligibility: Being a member of GIGAZINE Secret Club (Monthly and annually, it is OK)

Application deadline: 13:00 on June 8 (Saturday), 2019 (If there are a large number of participants, there is a possibility that the application will end earlier)

Application: Please go from this page ( must be logged in as a member of GIGAZINE Secret Club )

2019/06/09 17:07 postscript

GIGAZINE's off meeting 'GIGAZINE · CAFE' has 100% attendance rate and has a calm and quiet paragraph. Thank you for bringing in food and drinks! The next day is scheduled for the afternoon of July 14 (Sun). The qualifications are the same as this time, so make sure to apply during this time. https://t.co/a0gAzui6kX pic.twitter.com/LVxKv189XZ

— GIGAZINE (@gigazine) June 9, 2019