How to drink McDonald's premium roasted coffee for free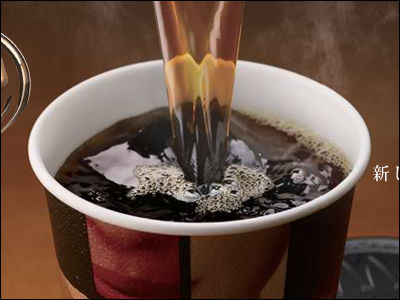 McDonald's is scheduled to join the regular product from February 15 (Friday)Premium roasted coffee, It is usually 100 yen, but it seems to be free if certain conditions are satisfied.

The way to drink coffee with free is as follows.
Premium roasted coffee
http://www.mcdonalds.co.jp/pr_coffee/

The following dates and times are free.

Tuesday, February 19 (Tue): 14: 00-24: 00
Tuesday, February 26: 14: 00-24: 00
March 4 (Tuesday): 14: 00-24: 00
March 11 (Tuesday): 14: 00 ~ 24: 00

When ordering a menu at McDonald's at the above-mentioned date and time, "Please give me a premium roasted coffee!When saying that, premium roasted coffee S size comes with free. As expected it is not possible to do such things as asking only for coffee with free of charge ......

Also, when I examine it, I do not write it on McDonald's page itself, but in reality hot coffee is like refreshing.

McDonald 's of freedom instead of coffee - tell me! Goo

Although it seems that you can not refund in part such as McDonald's inside the shopping center, it is basically possible. After that, I feel that if the atmosphere of the shop becomes better I feel like I can use it normally.