As a place for exchanging work information for illustrations, `` How the ordering side decides whether to request or not '' will be shared at GIGAZINE's off-line `` GIGAZINECAFE ''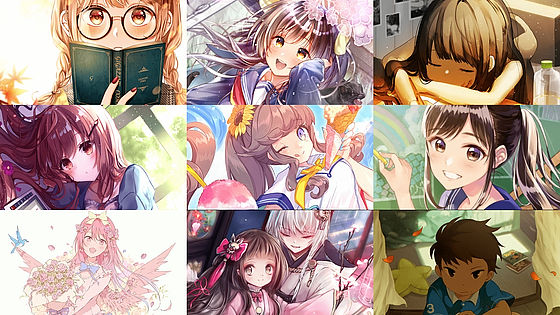 For example, on Twitter, we see a relatively large number of illustrators and painters who put phrases like "Recruiting" in the user name and profile fields, but people on the "ordering side" are from an individual standpoint. Rather, how do you choose from the standpoint of a company? Where do you see when choosing? What are you focusing on? I hardly see that. If so, it is only an "individual" opinion, what about the actual realistic criteria? This is a so-called "trade secret" and is not out of the door.

Especially about the center of the actual situation of illustration work, "How the ordering side decides whether to request" or not, there is a possibility that it is flaming to talk about too much money on SNS / blog on the Internet etc. Because it 's big, it 's almost never shared. It seems that acquaintances often bring in "Oh, that's ah" or "Looks like this" in the observation range.

GIGAZINE, on the other hand, has gathered various circumstances in various industries in the process of selecting candidates from nearly 1,000 illustrators and painters and so on and requesting work. Part of the process has already been shared with members of the "GIGAZINE Secret Club" as follows.

What did you do to make the illustration correction instructions as specific as possible and improve the completeness? Making full version until the August 2019 Manga Grand Prix top picture is made-gigazine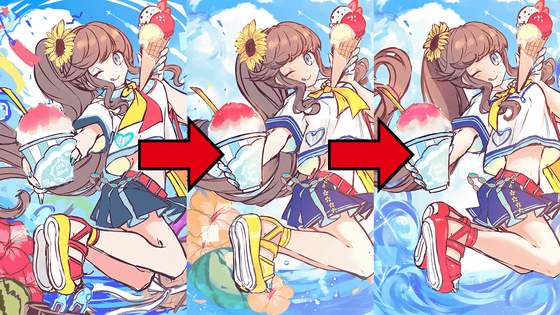 What is the reason for making repeated changes until the manga support illustrations were made, in order to keep the purpose of "Creating illustrations" complete and making changes? -GIGAZINE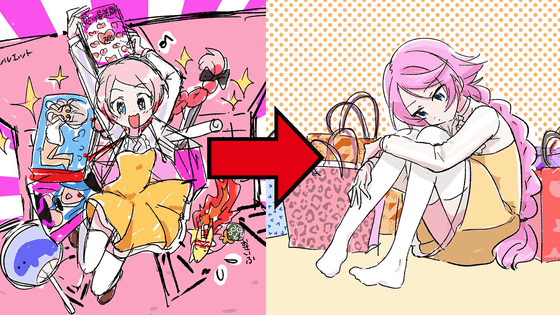 So, next time on September 15, 2019 (Sunday) `` GIGAZINECAFE '', exactly as the name `` GIGAZINE secret club '', basically it is said that secret information will be shared between members So, as a place for exchanging work information on illustrations, I decided to try 'How the ordering party decides whether or not to request'. As soon as I thought that it would fit well with the "off-meeting" concept separated from online.

Of course, any member of GIGAZINE Secret Club can participate, so `` I do not intend to become an illustrator or painter separately, but I would like to observe from a freelance position '', `` What the whole company, other companies like `` I want to know if I have decided the supplier '' or `` I want to ask instead of an acquaintance '' `` There is a story that I want someone to ask me in secret '' `` Surely there are few jobs recently Even if you say 'I want to consult with you casually and use it for the future', it's all welcome, okay, all OK.

The atmosphere on the day is like this.


GIGAZINE's off-line meeting "GIGAZINE · CAFE" is 100% attendance rate and it is a peaceful paragraph. Thank you to everyone who brought me food and drink! The next time is scheduled for the afternoon of July 14 (Sunday). Since the eligibility for participation is the same as this time, you should apply now. https://t.co/a0gAzui6kX pic.twitter.com/LVxKv189XZ

— GIGAZINE (@gigazine) June 9, 2019



GIGAZINE off-line meeting 'GIGAZINE CAFE'

Date and time: Sunday, September 15, 2019, 14: 00-16: 00

Place: GIGAZINE former headquarters (4-10-12 Owada, Nishiyodogawa-ku, Osaka-shi, Osaka)

Nearest station: 7 minutes on foot from Hanshin Senfune Station


Eligibility: Be a member of GIGAZINE Secret Club (both monthly and yearly OK)

Application deadline: September 14th (Sat), 2019, scheduled for 13:00 (in the case of a large number of participants, the application may be closed earlier)

Application for participation: Click here ( you must be logged in as a member of GIGAZINE Secret Club )