'Gacha is illegal' smartphone version 'Animal Forest' and 'Fire Emblem' end in Belgium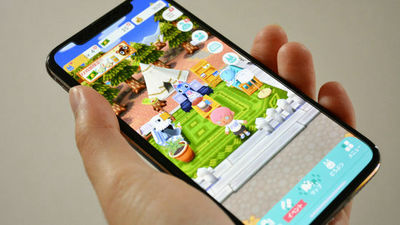 Nintendo's smartphone games '
Fire Emblem Heroes
' and '
Animal Forest Pocket Camp
' will end their service in Belgium at the end of August 2019. It is believed that the reason why Nintendo has decided to end the service for two smartphone games only in Belgium is that Belgium has found that the
root box is illegal
under gambling laws.
Belangrijke informatie voor gebruikers in België | Nieuws | Nintendo
https://www.nintendo.be/nl/Nieuws/2019/mei/Belangrijke-informatie-voor-gebruikers-in-Belgie-1561911.html
Nintendo to shut down Animal Crossing, Fire Emblem mobile games in Belgium over loot box law fears? Eurogamer.net
https://www.eurogamer.net/articles/2019-05-21-nintendo-to-shut-down-animal-crossing-fire-emblem-mobile-games-in-belgium-over-loot-box-law- fears
The system 'root box' to obtain items that can be used in the game for a fee is known in Japan as a nickname of 'Gacha'. Among such root boxes, those implemented in some games were recognized as 'illegal' in Belgium. The Belgian Gambling Commission has determined that some root boxes are illegal based on the country's gambling laws, and most of the games that provide root boxes specify 'how often in-game items can be obtained' It is pointed out that not doing is also a problem.
Game 'Root box (Gacha)' is illegal in Belgium-GIGAZINE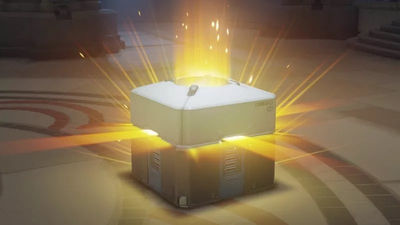 Nintendo's 'Fire Emblem Heroes' and 'Animal Forest Pocket Camp' both have 'in-game currency' and 'various game items that can be purchased using in-game currency'. But these are not the problems.
The problem is the "Gacha (root box) style" system, where you can get items using in-game currency. In the case of Fire Emblem Heroes, you can use the in-game currency orbs to summon heroes (characters). The heroes summoned are random, but if you are lucky you can get powerful characters. In 'Animal Forest Pocket Camp', you can purchase 'Fortune Cookies' that can randomly get items using paid items called 'leaf tickets', or use them for specific purposes to promote the game efficiently It has become.
The "Fortune Cookie", which allows items to be randomly picked up at Animal Crossing Pocket Camp, appeared six months after the service started. Tom Phillips, who works at Eurogamer.net, an overseas game media, stated
that
'the
gacha has finally
appeared in the
Animal Park Pocket Camp
' when the fortune cookie appeared, showing a negative view to the appearance of the route box-like system. Yes. Fortune cookies have an emission rate of only 3% of the rarest items.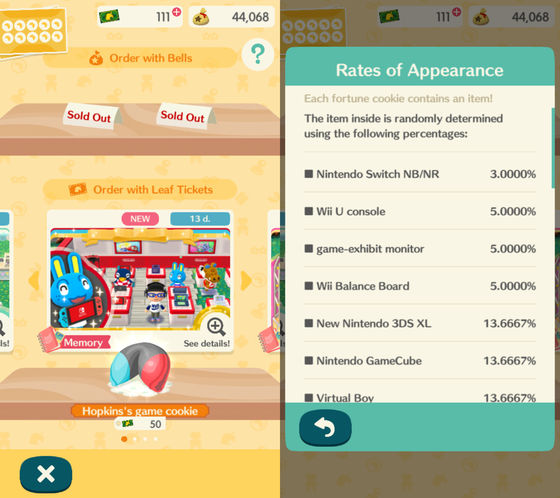 Under such circumstances, Nintendo has announced that it will end the service of "Fire Emblem Heroes" and "Animal Forest Pocket Camp" in Belgium.

Vanwege de hiidige onduidelijke situatie in België omtrent bepaalde verdienmodellen van games, zal de service voor Animal Crossing: Pocket Camp en Fire Emblem Heroes op 27 augustus 2019 in België worden stopgezet.

Https://t.co/8xVhz — Nintendo België (@NintendoBE_NL) May 21, 2019


Regarding the reason for the end of the service, Nintendo has decided to end the service of 'Animal Forest Pocket Camp' and 'Fire Emblem Heroes' as there is an unclear situation in Belgium for certain in-game revenue models. ' I wrote it. The game will not be available for download and play after August 27, 2019 (Tuesday).

Nintendo said, 'A player who has an orb or leaf ticket in his account can use those items until the end of the service.' 'The Nintendo game that will be released in the future with a similar revenue model 'Because it will not be released in Belgium,' we have announced that there will be no more games with Gacha elements in Belgium.

At the time of writing, "Animal Forest Pocket Camp" and "Fire Emblem Heroes" were not officially judged illegal by the Belgian Gambling Commission. As a result, Nintendo did not terminate its services before it was judged illegal. Also, in Belgium, in April 2018, 'Gacha is illegal' was identified, but in the Netherlands, Gacha implemented in several games was also considered illegal . However, at the time of writing, it has not been announced that the service of Nintendo's smartphone games will be terminated in the Netherlands, as in Belgium, and details about this are unknown.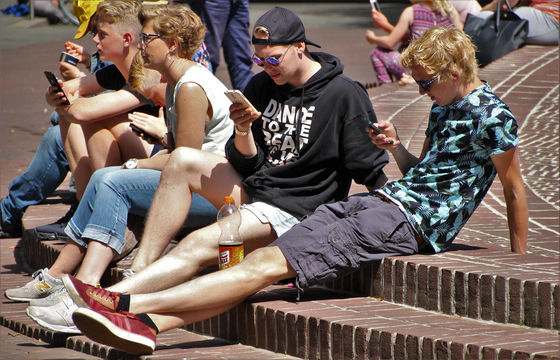 by natureaddict

Since the gachas were shown illegal in Belgium and the Netherlands in April 2018, Valve's Counter-Strike: Global Offensive has taken steps to block access boxes from the Netherlands and Belgium to prevent the route box from opening. Blizzard disables the overwatch root box in Belgium, restricts Guild Wars 2 from purchasing in-game currency from Belgium, and NBA2K charges in-game in the game in accordance with Belgian and Dutch bans Have changed some of the Electronic Arts (EA) has the most intense exchange, and the company has claimed that the Route Box is not gambling, and it does not apply to gambling laws, but in September 2018 the popularity of EA It was reported that the Belgian government started a criminal investigation about FIFA's route box, which is one of the titles, and eventually stopped selling FIFA points .

It is clear that Nintendo has decided to end the service for its two smartphone games for the same reasons as the above game, 'It is natural that Nintendo feels pressure,' notes Eurogamer.net.


in Game, Posted by logu_ii