'Twitch Sings' that can be karaoke on Twitch for free comes up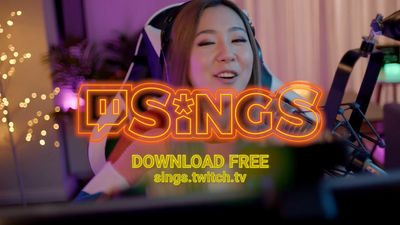 A new feature ' Twitch Sings ' has appeared that can enjoy karaoke on Twitch, a live broadcasting platform. Live broadcasters can use Twitch Sings to broadcast karaoke, so they can enjoy karaoke with other live broadcasters and have the audience join the chat.

Download Twitch Sings
https://www.twitch.tv/sings/en-gb/download

See the following movie to see what it looks like with Twitch Sings.


Twitch Sings is a feature that allows you to deliver your songs live on Twitch, a live streaming platform.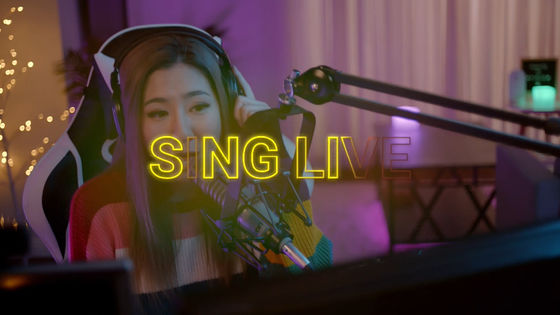 Lyrics and pitches are displayed at the top of the screen ...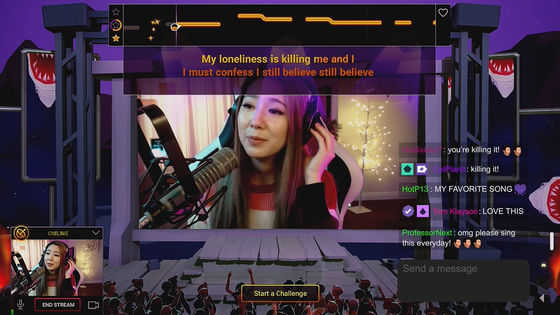 The chat from the viewer is displayed in the lower right of the screen.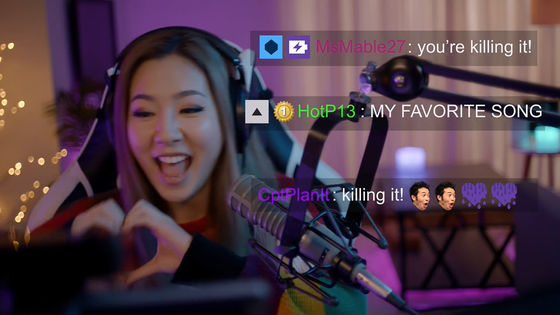 It is also possible for live broadcasters to enjoy karaoke together.



When you start karaoke, you can choose between 'Sing Solo' and 'Start a Duet'. It is also possible for people in remote areas to deliver karaoke together.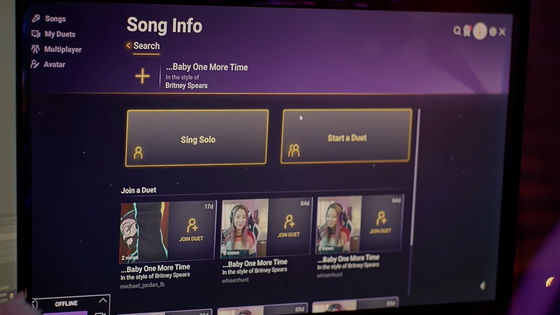 Continue to deliver karaoke on Twitch Sings ...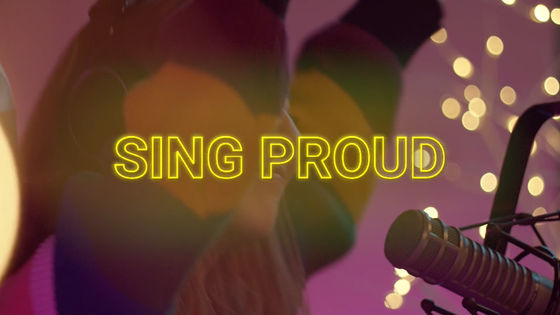 As the number of subscribers increases, so do the benefits.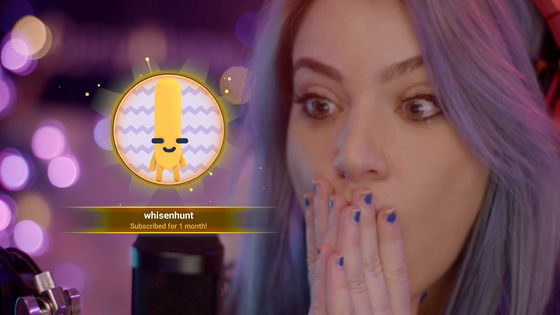 Twitch seems to be evolving not only as a live game distribution platform but also as a platform for a wider range of distributors.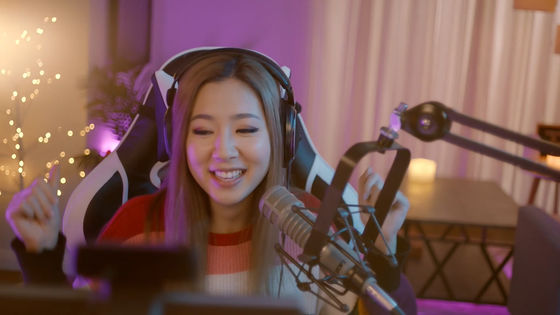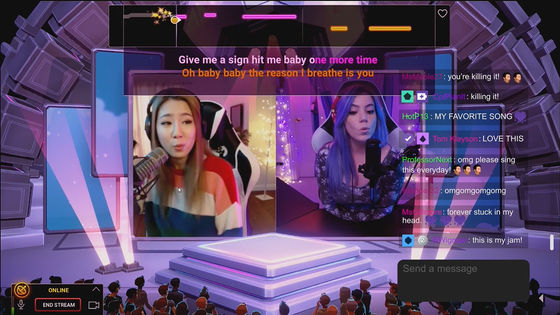 In addition, dedicated software for karaoke distribution with Twitch can be downloaded for free.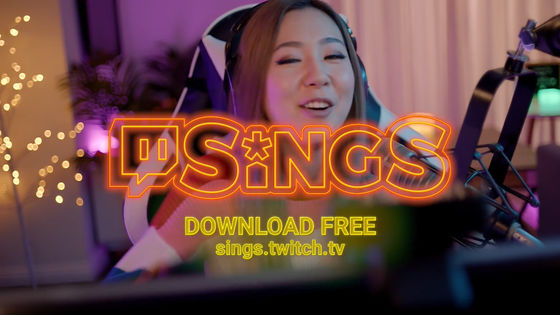 It will look like this when actually duet with Twitch Sings.


With Twitch Sings, you can deliver at the touch of a button, regardless of your detailed streaming settings. Also, by setting avatars and venues, it is possible to produce a delivery video as if you were singing a song at a live venue. The songs that can be sung by karaoke are widely prepared from hit songs to the state, and according to the foreign game media Polygon , about 2000 songs are prepared at the start of the service, and will continue to increase in the future. In addition, as examples of recording artists, Elton John , Kesya , Garth Brooks , Run-DMC , Pearl Jam , Bruno Mars , Eta James , Outcast , Pat Beneter , Thea , The Beatles, etc. You

The dedicated software for using Twitch Sings can be downloaded for free from the following.

Download Twitch Sings
https://www.twitch.tv/sings/en-gb/download

The minimum requirements for a PC to use the software are:

OS: Windows 7 64-bit
RAM: 4GB
GPU: 1024 VRAM, DX11 support
CPU: Intel i5 2.7 GHz (4 cores)
HDD: 1.3GB free space