Drone Delivery Service 'Wing' Launched Commercial Service in Australia, Operated by Google's Brother Company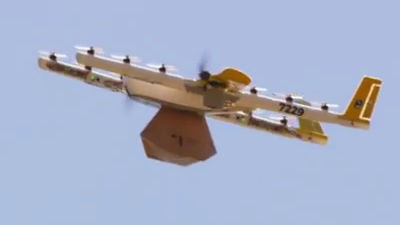 The drone delivery company 'Wing' has launched a commercial drone delivery service in Australia. The delivery service is available for 100 households at first, and the service time is from Monday to Friday from 7 o'clock to 20 o'clock on Sunday from 8 o'clock to 20 o'clock.

Wing launches commercial air delivery service in Canberra

https://medium.com/wing-aviation/wing-launches-commercial-air-delivery-service-in-canberra-5da134312474
Google's Wing drones approved to make public deliveries in Australia-The Verge
https://www.theverge.com/2019/4/9/180301782/wing-drone-delivery-google-alphabet-canberra-australia-public-launch
Google's drone delivery service just got approved for public use in Australia
https://mashable.com/article/google-wing-alphabet-australia-canberra/
'Wing' is one of the companies owned by Alphabet as well as Waymo, which is
developing
Google and
self-driving cars
. In the past, it aimed to commercialize it as Google's 'Project Wing', and it became an Alphabet umbrella at the end of 2018, like Waymo.
Google's drone delivery will go into operation in a few years-GIGAZINE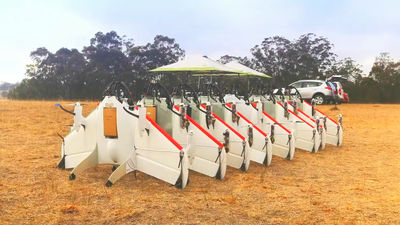 The demonstration in Australia has been conducted since 2014, and has delivered over 3,000 deliveries so far. You can see a little bit of the service in the following movie.


Wing Bonython trial participant shares her experiences-YouTube
The coffee shop who received the order makes a latte ...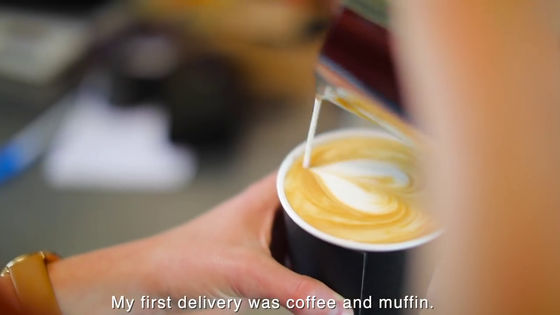 Put in the transport pack.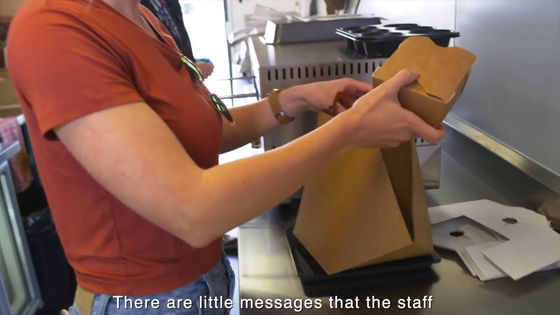 The pack is fixed to the end of the cable hung from the drone.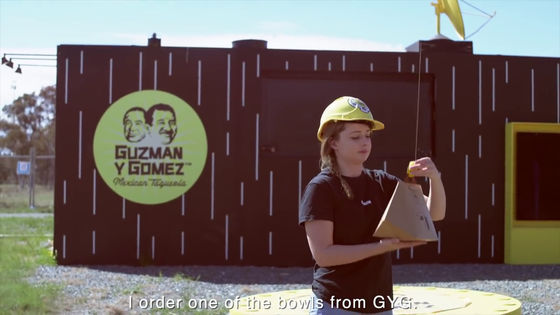 The drone rolls up the cable and then goes out for delivery.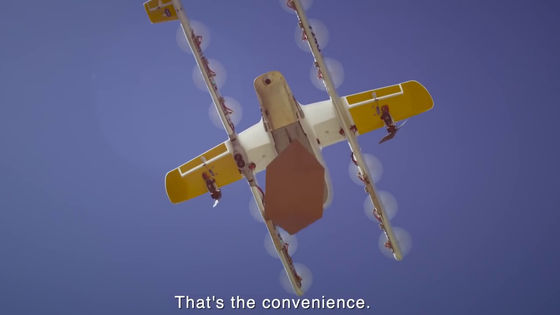 The delivered package will be extended by cable and placed on the ground for receipt.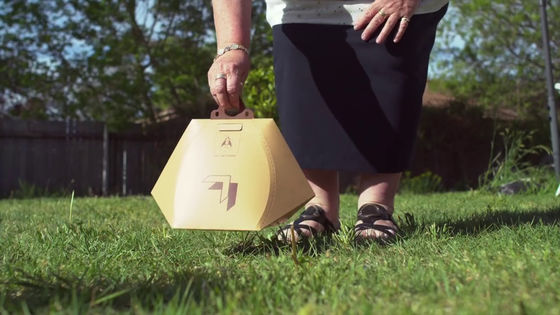 The service starts with approximately 100 households in Canberra, Australia. We plan to expand the area in the coming months.

Several companies are working on "Drone Courier Delivery", and the world's first commercialization of services was by Iceland's startup Aha.


The world's first 'home delivery service in urban areas using drones' is put to practical use-GIGAZINE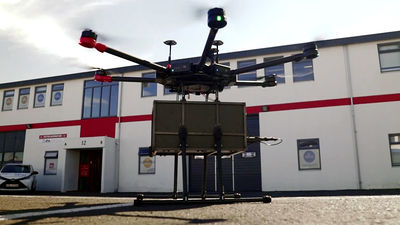 The online shopping giant Amazon is also developing a service called 'Prime Air' and demonstration tests are being conducted in the United States and the United Kingdom, but commercial services have not yet started.


Amazon Finally Launches Drop Air Delivery 'Prime Air' by Drone-GIGAZINE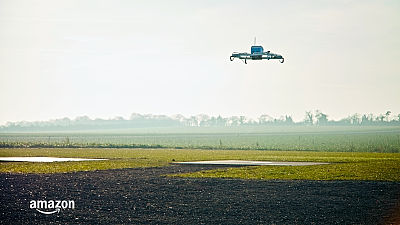 in Video, Posted by logc_nt