Terry review of 'Don't Dolce Matcha Chocolat' tasting with plenty of berry-rich fresh moss 'Dessert Shake fragrant jelly and mix berry' and concentrated matcha and chocolate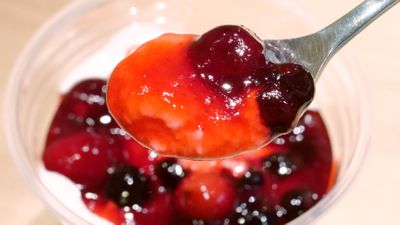 For a limited time from March 28, 2019, Mos Burger added a white chocolate to a good bitter green tea and a refreshing shake ' Dessert Shake fragrant rose jelly & mixed berry ' with plenty of strawberries, raspberries, blueberries and cranberries etc. We offer ' Drince Dolce Matcha Chocolate '. It was actually a cold menu that is perfect for spring, which will be warm from now on at the condition of three cold seasons, so I actually tried it.

New dessert 'Dessert Shake fragrant rose jelly & mixed berry' newly released to enjoy the scent using flowers and fruits-Limited release at Mos Burger in Japan from March 28 (Thursday)-
(PDF)
https://www.mos.co.jp/company/pr_pdf/pr_190313_1.pdf
Bittersweet sweet 'Hinry Dolce Matcha Chocolat' using tea leaves from Shibushi City, Kagoshima Prefecture-Newly released-Limited time sale at Mos Burger in Japan from Thursday, March 28-
(PDF) https://www.mos.co.jp/company/pr_pdf/pr_190313_2.pdf
Arrive at Mos Burger.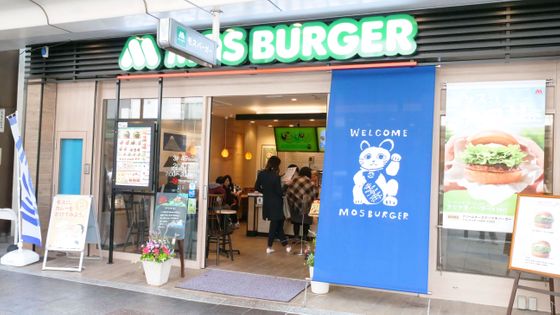 The target 'Desert Shake fragrant rose jelly & mixed berry' and 'Hinry Dolce Matcha Chocolat' was provided in about 5 minutes from order.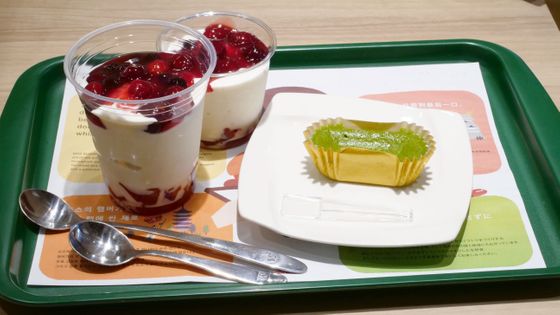 At first we try eating from ' dessert shake fragrant rose jelly & mixed berry ' (petit size tax-included 260 yen, regular size tax-included 350 yen).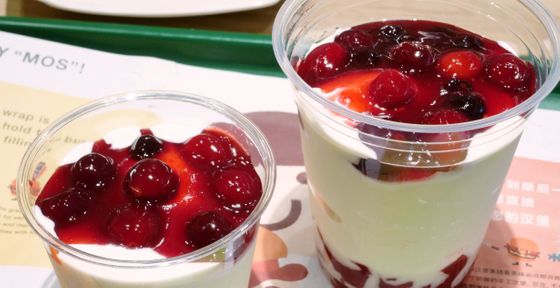 It looks like this when comparing the size of the petit size and the regular size, there seems to be a difference in the amount of vanilla shake in the two sizes.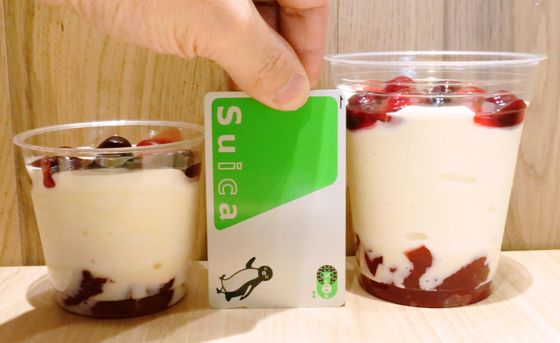 The top is full of cranberry and cassis pulp. The sauce that comes in is a 'mixed berry sauce' based on strawberry, raspberry and blueberry.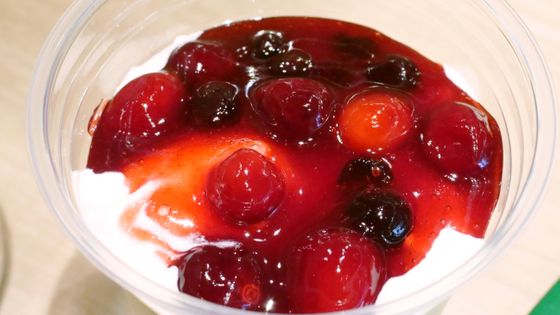 You can see the jelly with lychee juice and rose paste at the bottom.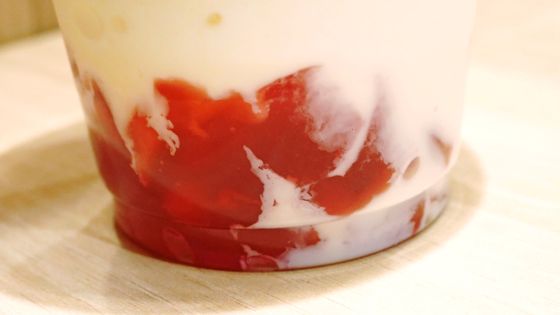 I will actually eat it. Mixed berry sauce on the surface has a good feeling of berry acidity. The cranberry and cassis fruits that feel sour rather than sweet are also greasy and have plenty of berry combined with the sauce.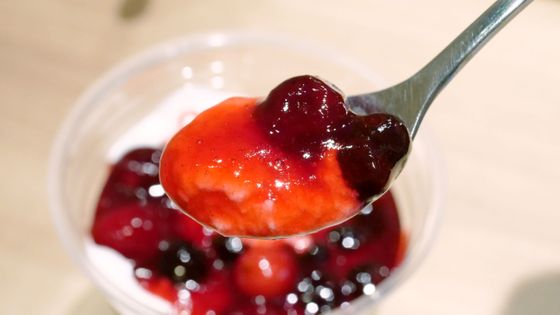 When I scooped up the jelly collected on the bottom, it was shook and pulled on the spoon. Jelly has a rich texture of lychee, as if it is like aloe flesh, when put in the mouth. Jelly says that 'Rose is fragrant,' but the lychee flavor is likely to prevail. The base shake is Moss shake, but it was generally a fresh cold shake with a natural sweetness and acidity of the fruit.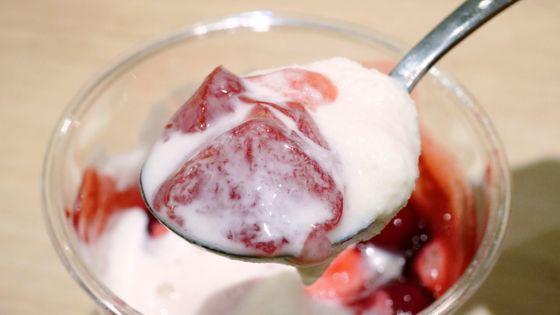 Next, I will try to eat " Cool Dolce Matcha Chocolate " (180 yen including tax). The laid-out pattern has a high-class feel with gold leaf color. In addition, "
Shindo Dolce Smooth Chocolate
" has been discontinued in exchange for this matcha chocolate.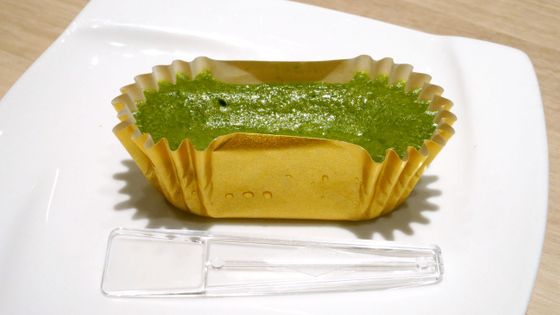 The cool Dolce green tea chocolate is dark green and the surface looks like a chiffon cake. It is said that green tea from Shibushi city, Kagoshima, is used for matcha.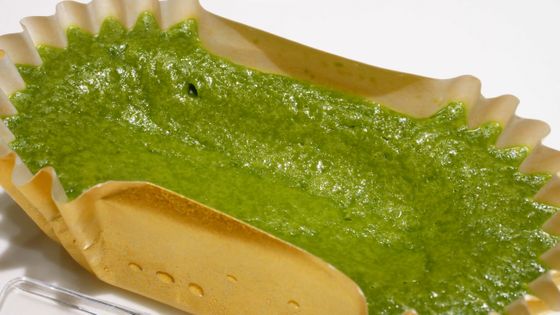 When eaten, it is a taste that complements each other with moderately bitter green tea and sweet white chocolate. The moment I put it in my mouth was a texture that I thought was 'hard?', But as it was eaten it became a sweet that gradually melted on the tongue.



'Dessert Shake fragrant rose jelly & mixed berry' and 'Hinari Dolce Matcha Chocolat' are available at Mos Burger except for some stores nationwide for a limited time from March 28, 2019 to the middle of July, 2019.