Microsoft announces the next-generation MR headset 'Hololens 2', greatly improved from the 1st generation such as twice viewing angle and eye tracking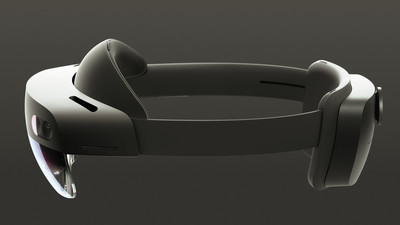 As expected from the past, at the Mobile World Congress Barcelona (MWC 19) held in Barcelona, Spain on February 24, 2019 local time, Microsoft will introduce the next generation mixed reality (MR) headset " Microsoft Hololens 2 " Announced. The price is 3,500 dollars (about 390,000 yen) and it is scheduled to be released in 10 countries including Japan, in late 2019.

Microsoft at MWC Barcelona: Introducing Microsoft HoloLens 2 - The Official Microsoft Blog
https://blogs.microsoft.com/blog/2019/02/24/microsoft-at-mwc-barcelona-introducing-microsoft-hololens-2/

Microsoft's HoloLens 2: a $ 3500 mixed reality headset for the factory - The Verge
https://www.theverge.com/2019/2/24/18235460/microsoft-hololens-2-price-specs-mixed-reality-ar-vr-business-work-features-mwc-2019


Say hello to # HoloLens 2. Pic.twitter.com/eVBQ 9 OUeM 1

- Microsoft HoloLens (@ HoloLens) February 24, 2019

It is like this when people actually put on Microsoft Hololens 2. I am wearing Alex Kipman , developer of Microsoft Hololens .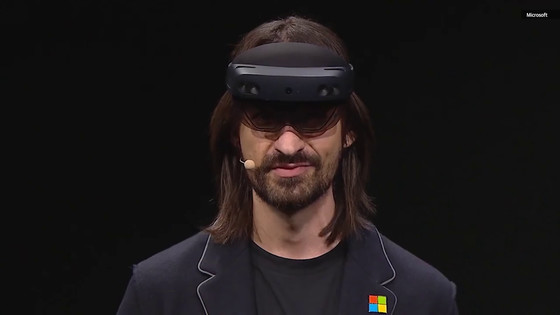 The side is like this.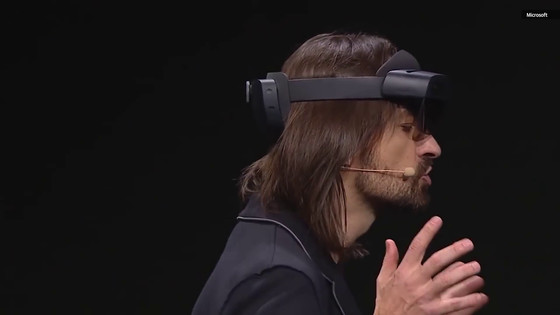 Microsoft Hololens 2 is a visor type that can be worn even by people wearing glasses and seems to be able to flip up only the display part as follows.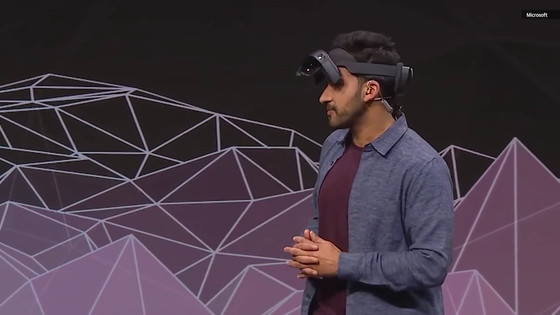 Compared to Microsoft Hololens announced at the same time as Windows 10 in January 2015, Microsoft Hololens 2 has doubled the viewing angle. In addition, the comfort was improved more than triple as compared with the first generation.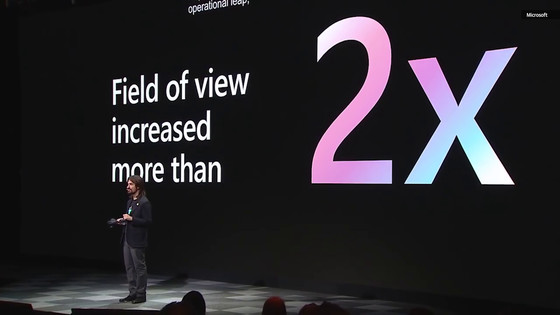 In addition, he said he realized a holographic density of 47 pixels per view. The display is 2 K in aspect ratio 3: 2, it seems that body tracking of 6 DoF is also possible.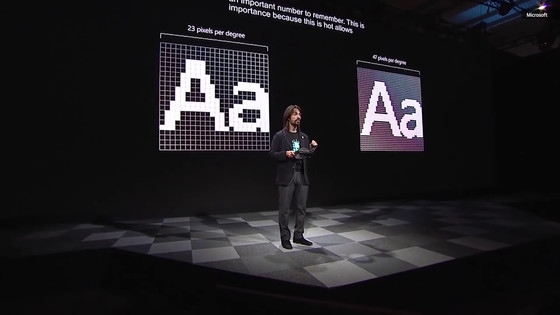 The body of Microsoft Hololens 2 is made of carbon fiber and lightweight. All parts with weight, such as sensors and arithmetic units, were moved to the back and the center of gravity became closer to the rear, so it seems that the balance at the time of wearing has been improved. . Microsoft Hololens 2 is compatible with Bluetooth 5 and 802.11 AC 2 x 2 , and also includes Qualcomm 's Snapdragon 850 processor, 2 nd Generation Holographic Processing Unit (HPU), and the Azure Kinect sensor released the same day. It seems that the connection is USB Type-C, and the life of the battery is about 3 hours.




Microsoft Hololens 2 also has a function to track movements of the gaze and fingers with high precision, and in a demonstration performed at the venue of MWC 19, the piano which appeared in the MR space was also played.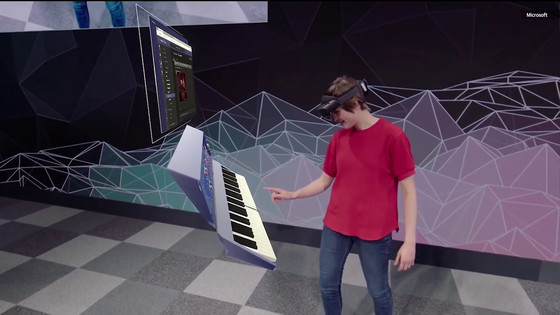 It is possible to book from the beginning of shipment in the second half of 2019, February 25, 2019. Microsoft seems to be looking at the development of AR / MR business for industries, and it seems that guidance will start for corporate customers at first.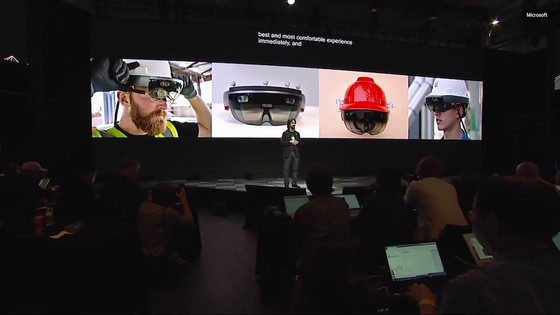 A model combined with a safety helmet is also considered.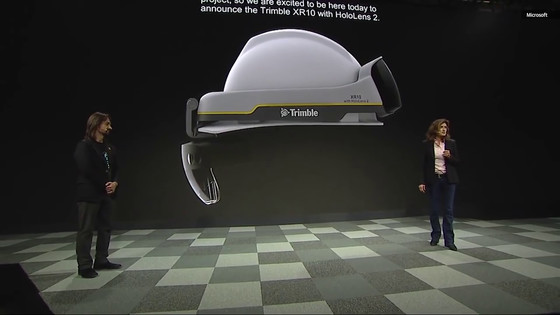 The price is $ 3,500, which is lower than the first generation of 5000 dollars (about 550,000 yen). In addition, it seems that a plan that can be used with a monthly charge of $ 125 (about 14,000 yen) is also prepared.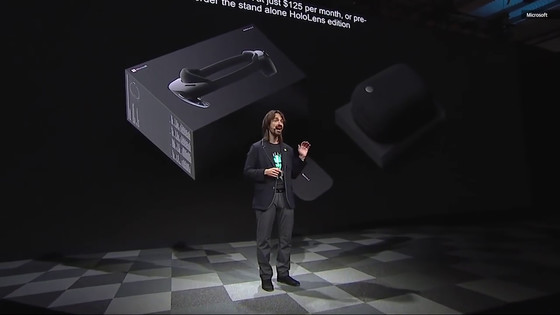 Also at the event of MWC 19, Tim Sweeney, the founder of Epic Game and developer of Unreal Engine, will be on stage and announced that Unreal Engine will support Microsoft Hololens 2. Sweeney says "AR is the future platform for work and entertainment and Epic Game continually supports every effort to advance the open platform for hardware and software that supports everyday life." It was.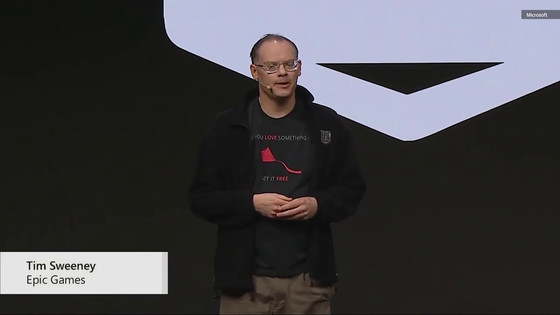 Epic Games Announces Unreal Engine Support for Microsoft HoloLens 2
https://www.unrealengine.com/en-US/blog/epic-games-announces-unreal-engine-support-for-microsoft-hololens-2

In addition, Microsoft's keynote at MWC 19, including the announcement of Microsoft Hololens 2, can be seen in the following movie.

Microsoft at MWC 19 Barcelona - YouTube