'OnionShare 2' that can exchange files securely anonymously using Tor network for free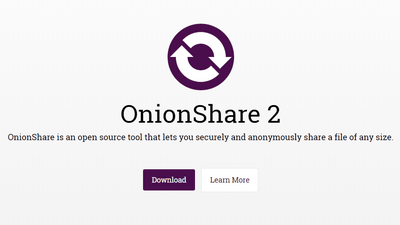 Open source free software " OnionShare 2 " that can safely share various files using anonymous network technology " Tor " has been released for Windows, mac OS, Linux. By using "OnionShare 2", it is possible to exchange confidential files without being noticed by anyone.

OnionShare
https://onionshare.org/

New Release: OnionShare 2 | Tor Blog
https://blog.torproject.org/new-release-onionshare-2

◆ Installing Tor Browser
In order to use OnionShare 2, you need a browser that can access Tor network, such as "Tor Browser". In order to download, first access the following site.

Tor Browser
https://www.torproject.org/projects/torbrowser.html.en

From the top of the site, click "DOWNLOAD Tor Browser".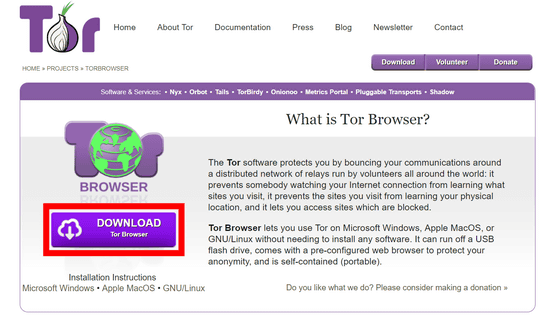 Tor Browser has various language versions available. This time we will download Japanese version of 64 bit Windows installer (EXE format). The capacity is 53.8 MB.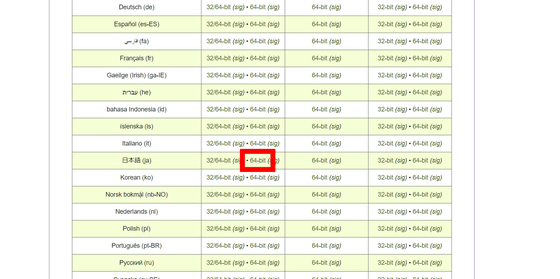 Double-click the downloaded installer to start it. After confirming that it is in Japanese, click "OK".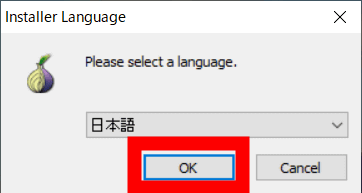 After confirming the installation destination, click "Install".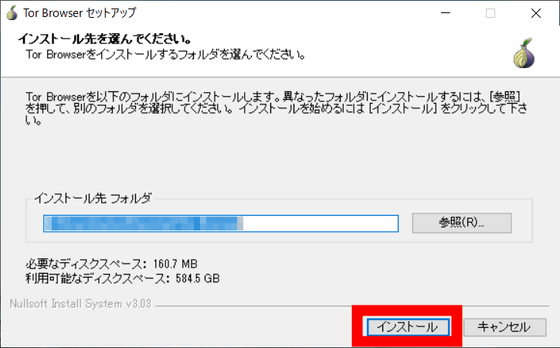 When the installation is completed, a folder called "Tor Brwoser" is created in the installation location, so double click on the icon of Tor Browser to start it.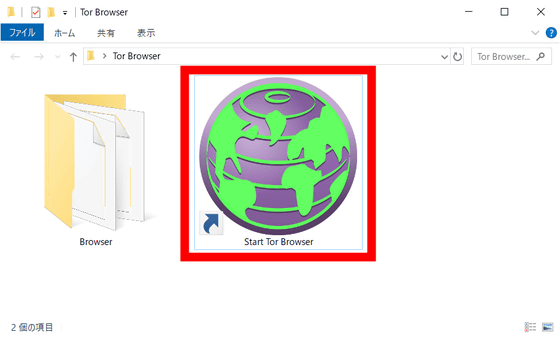 As you are prompted to connect to the Tor network, click "Connect".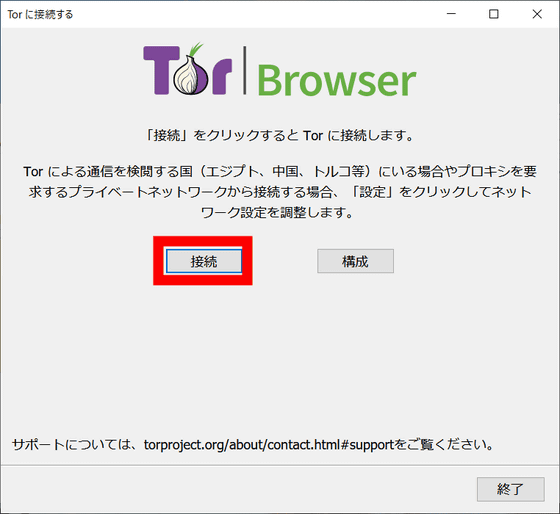 It seems like this when Tor Browser starts up. Tor Browser is based on FireFox.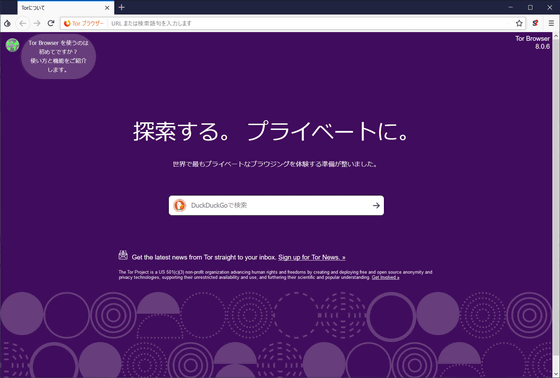 ◆ Installing OnionShare 2 <br> Next, to access OnionShare 2, go to the official site . Click on "Download for Windows" and "onionshare-2-setup.exe" will be downloaded. The capacity is 36.7 MB.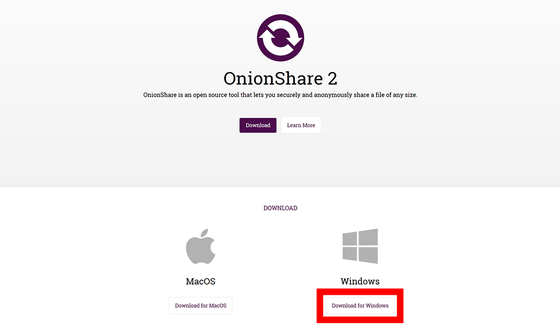 Click on the downloaded EXE format installer to start it. Just click "Install" after confirming the installation folder and it is OK.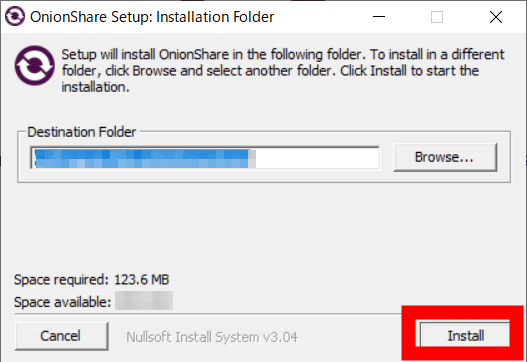 Click "Close" when installation is completed.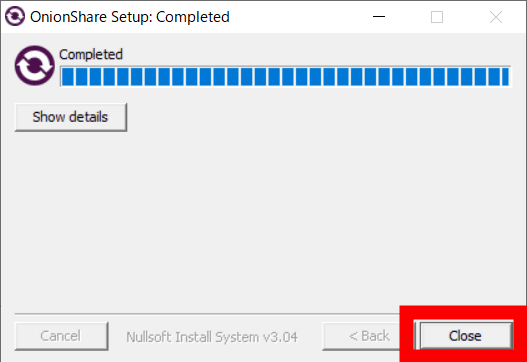 ◆ Actually use it
OnionShare 2 defaulted to Japanese. Upon startup, a connection is made to the Tor network.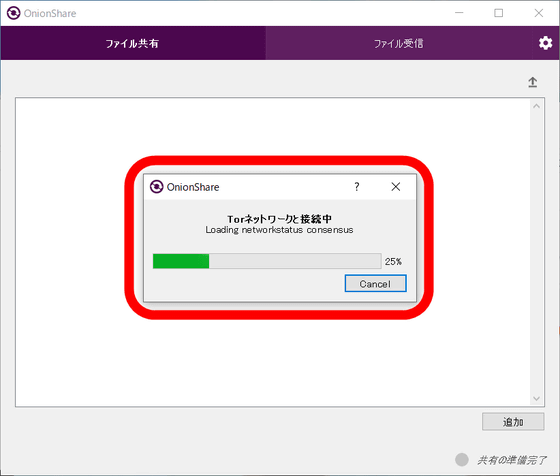 To share a file, drag and drop the file you want to share into the OnionShare 2 window ......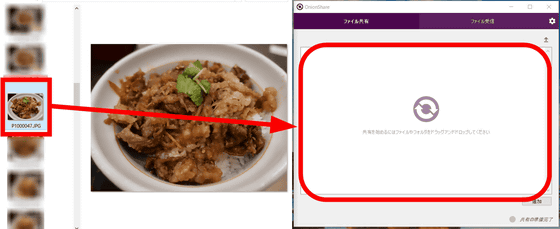 Just click "Start sharing" OK. It is possible to upload multiple files at the same time, in that case it will automatically be compressed to ZIP format.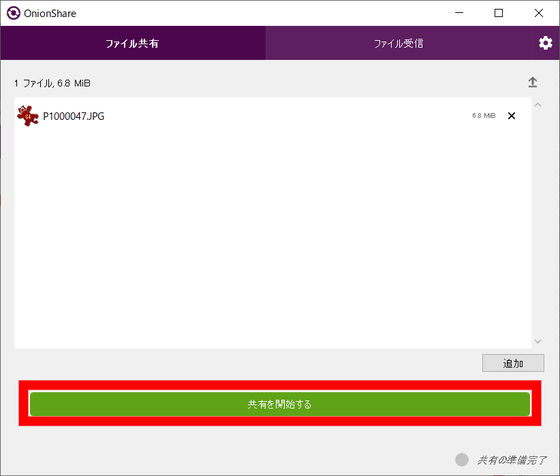 The file is uploaded ......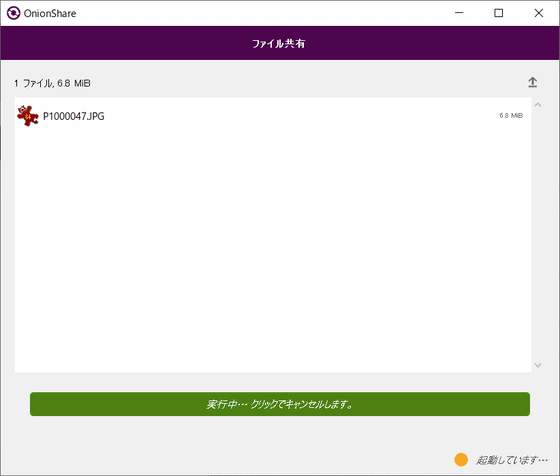 Sharing completed when the screen looks like the following. The URL for accessing the file is automatically copied to the clipboard, and it is also displayed in the file sharing window.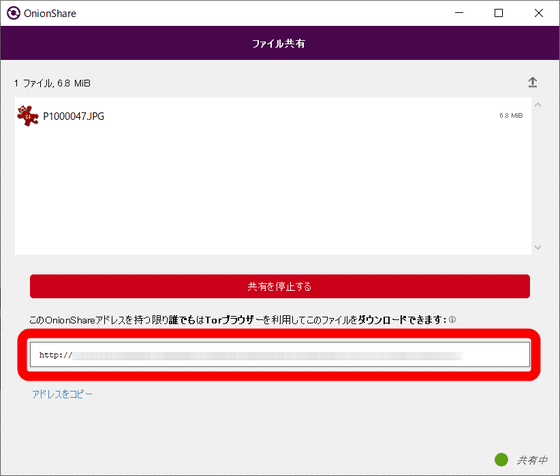 Actually enter this file in the address column of Tor Browser ......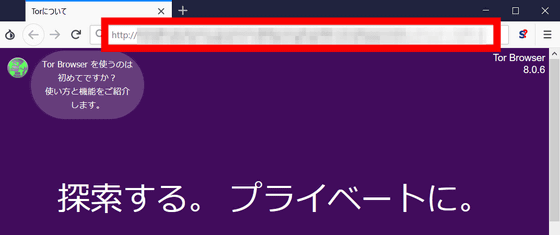 I was able to access the download page. Click "Download Files" in the upper right ... ...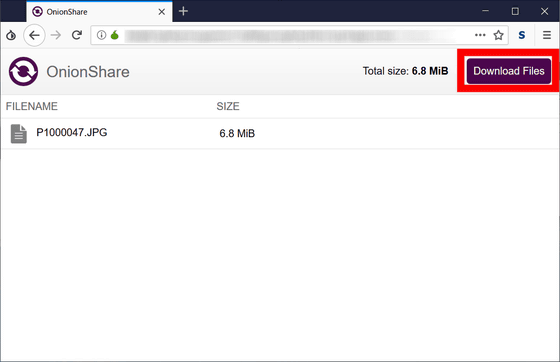 You will be prompted to confirm the download, so click on "Download file" to download the file at hand.




The address for sharing is temporary and it is intended for one time use only. When the download was done, the OnionShare 2 window displayed "Transfer was completed because it was completed," and sharing finished automatically.



Even if you enter a URL for sharing on a regular web browser that is not connected to the Tor network, you can not access it.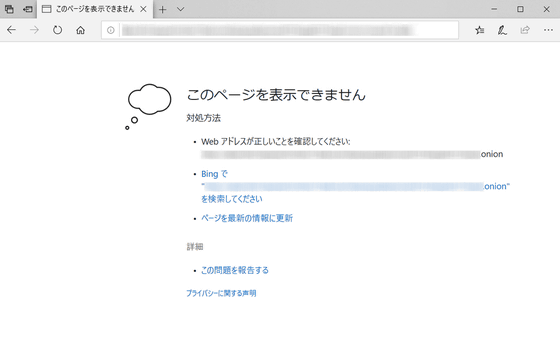 According to Micah Lee, developer, Mr. David Miranda, a partner of Mr. Lee's colleague, tried to return to Brazil where the 9 hour detention at the airport in London triggered the development of OnionShare about. Mr. Miranda seems to have carried a USB memory containing confidential documents because he was interviewing about the country's defense and heard that Mr. Lee does not convey confidential documents in a physical way, but Tor Says that there are ways to securely transmit confidential documents via the network using a network.

Since the communication of uploading and downloading files is merely anonymous, if you want to exchange completely and anonymously, you need to devise the exchange URL itself. Even so, if it is a little file exchange, it is OK to send and receive the share URL on Twitter's DM history and mail.