I entered the body from the body at the 'Winter Osaka Warlord Warm Pot' entered with Japanese western material collaborating with Osaka king and generalized sake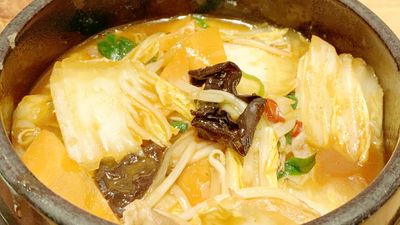 A collaboration menu " Winter Osaka Warlord Fire Hot Pot " famous for Osaka king of the Chinese restaurant chain and famous sake made by Nintoyaku has appeared on February 5, 2019 for a limited time. Yoinochi wine direct management of the restaurant " Living I " have been used in popular menu "black nourishing pot" of Wakan material of cinnamon , honeysuckle , cloves , octagonal that contains a spicy soup hot pot is a dish blown away even cold of winter about. I was wondering what kind of taste the Osaka kingsman and colleague menu of freshly brewed sauce was finished, so I actually went to a shop and ate it.

Four kinds of Japanese-Korean ingredients entering, ♪ Pokkapoka from the body ♪ "Winter Osaka king general fire pot" is sold for a limited time limited quantity! | Spirit of dumpling specialty store Osaka king
https://www.osaka-ohsho.com/campaign/


It became really cold in the evening.
In such a night, today's collaboration menu of Osaka Osaka with Nintozaku Seisaku who made his debut "Osaka Warlord Warm Pot in Winter"! ! ! ! ! ! ! # Osaka king general # Limited time # Pokapoka あ た た ま ろ # Wakan no Sekara pic.twitter.com/N6qzhPmYT 7

- Osaka King Official Official: Happy ☆ with dumplings ☆ (@ osaka_ohsho) February 5, 2019

I came to Osaka king.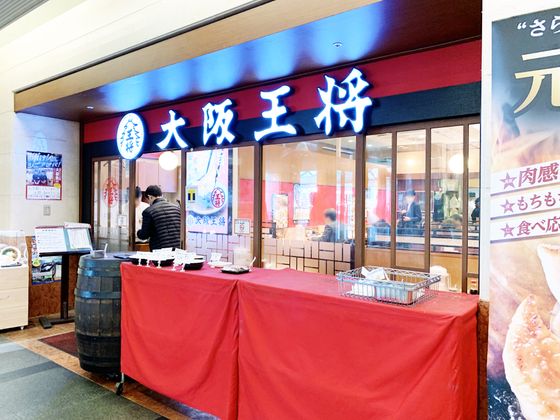 When entering the store and arriving at the table, there was a menu to guide the appearance of new products on the table. At the bottom of the menu was a collaboration of "Yomeishu × Osaka king" was appealing.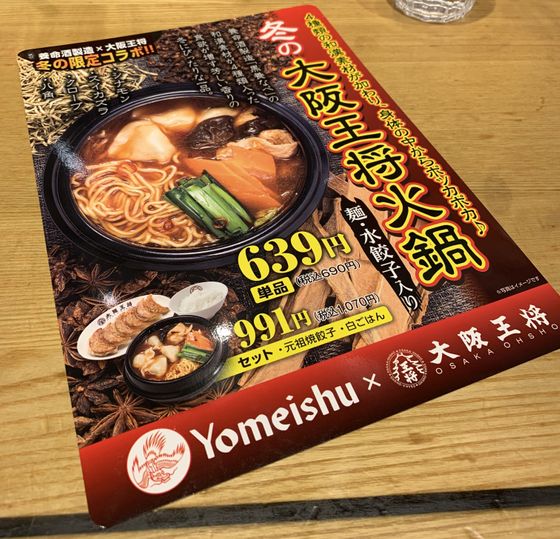 "Winter Osaka king general fire pot" set (1070 yen including tax) has been carried in about 5 minutes after ordering. The set comes with original gyoza dumplings and white rice. Also, there are many employees of salaried workers at shops close to the station, and the mouth refreshing tablet was followed by the service of the store.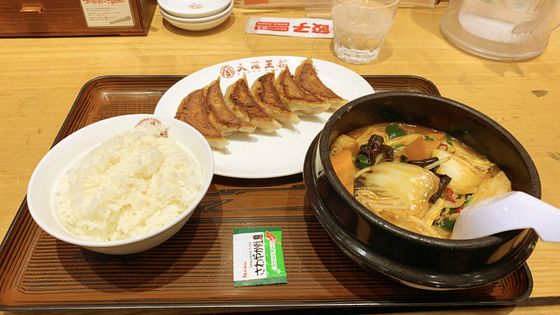 Comparing the size of the pot and transportation IC card, it is like this.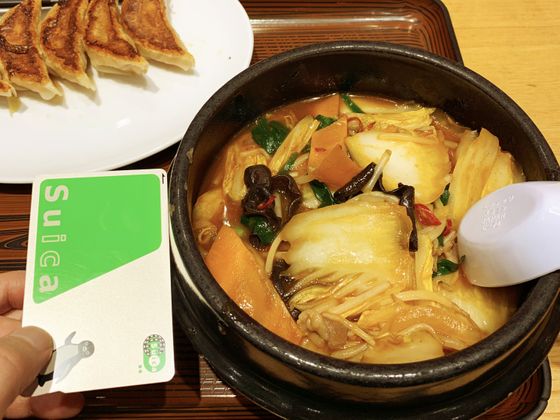 The first thing I ate a bite of noodles is the scent like traditional Chinese medicine. If you are perplexed by the scent like the incense which mixed with the flavor of quite strong cinnamon, the spicy like piercing the chili peppers immediately afterwards. For editorial staff who are not used to eating spicy things, it is a tough level, it is February but eating sweat blows out. On the other hand, it is a type of spicy that goes by quickly, so I pulled behind and there was nothing I could not understand the taste of the next one to eat.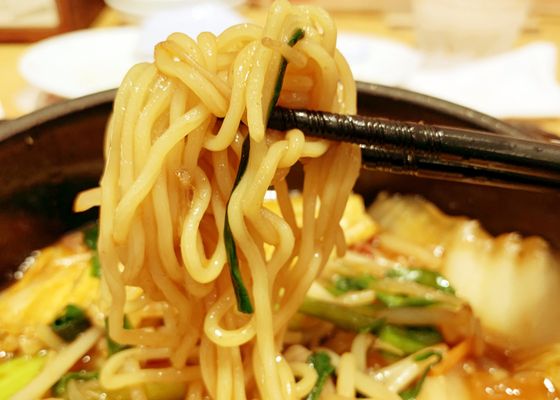 As I was eating with two and three mouths, I got used to the scent of traditional herbal medicine and I was able to taste the delicacy of meat and vegetables blended in soup and the scent of rich spice. However, there are so much spirits that I can not stop thinking carefully, so be careful who is not good at it.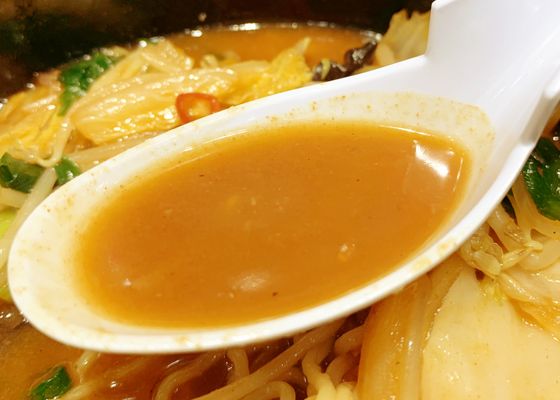 The skin of water dumpling is very rich enough to think that it is rice cake, when you eat it will be overflowing with the meat juice from the inside.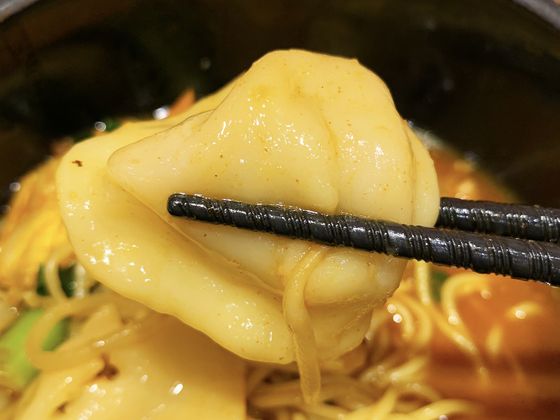 Instruments are also spiny teeth that have been made collioli ......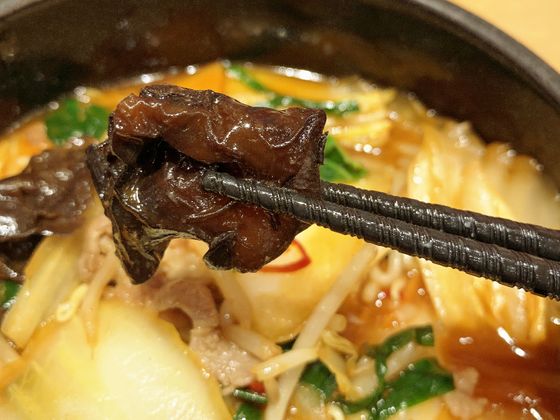 Plenty of vegetables such as chives, carrots, Chinese cabbage. All taste was stained firmly. After completing the meal, the body is warming so that you do not need a coat, so when you leave the shop, February's cold wind feels comfortable. It was a dish that not only the flavor of Wakan materials but also the whole body can feel healthy.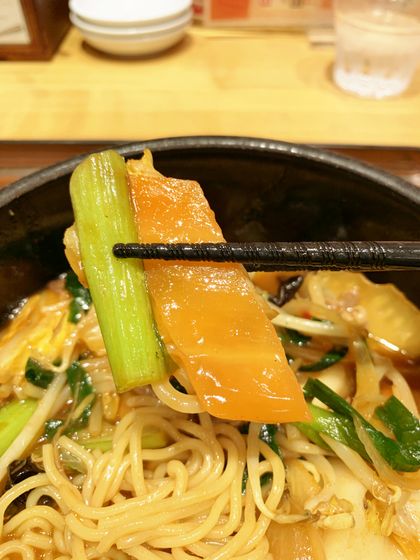 "Winter Osaka king general fire pot" is provided by King Osaka with a limited time from February 5, 2019. Some shops do not handle it, so if you are interested please check the official website 'selling stores'. However, there are shops that are not dealt with new menus even at shops that are posted as retail outlets, so if you want to order securely, it is recommended to check with the shop before going.