I tried the Osaka King 'Energetic Hustle Mapo Cutlet Rice', which is a fusion of hearty cutlet curry and mapo tofu.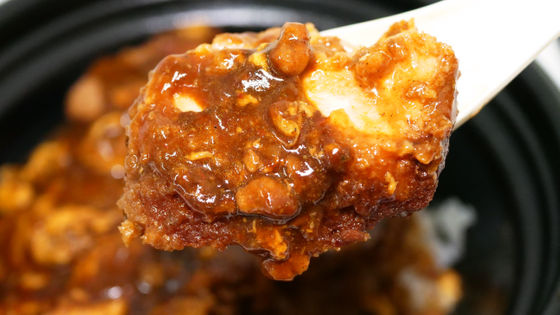 On April 15, 2021, the 'Energetic Hustle Mapo Cutlet Rice' was released from the Osaka Ohsho, with the addition of roasted egg and curry spice-scented rich mapo tofu and crispy fried cutlet. I actually tried to see what kind of taste 'curry spice scented mapo tofu' is.

-Osaka Ohsho 'Taste of this Town' Series 6th- 'Genki Hustle Mapo Katsu Rice' will be on sale for a limited time from April 15th (Thursday)! | The spirit of the dumpling specialty store Osaka Ohsho

https://www.osaka-ohsho.com/campaign/
That's why I arrived at Osaka Ohsho.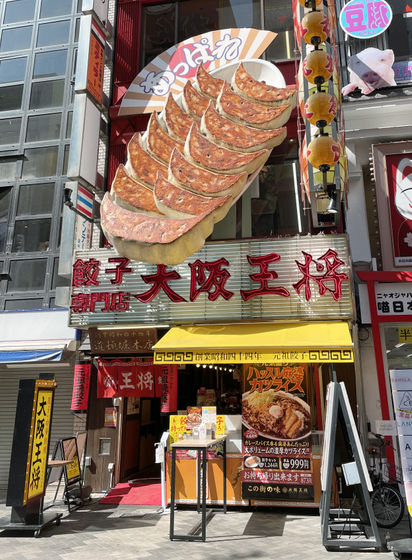 There was a banner on the shop front to appeal the menu you were looking for.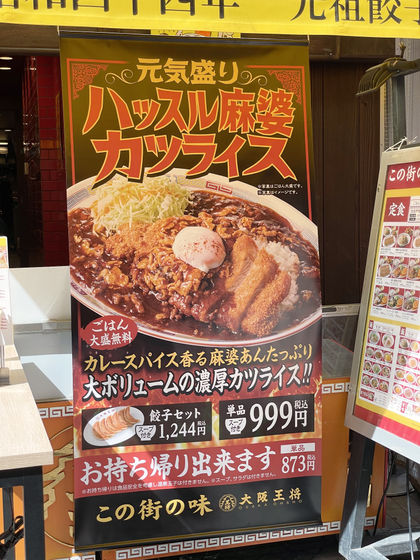 This time I brought it back with takeout. In the case of eat-in, it is 999 yen, but in the case of take-out, it is 873 yen including tax, and 'onsen tamago' is not included for food safety. There is also a 'gyoza set', but the price differs between east and west, with tax-included 1244 yen in western Japan and 1264 yen in eastern Japan.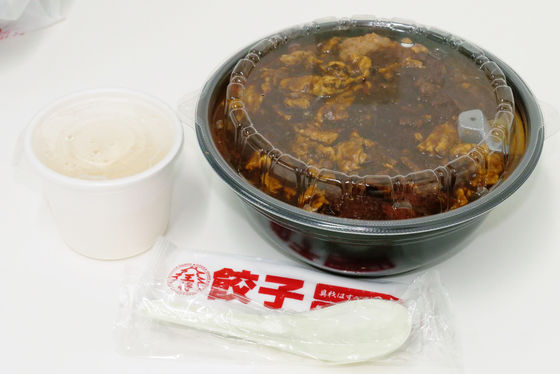 The take-out package has a structure in which the rice part and the ingredients part are stacked on top of each other. This time I ordered as much rice as possible, but you can change it to a large serving for free.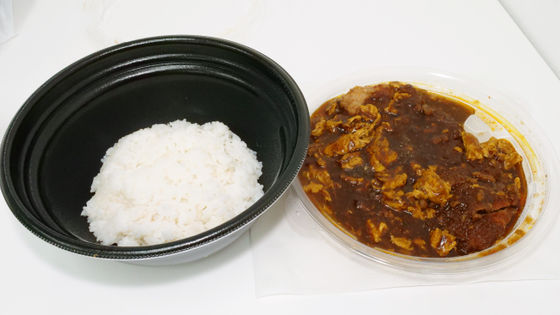 The ingredients are quite voluminous, and when you actually see them, you feel pressure. Compared to a transportation IC card, it looks like this.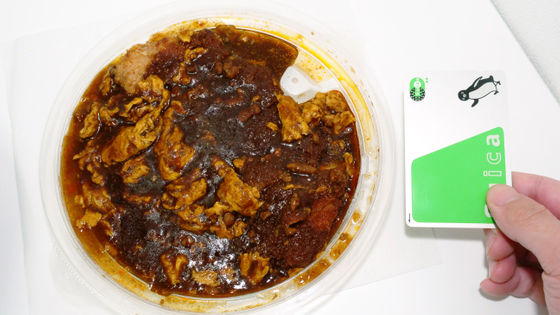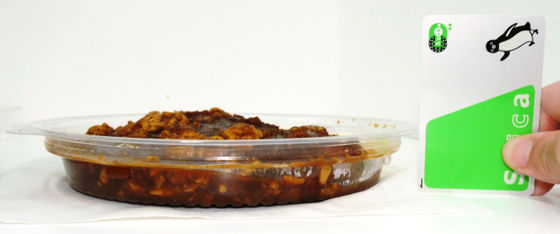 The attached soup was a thick egg drop soup.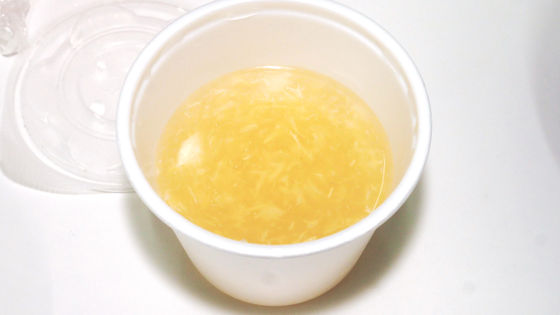 First, sprinkle the ingredients on rice to complete the bowl. Hold the container on the ingredient side with a slap ...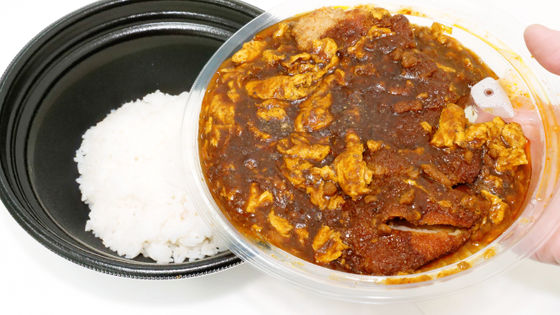 Pour it over rice to complete. When you bring your face closer, you will feel the scent of curry mixed with mapo tofu and chili peppers.



That's why it's time to eat. The ingredients are cutlet and egg only, so when you first try eating from the egg, you will feel the flavor of chili and curry along with the fluffy texture, but the scent that goes through the nose is a mysterious fusion of mapo tofu and curry. Feeling. Although it tastes like an egg when chewed, the impact of the taste of mapo tofu and curry is greater. The main aftertaste is curry, and the chili pepper has an instant spiciness that does not trail.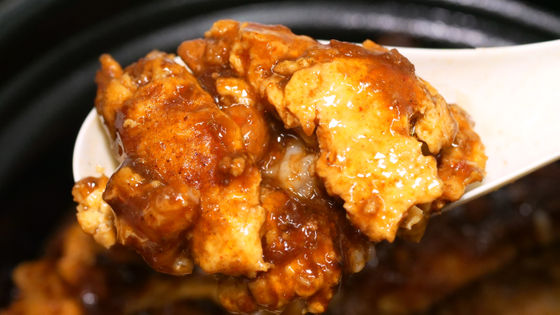 One cutlet is a size that is difficult to eat with a single bite, and it is outstandingly responsive. When you chew, the taste overflows in your mouth, and you can enjoy the 'taste of meat' that is comparable to the powerful taste of mapo tofu and curry.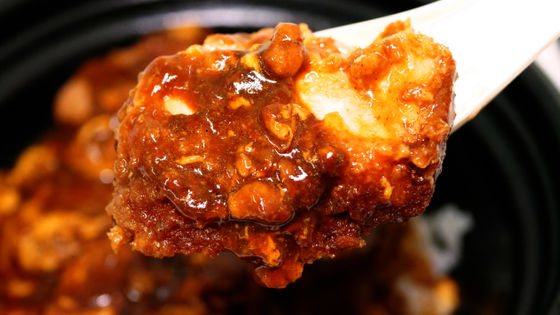 'Energetic Hustle Mapo Tofu Rice' will be available for a limited time from April 15, 2021 at Osaka Ohsho, excluding some stores. When I actually tried to buy it, it seemed that there were quite a few stores that could offer it, so if you want to make sure you eat it, it is better to contact the nearest store directly.