I tried to eat udon noodle "biribiri sunraru udon" which makes the tongue "huge spicy" like taste habitually habit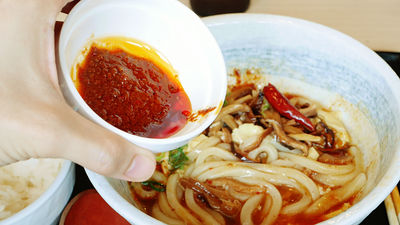 "Biri Birri" is a spicy flavor that characterizes flower pepper (Hua Jao) and hot pepper flavored special pungent seasoning plus egg sauce, shiitake mushroom, shredded bamboo shoots, green onionsBilibiri sunless udon"Appeared for a limited time on umen udon. In addition, I was able to taste the spicy soup to the last with "chasing rice", and in fact it tried eating with udon noodles.

Kansai Television / Fuji TV series "Daletok of Ariyoshi Hiroyuki ??" menu sale decision! ~ Death menu Restoring the menu for a limited period of time at the restaurant! ~ | Udon noodles
https://www.hanamaruudon.com/news/2017.html

Arrive at the Noodle udon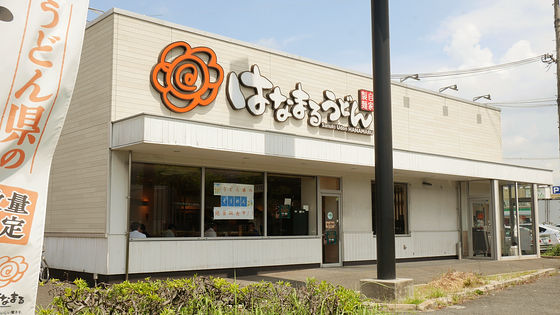 Tanya's "Black Curry Pork BowlIn the same way as Kansai Television "Hiroyuki Ariyoshi's Daretoku ??", the menu that appeared in "Daretoku ??" was "Reviving the" Death Menu "which was awash and the nationwide sale did not change while promoting product development It is getting.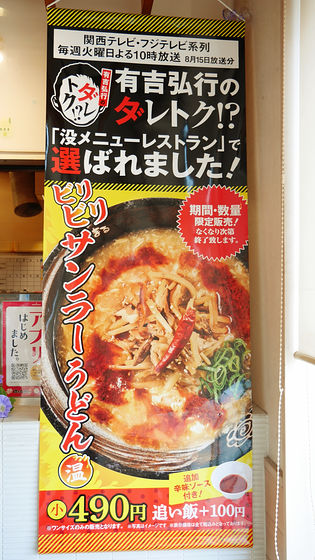 Because plus meals are possible with plus 100 yen, I ordered it together with chasing. Biribiri Sanrare The price of udon is only 490 yen including tax only.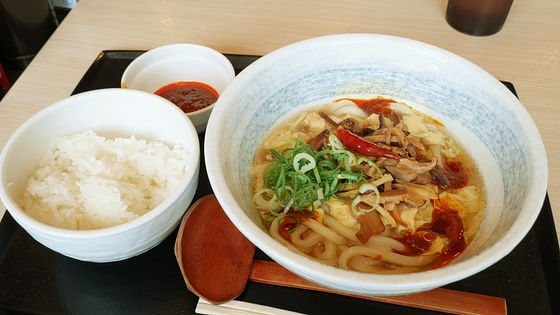 Put ingredients on udon sauce udon noodles and finally add a special pungent seasoning blended with flower peppers and peppers. There is a refreshing fragrance already like a pepper paste.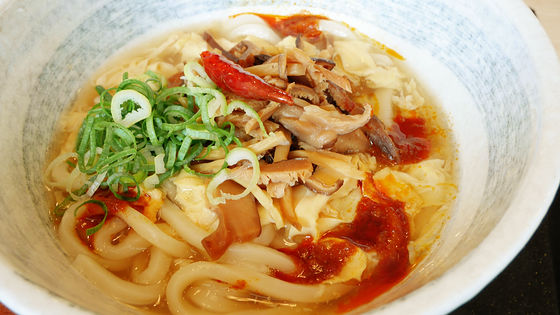 As soon as you stop the pungent seasoning and eat udon, "momentary moment of attachment to the tongue" bilibiri "and intense numbness attacks the tongue. In the menu using flowers and peppers, there is something that may be discreet with pungentness only by "feeling bilberry", but it seems that enough amount of chilli is also used for biribiri sanler udon, so just in the sip of udon the back of the throat Attacked by severe & pungent, it seems to be crowded intensely, so be careful. There is only the menu name which took away "Oshiku", and you can also feel acidity, but those who are not good at hardships are burning levels of caution. However, with warmth and harshness that makes it a habit behind, when you finish eating, "chopsticks will stop stopping as" next, next ".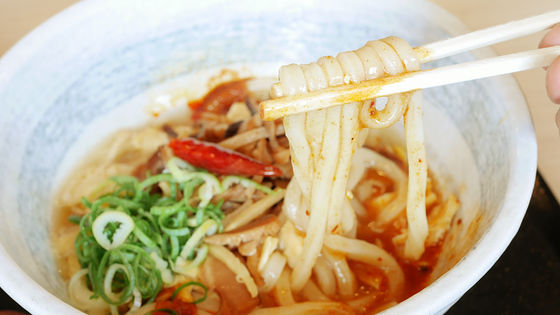 Shiitake which is contained as a ingredient is thick and plus satisfaction, plus the crispy texture of bamboo shoots well matches udon.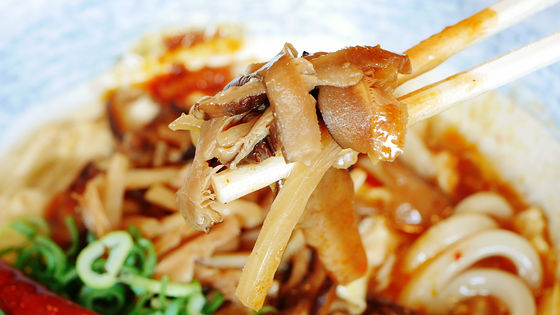 Already it is spicy enough enough of sweat on the forehead, so that with a pungent seasoning for additional, can also be more painful in the taste.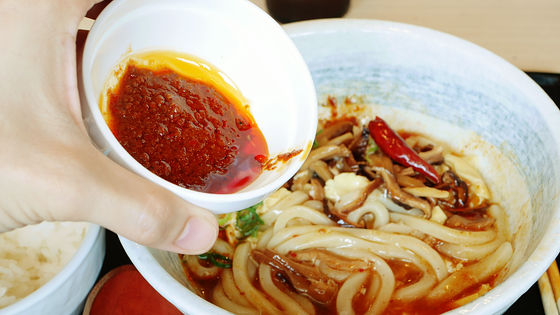 When I ate all of udon, I brought champagne to soup.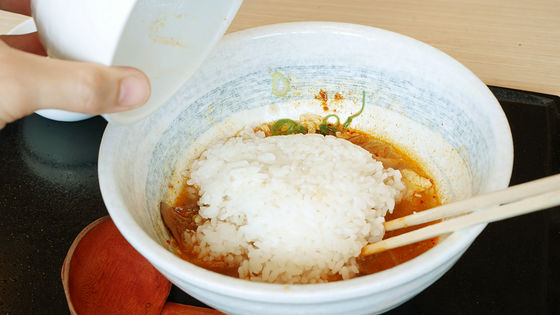 When mixed, it looks like this. I felt that the soup was diluted, so I tried putting all the spicy seasoning for addition.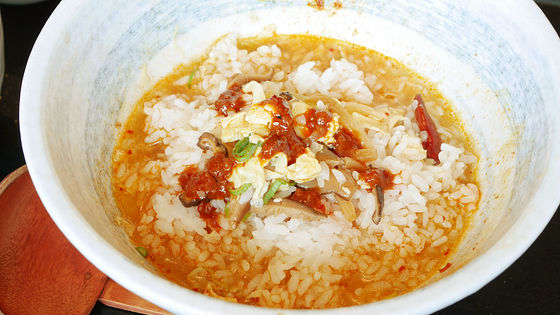 When eating, the rice that has been impregnated with "soup of soup" stirs appetite even after eating udon, and Morimori rice advances. Because I added all of my mustard seasoning, when I finished eating, I was able to get a surprising feeling of bilibriity "I wonder if my tongue feels so good with food ...?" It is quite sweaty and it is a perfect menu to eat in the summer.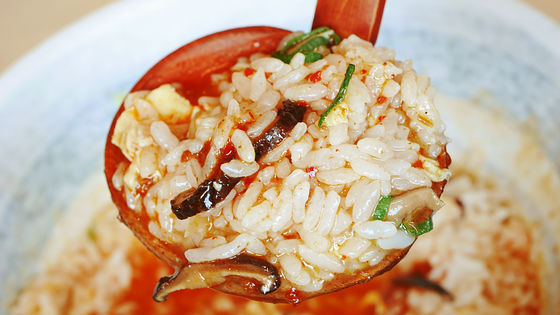 Bilibiri Sanura Udon is provided for a limited time only until Tuesday, August 22, 2017.