The possibility of responding to backward compatibility that PS 5 can play 'software for past gaming machines such as PS 4' clearly from Sony's patent application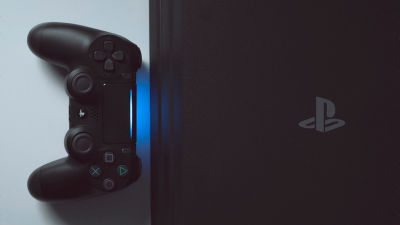 by Fabian Albert

Sony has acknowledged that it is developing a next-generation game hard to be a successor to PlayStation 4 (PS 4), and a new type of " PlayStation 5 (PS 5) " will be released in 2019 It is a rumor. Meanwhile, it became clear that Sony filed a patent called "Impersonation CPU ID for backward compatibility", and PS 5 emerges the possibility of playing games such as PS 4 by coping with backward compatibility It is.

Patent / utility model inquiry (fixed address) (result list) | J-PlatPat
https://www.j-platpat.inpit.go.jp/web/PU/JPA_H31503013/23C0ECC1DA1FEA585B38A470480304CE

Rumor: New Sony Patent Cold Point Towards PS5 Backwards Compatibility - Game Informer
https://www.gameinformer.com/2019/02/03/rumor-new-sony-patent-could-point-towards-ps5-backwards-compatibility

On J-PlatPat which is a simple search platform of patent information, the patent "Public number CPUID for backward compatibility" published by Sony on January 31, 2019, Publication No. 2019-503013 has been published. The date of filing of the patent is January 20, 2019, the inventor is Mark Sanny, lead architect of PS 4 and Simon Pilgrim, who is a programming head in SIE Europe.

The patent describes a method for reading software of a past gaming terminal (legacy device) with the latest game device, and as a solution, "For ease of backward compatibility, the computing device is a computing device You may respond by calling the application on the information on the processor on the device by returning information about the processor different from the processor on the computing device. " In other words, this patent seems to make it possible for the latest game device to read the legacy software by transmitting the processor information of the legacy device.


by Fabian Albert

Since the initial PlayStation 3 (PS 3), Sony's PlayStation terminal did not have backward compatible game hard. However, the newly found patent application is obviously to make it possible to play the title of the game machine of the past with the latest game machine, and suggests the possibility that PS 5 can correspond backward compatibility.

"Misrepresenting processor information" like patent applications is called "processor ID spoofing". It seems that this processor ID spoofing is very difficult with the architecture of PS3, and Game Informer of overseas game media wrote that PlayStation's "How backward compatibility is recessed is unknown." In addition, it seems that these technical factors are one of the major reasons that PS 4 was able to play titles such as PS 3 in PlayStation Now without responding to backward compatibility.

This patent application attracts attention also on reddit of overseas bulletin board, and many users expect expectation of backward compatibility of PS5. It is unknown whether PS5 can cope with backward compatibility that can play games such as PS4 at the time of article creation, but it is obvious that it will consider backward compatibility from patent applications.

Sony patents a new system of backward compatibility of PS 5 with PS 4, PS 3, PS 2 and PSX: PS 4