We acknowledge that we are developing "PSP mobile" that combines Sony, PSP and mobile phone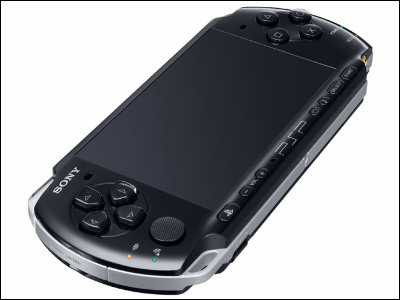 In order to combat Apple's iPhone and iPod touch, Sony intends to develop a hybrid terminal that should also be called "PSP mobile", which is a combination of PSP and mobile phoneThe Nihon Keizai Shimbun reported in June last yearIt seems that he finally admitted what Sony is developing.

In addition to launching download sales of game software for PSP series already, using remote playMobile phone "Aino" that can play PS3 gameAlthough it is Sony which releases it, what type of model will be born by integrating cellular phone and PSP?

Details are as below.
Sony Ericsson Hints At PSP Phone << TheSixthAxis ? PS3 and Xbox 360 News, Trophies And Opinion

According to this article, Sony Ericsson CEO (CEO) Bert Nordberg, headquartered in London, England, who is a mobile phone maker of the Sony group, has developed a new mobile phone combining PSP and mobile phone I heard that I acknowledged what I was doing.

At the "Mobile World Congress" held from February 15 to 18 in Barcelona, ​​Spain, Mr. Nordberg acknowledged that the company missed the boom of the high-end smartphone using the touch panel, and prepared for reworking with Sony He said he was revealing that he was doing it.

And for a long time "Sony Ericsson" converting what was not in cooperative relationship with Sony's PSP business has been going on development for the so-called "PSP mobile phone" which has united PSP and mobile phone which have become rumors for some time It is said that it is good to expect good things better than being rumored, after revealing it.

It became clear last NovemberNext-generation PSP with quad-core graphics chip "PSP 2 (provisional)"I am also worried about the information that will appear in 2011, but is there a possibility that the model that combined PSP and mobile phone will be "PSP 2 (temporary)"?

By installing a communication function, for Apple's iPhone which opened up a new casual game market,Nintendo's President Satoshi Iwata shows the idea that there is no intention to offer the communication function using the mobile phone line to the successor model of Nintendo DSAs for mobile phones that combined PSP and mobile phone, as a "PSP 2 (provisional)" as a core of future strategy, or whether it becomes a derivative model like PSP Go is.