'Space Battleship Yamato 2202 Ai no Senshi' Chapter 7 'New Star Hen' [Final Chapter] Trailer Revealed, Battle of Yamato and Gatlantis Completed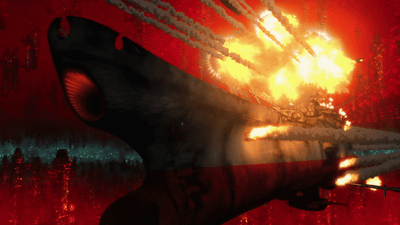 The final chapter of the " Space Battleship Yamato 2202 Ai no Senshi " which has been screened at theaters since February 2017, Chapter 7 " New Star Hen ", screened from March 1, 2019 (Friday) Trailer Has been released.

"Space Battleship Yamato 2202 Ai no Senshi" Chapter 7 <Final Chapter> Shinsei Hen Movie Trailer (60 Seconds) - YouTube


Synopsis is as follows.

Selection of devils confronted by key man. However, the miracle that the series of "margins" makes leads the situation to an unexpected direction.
Before the only opportunity to break the despair of the thousand years of Zoarders, people ... ....
The final battle begins. Yamato who assaults to the center of the city empire to capture the power to destroy Gatlantis "Golem". The flash of the transit wave firearm burns the urban empire, countless gunfire skewer Yamato. In order for human beings to remain human - the "choice" of warriors of love now determines the destiny of the universe.

At the end of the fierce battle with Gatlantis, what is the way ancient times advance?



And what kind of end will Yamato end? Although it is a remake of "Farewell Space Battleship Yamato Ai no Senshi" and "Space Battleship Yamato 2", both original and different elements are incorporated, so it will not be strange whatsoever may arise.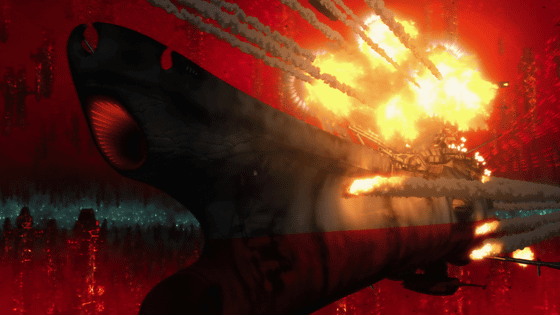 Some of the exposed scene cuts are quite disturbing. The fate of the forest snow ... ...?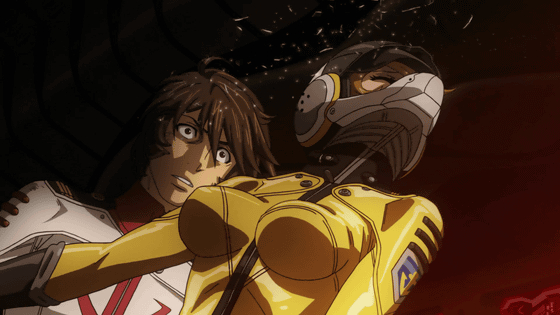 Captain Hijikata who joined in the middle of the voyage and watched the ancient times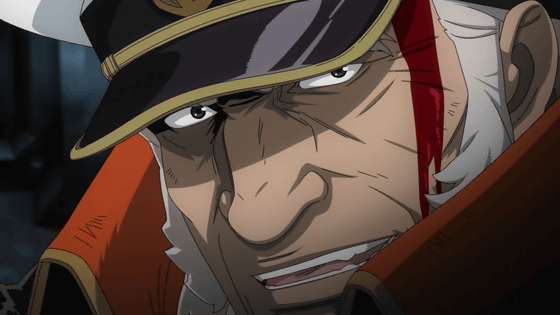 There seems to be a place of activity in the fighter aircraft until the end.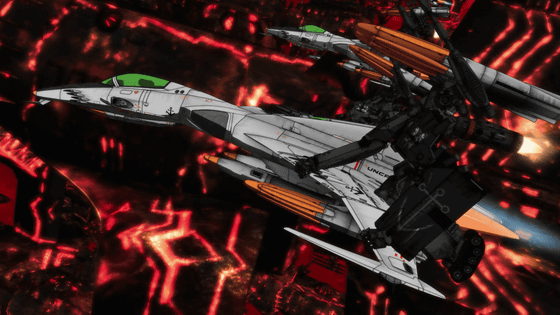 Although Teresa should know the end of this battle ... ....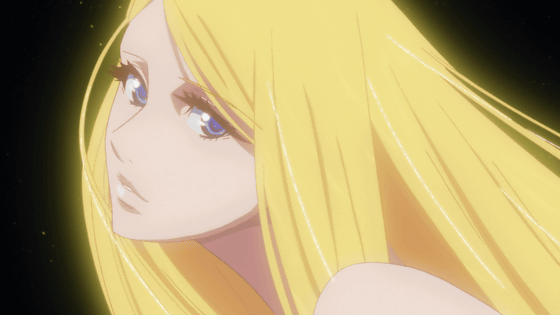 Can the ancients get the power to destroy Gatlantis "Golem"?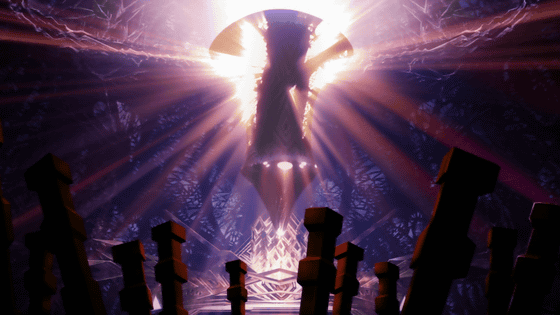 Destler and Gamirasu who seem to be involved till the end of the last. Captain Fraken showing the face ... ....?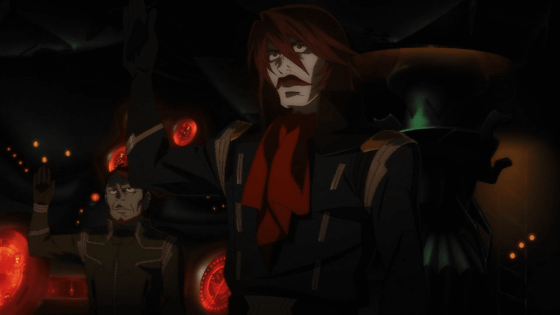 The poster of this work is like this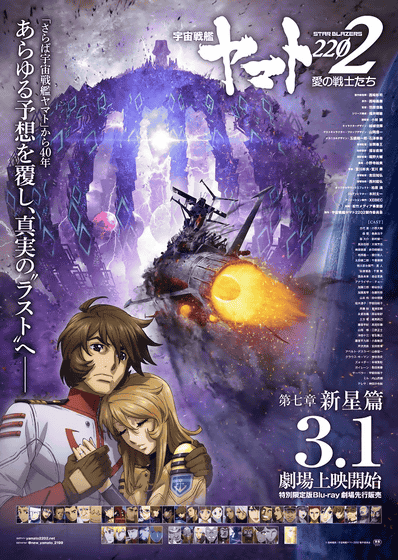 Advance sale tickets and muvic cards are on sale at the cinema. As a first step of advance purchase benefits, a preliminary voucher includes "City Empire and Yamato" B2 poster, and Mubicchikado comes with a clear file using advertisement visuals.

"Urban Empire and Yamato" Poster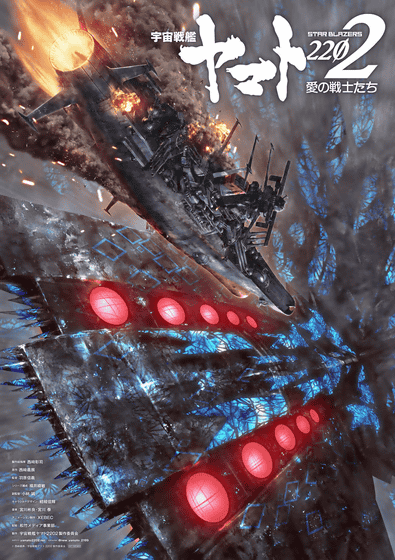 clear file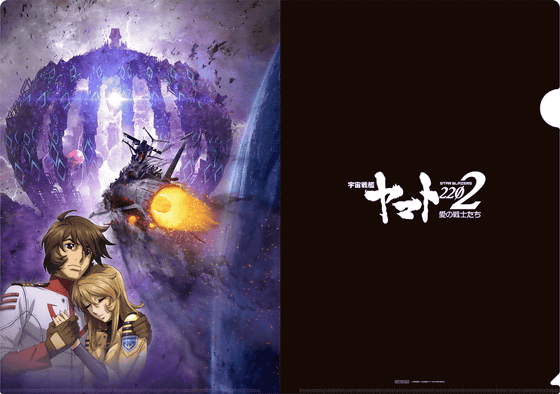 The second bonus is a pre-sale ticket · Mbiquicke card common "urban empire and Yamato" A4 poster included. All prices are 1500 yen including tax.


【Official HP update information】 All seven chapters of the series (26 story) After all the dubbing is finished, the all-up commemoration cast comment and the group picture of luxurious cast / staff arrived after the long voyage, which lasted about two years! ⇒ https://t.co/ONkwonC7S0
Please look forward to screening the 7th chapter "Noboru Hen" theater from March 1st (Friday)! ! # yamato2202 pic.twitter.com/Beu4WhiHWS

- Space Battleship Yamato 2202 Production Committee (@ new_yamato_ 2199) January 25, 2019
© Nishizaki Yoshinobu / Space Battleship Yamato 2202 Production Committee