"Space Battleship Yamato 2202 Love's Warriors" Theatrical screening of all seven chapters is decided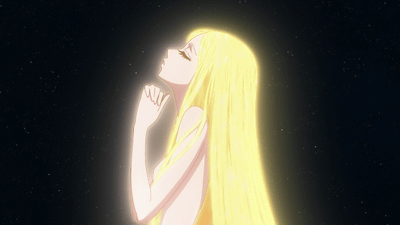 From 2012 to 2014, the remake of the masterpiece "Space Battleship Yamato" of the past year "Space Battleship Yamato 2199」Was theatrical release · television broadcasting, but after three years, the new series"Space Battleship Yamato 2202 Ai no Senshi"Was produced and revealed at the theater will be shown in the production presentation meeting held on September 5, 2016.

Space Battleship Yamato 2202 Ai no Senshi
http://yamato2202.net/

The released specials video is like this.

"Space Battleship Yamato 2202 Love's Warriors" Special News - YouTube


Narration is in charge of Captain Okita and Mr. Takayuki Sugo.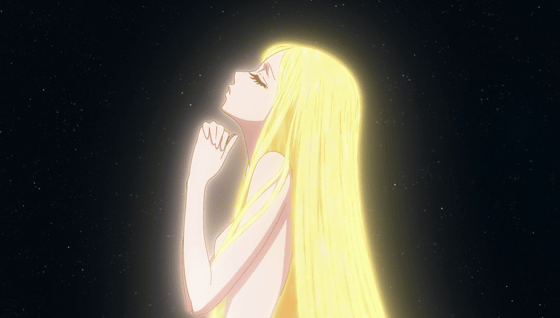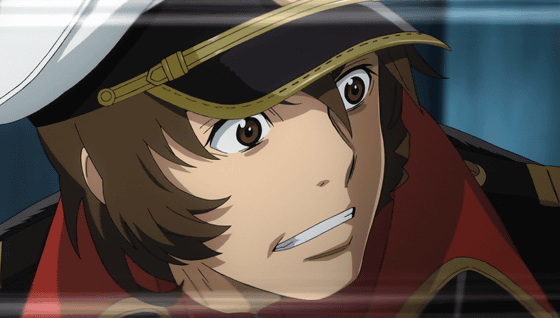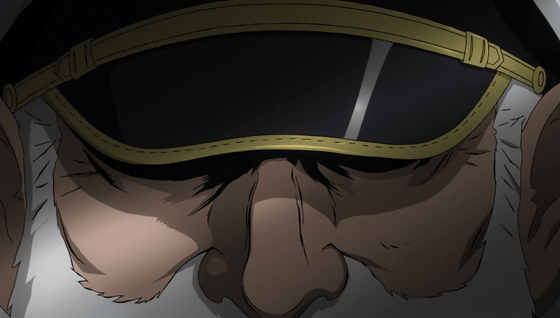 "Space Battleship Yamato" was TV anime broadcast from October 1974. The full compilation theater version released in 1977 gave a big reaction and the complete original story "Farewell Space Battleship Yamato Ai no Senshi" released in 1978 became a huge hit work recording the mobilization of 4 million people . "Space Battleship Yamato" was newly interpreted & remodeled with the latest technology, "The Space Battleship Yamato 2199" screened in theaters from 2012. The new series is the "Space Battleship Yamato 2202 Love Warriors" announced this time.

Producer Akiyoshi Nishizaki producer is "a novelist of intention"Harukoshi FukuiRequested the series composition / screenplay to. Director of "Space Battleship Yamato Revival Hen Director's Cut" animation directorNobuyoshi HabaraI will serve you.

Mr. Fukui, also known as the original author of "Mobile Suit Gundam UC" thought to be told that "I do not have any enthusiasm" by undertaking this job, but since it is also a fan of Yamato, acknowledgment. Mr. Fukui wanted to go to see "the warriors of love" also when seeing that "The Farewell Space Battleship Yamato Ai no Senshi warriors" was released publicly, but the summary movie version was telecasted, but father "There is a bitter memory that was dismissed as" Story of Kita fox ".

Director Huhara is also a real-time generation of "Space Battleship Yamato". In Tokyo and others, while some people said that "Space Battleship Yamato" was on counterprogram "Alpine girl Heidi" and could not be seen at the end of the channel battle, Yamato and Heidi did not overlap in local · Hiroshima It is said that he was watching Yamato by persuading his younger brother who wanted to see "monkey's army".

Published key visual.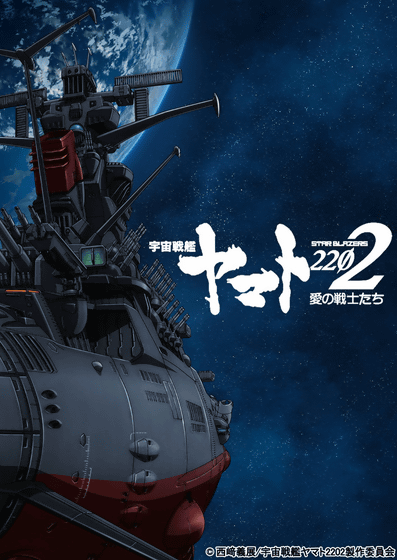 Sometimes the year 2202.
Space battleship Yamato returned home from the voyage to Iskandar that gigantic way of 168,000 light years, already three years -.
By , the Earth that regained its former blue figure also concluded a peace treaty with the Gamilas Empire. Besides the reconstruction, the maintenance of a new fleet including defense and the latest battleship Andromeda was underway. The desire of Iskandar 's Starsha was also false, and the Earth was beginning to take a path to military expansion.
Is this true peace that Yamato accomplished at the end of many irreplaceable sacrifices?
The prayer of Goddess Teresa wishing for the peace of the universe invites Yamato to a new voyage.
The threat of Gatlantis, which is sweeping in the universe, was pressing closer to the earth.

In the presentation hall, Daisuke Ono as an ancient role player and Noriko Kuwashima of Mori yuki appeared as a cheering player. It is three years since "love warriors" are drawn, so it is worrisome how the relationship between ancient and snow is progressing, but Ms. Kuwajima says "Snow is an ancient, "I am looking forward to see if it's fun or not." About this, Mr. Fukui also commented that "I think that snow is definitely the last decision-making authority".

That, three years later ancient times. In 2199 I served as a tactical researcher / tactic of Yamato. Currently the Earth Defense Force / Frontier Security 38th Task Force of the Earth / Gamiras Hybrid Fleet, the destroyer ship captain. I strike a duty while striking the earth that runs to rearmament and struggling to keep in mind.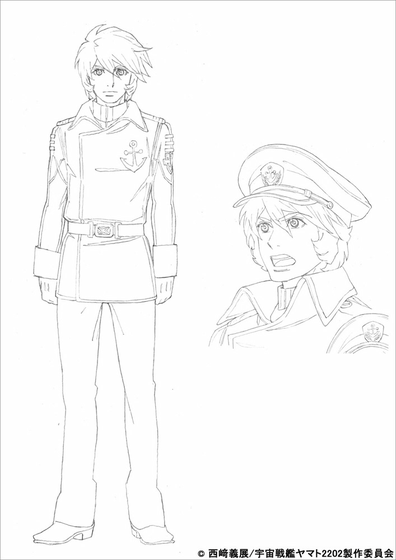 And three years later the forest snow. Former Yamato ship's navigator / chief of the Earth Command and Central Command Center is presently. After returning to the earth, engaged to ancient times, now it is a state of getting married.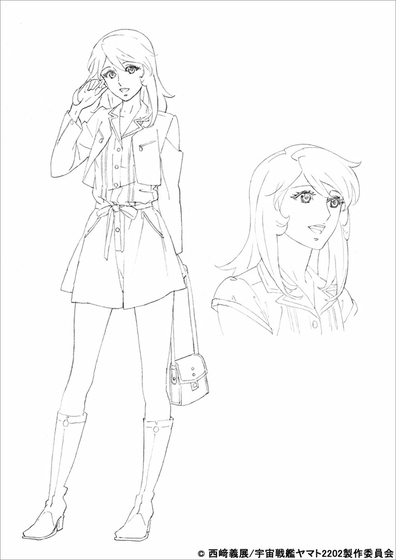 Besides this, Saito Shun, who was the fifth regiment commander of the Space Cavalry, is stationed on the eleventh planet through security forces of the Moon Garrison, Far Eastern Province underground city.

As a new character, a spirit of "prayer" from the telezart star Goddess · Teresa informing the crisis of the universe to the former Yamato crew at the energy wave (Cosmo Wave), and Teresa's power to be able to fulfill all wishes to become the champion of the universe There is a battle state aiming at the telezart star · Emperor Zodar of Emperor Gato Lantis. Teresa gets a glimpse into the special report, but what kind of character is the Zodder ... ....?

By the way, this "Space Battleship Yamato 2202 Love Warriors" conducted a collaboration project with sports performance brand "Under Armor".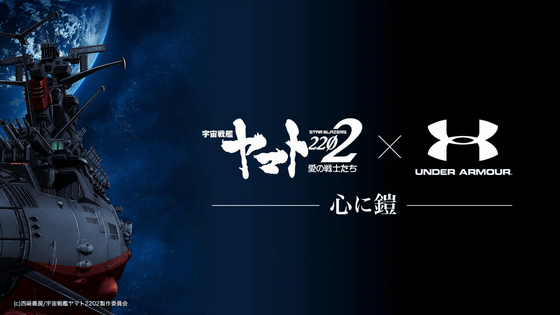 One of the characters signed an advisory agreement with Law of Yamamoto of tactics department air corps.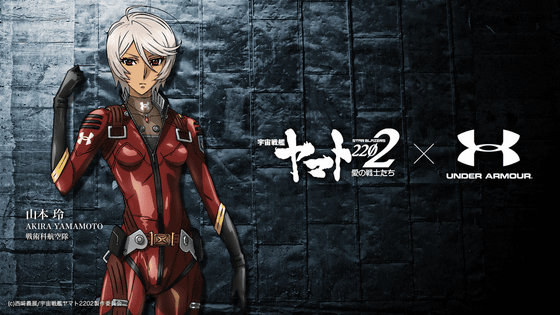 A message from Rei Yamamoto has also been announced.

Through the voyage to Iskandar in 2199, I felt that "if there is a strong, more things can be protected", I have been working on training after that. In preparation for the day when a new threat hits the Earth, we will continue to wear the innovative wear of Under Armor, and we will continue to train further training and renewal every day.

In addition, at the venueCambridge AsukaAthletes, modelsKellyMr. Mr. Mr. Mr. Mr. Mr. Mr. Mr. Mr. Mr. Mr. Mr. Mr. Mr. Ms. Ms.

Nishizaki producer finally said, "If it is a Yamato fan, I will cry in a drenched shop, I think that it is not enough with a handkerchief, please prepare a bath towel", I am very excited about what the content is like.

Cambridge Asuka, Mr. Kuwajima, Mr. Ono, Kelly, and Rei Yamamoto.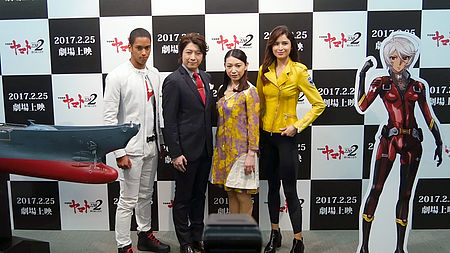 ◆ Staff
Producer leader: Nishizaki Aki
Series composition · Screenplay: Harukoshi Fukui
Director: Nobuyuki Habara
Deputy Director: Makoto Kobayashi
Mechanical design: Junichi Yamamori, Yasushi Ishizu
Character design: Nobuhiro Yuuki
Music: Aki Miyagawa

◆ Cast
Ancient Society: Daisuke Ono
Forest snow: Noriko Kuwashima

"Space Battleship Yamato 2202 Warriors of Love" Chapter 1
From Saturday, February 25, 2017, limited screening for 2 weeks at 15 nationwide
Special version Blu-ray pre-sale at the theater

All seven chapters screening decision of the series
© Nishizaki Yoshinobu / Space Battleship Yamato 2202 Production Committee

· 2016/11/18 18:00 postscript
A special new version containing a new cut was released.

"Space Battleship Yamato 2202 Ai no Senshi" Public news release, sale of all seven chapter set advance tickets with picture frame - GIGAZINE