"Space Battleship Yamato 2199" TV broadcasting decision from April 2013, MBS · TBS Sunday 17 o'clock frame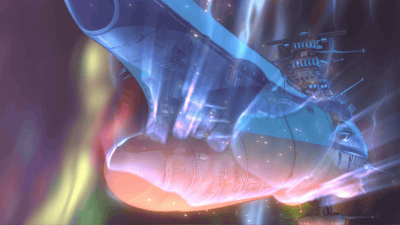 © 2012 Space Battleship Yamato 2199 Production Committee

"Space Battleship Yamato 2199" which is screening events in the movie theater in April 2012 from all seven chapters was broadcast from April on MBS · TBS line nationwide net. Broadcasting frame broadcasts popular works such as "Gundam series" such as "Mobile Suit Gundam 00" and "FULLMETAL ALCHEMIST of steel" in the so-called "day 5" frame which is Sunday evening 5 o'clock start, now it is "MagiWe are broadcasting.

Space Battleship Yamato 2199
http://yamato2199.net/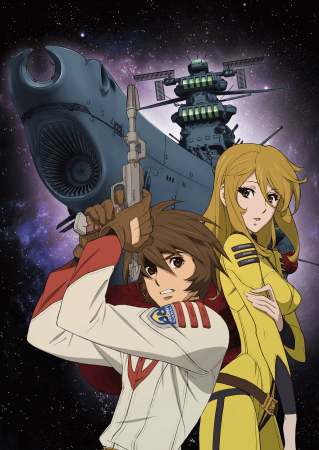 Synopsis of the work is like the following, work which remodeled the anime "Space Battleship Yamato" of the past year to match the present age without changing majority. The project was proceeding on the premise that it originally broadcasted as a TV animation. Broadcasting on the TV terrestrial in the "Space Battleship Yamato" series will be the first time in 33 years, except for reruns.

Sometimes the year 2199 AD. Humankind was standing in the edge of destruction.
By the mysterious interstellar state that struck from the outer space, they were under attack by the planetary bombs indiscriminately.
Humanity built an underground city and continued to resist, but the shadow of the death of the planet bomb was closer to its underground city.
According to scientists, the grace to the destruction of mankind is about a year ... ...

Young officers of the United Nations Space Army "Ancient Advance" and "Daisuke Issho" collect mysterious capsules from spacecraft landing on Mars and return to Earth.

Waiting on the ancient island and the island which returned to the earth was the Yamato plan which was being advanced to entrust the last hope of humanity.
It received technology from the unknown star Iskandar in the Large Magellanic Galaxy, built a space battleship capable of the first interstellar navigation of the human race, received a system to purify and regenerate the earth contaminated by the attack of Gamirasu It was a plan to go to.
The name of the ship (Fune) that should commit the last hope of humanity is "Yamato."

However, the grace left by humanity is only one year.
Can Yamato really save human beings?
The character picture has been renewed. This is Captain Okita (voice: Tanaki Suga)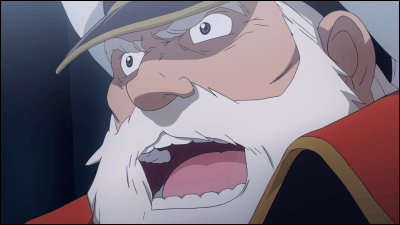 Mr. Harada Masako (voice: Rina Sato), a new character, is a new character standing right at the back of ancient times (voice: Daisuke Ono).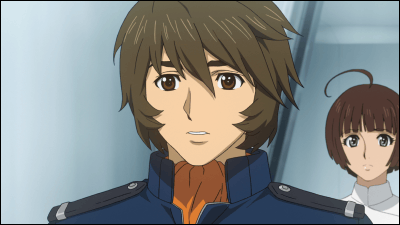 Forest snow (voice: Noriko Kuwashima)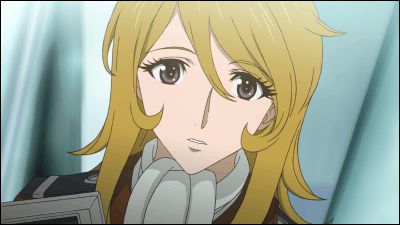 The name scene of the former year remains with the taste as it is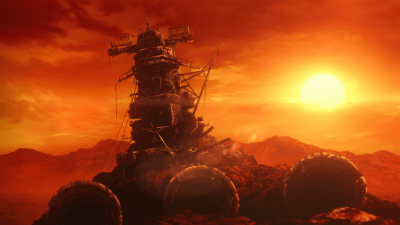 From April 20, 2012, we will screen the first chapter "Hikaru narrationi" (episode corresponding to episode 1 and episode 2) with a couple of weeks at the cinema. After that, screening of the second chapter "Death Battle of the Solar Sphere" (3rd to 6th episodes) from June 30th, the third chapter "Endless voyage" (Seventh to tenth episode) from October 13 I went.

The "day 5" frame to be broadcast is the nationwide network that MBS is in charge of program production, and it moved the frame of animation which was previously Saturday at 18 o'clock. In the 6th era before the move, even after moving to the day 5, such as "Mobile Suit Gundam SEED" "Mobile Suit Gundam 00" "FULLMETAL ALCHEMIST" "CODE GEASS Lelouch of the Rebellion R2" "STAR DRIVER Shining Tact" Popular works, such as, are broadcasted.

From the beginning, "Space Battleship Yamato 2199" has been announced from the beginning that it is all 26 episodes. From January 12, the 11 th episode to the 14 th episode will be screened as chapter 4 "Battle of the Galactic Frontier Battle" It is supposed to be revealed. Schedule of the fifth chapter "Inter-galactic space between the galaxies" (15th to 18th episodes) has also been decided from 13th April, probably the broadcasting on TV will start from around 7th April (Sun) Therefore, at this pace seventh chapter (final chapter) screening and the completion of TV animation will be just overlapping.

◆ Main staff
Original: Yoshizaki Yoshinori
Overall Director: Hiroyuki Ibuchi
Character design: Nobuhiro Yuuki
Music: Aki Miyagawa
Animation Production: XEBEC

◆ Main cast
Yuzo Okita: Takayuki Sugao
Ancient Society: Daisuke Ono
Daisuke Island: Kenichi Suzumura
Forest snow: Noriko Kuwashima
in Anime, Posted by logc_nt