Is there a possibility that a laser type 3D scanner will be mounted on the back camera of the iPhone, and whether it is aimed at strengthening the AR function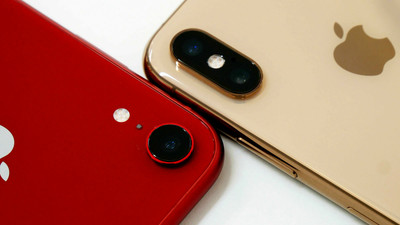 Bloomberg as a testimonial from a stakeholder who is expecting various new functions about the new iPhone that is expected to be released from Apple in the latter half of 2019, "Apple plans to use a 3D scanner using a laser to the iPhone in the future It is in the plan to install it on the back and strengthen the AR function ". According to the report, this 3D scanner can scan to a wider range than existing ones used for Face ID, so there is a possibility that it can be applied to strengthen augmented reality (AR) function and so on.

New Iphone, Ipad in 2019 and 2020: What to Expect from Apple - Bloomberg
https://www.bloomberg.com/news/articles/2019-01-30/apple-is-said-to-prep-new-3-d-camera-for-2020-iphones-in-ar-push

Although there is no formal announcement about the new iPhone, the models to be released in 2019 already have "Triple camera installed", "New Face ID camera installed", "Evolution of the antenna", " Various rumors are being whispered.

"IPhone 11" that appeared in 2019 is compatible with triple camera & Wi-Fi 6 etc. Information summarized so far - GIGAZINE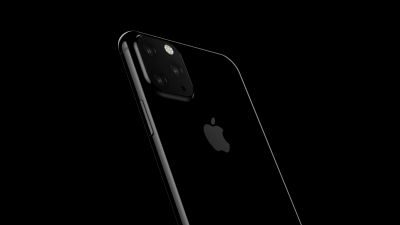 Bloomberg predicts from iPhone's testimonies that iPhone will be released in 2020, while supporting 5G communication, as well as installing a laser projected 3D scanner on the back. The 3D scanner itself has already been installed on the iPhone. The TrueDepth camera embedded in the display of Face ID compatible terminal such as iPhone XS and iPhone XR has an infrared dot projector and irradiates approximately 30,000 infrared beams toward the user's face to scan the face I will do. The scanning distance of the TrueDepth camera is approximately 25 to 50 cm.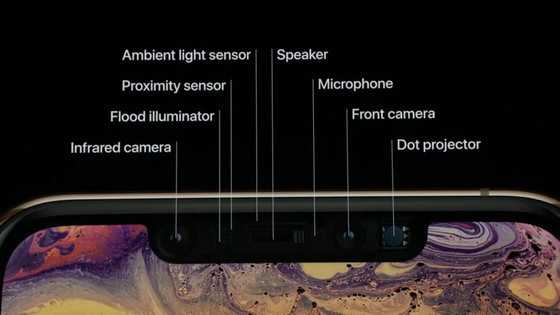 However, the 3D scanner in the press can scan to the distance of approximately 15 ft (about 4.5 m), "Laser projected 3D scanner can scan a wider range with high accuracy and more accurate depth recognition Because it becomes possible, AR function of iPhone will be strengthened, "Bloomberg predicts.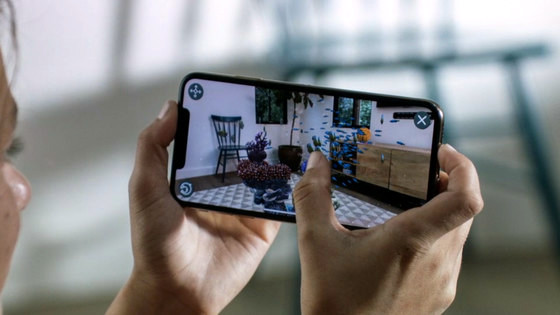 In addition, we can also predict distant objects in distant objects, so we also expect to be useful for portrait mode photos. An official told Bloomberg 's interview that "Apple consults with Sony about testing sensors used for the new system."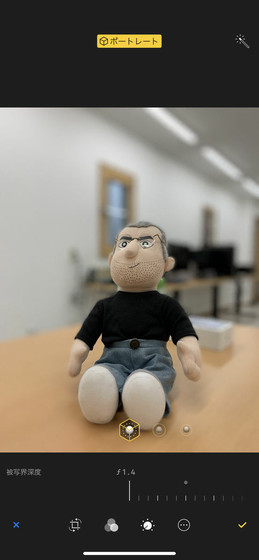 For 3D scanning systems using lasers, Mr. Minchi Kuo, familiar with iPhone-related forecasts, will be installed on the new iPad, which will be announced within 2019, and will be introduced to the iPhone in 2020 as well " It is predicted. According to this news report, Mr. Kuo's prediction became more real.

IPhone released by Apple in 2019 possibility to be equipped with "New Face ID camera" with improved accuracy - GIGAZINE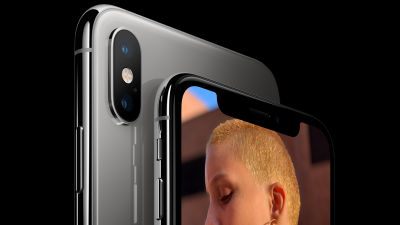 Although iPhone is still a major source of income for Apple, the iPhone's sales declined by 15% in the first quarter results report of 2019, including the revenue of the holiday season where particularly large sales are expected within the year It has also been reported that Apple is considering reviewing the selling price of the iPhone.

iPhone sales down 15%, Apple announced first quarter results in 2019 - GIGAZINE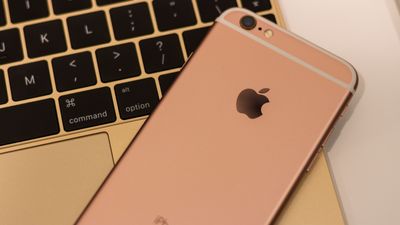 Bloomberg said "iPhone appearing after 2019 will be the most important product for Apple, given the possibility that iPhone's replacement will be promoted by the advent of a new model with a high-performance camera and Apple's growth will reignite "I say.