iPhone sales down 15%, Apple announced first quarter results in 2019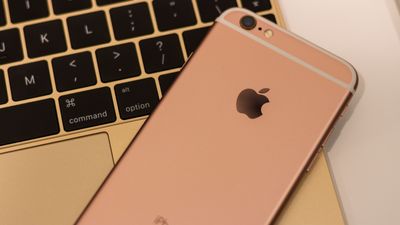 by Tomasz Kulesa

On Tuesday, January 29, 2019, Apple announced the first quarter financial results for 2019 with the end of December 29, 2018. As previously announced by CEO Tim Cook, results for the first quarter of 2019 were lower than expected, and it is also clear that iPhone's revenue decreased by 15% compared to the same period last year.

Apple Reports First Quarter Results | Business Wire
https://www.businesswire.com/news/home/20190129005873/en/Apple-Reports-Quarter-Results

Apple's iPhone sales revenue fell 15 percent during holiday quarter - The Verge
https://www.theverge.com/2019/1/29/18201562/apple-earnings-iphone-sales-revenue-fall-drop-holiday-quarter-q1-2019

Apple's first quarter results for the first quarter of 2019, including Christmas holiday shopping season for Christmas in 2018, were $ 84.3 billion (about 9.2 trillion yen) revenue, which was 5% lower than the same period a year ago. The first quarter revenue including the holiday shopping season declined in comparison with the same period last year is the first time since iPhone appeared in 2007.

According to Apple's press release, iPhone sales, which can be said to be the pillars of Apple, declined 15% compared with the same period last year, which is expected to have a significant impact on quarterly results. On the other hand, sales of products and services excluding iPhone increased by 19%.

"We regret Apple in the long run, although it is regrettable that we made a mistake in the prospect of earnings.The results of this quarterly settlement showed that our strengths in business are deep and widespread "Cook said. Apple holds 1.4 billion Apple devices all over the world and Mr. Cook said this huge number is "proof of customer satisfaction and loyalty". IPhone accounts for 900 million devices out of 1.4 billion devices, compared with the same period last year, it seems that iPad has achieved 17% increase and Mac sales 9%.

One of the reasons why Apple has fallen below expectations is the struggle in the Chinese market. Revenues in the Chinese market in the first quarter of 2019 amounted to 13.1 billion dollars (about 1.4 trillion yen), which is 27% lower than the same period last year. Low price smart phones sold by Chinese makers and stagnation of the Chinese economy had a major impact on Apple.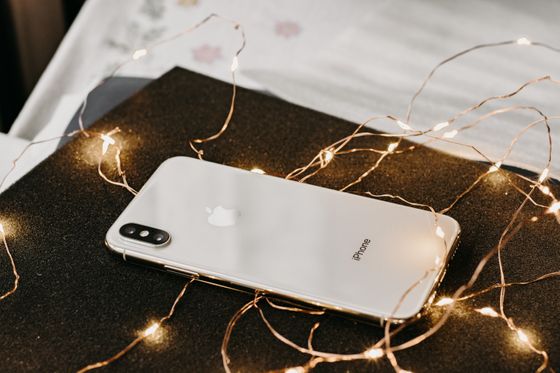 by Irina Iriser

In response to the sluggish iPhone sales, Cook CEO is considering lowering the selling price of the iPhone in several markets.

Apple to lower iPhone prices in some international markets that are most impacted by currency fluctuations - 9to5Mac
https://9to5mac.com/2019/01/29/iphone-prices-lower-international/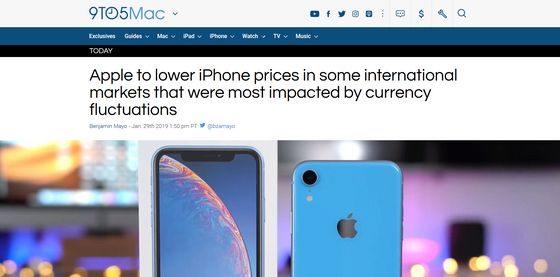 Cook CEO says that the region where the iPhone sales volume did not impair was the area where the influence on the economy was great due to the fluctuation of the exchange rate. We do not reflect the selling price in the US as it is outside the United States, but by setting the price according to the local currency of each market, we will make sure that the influence of currency will not adversely affect iPhone sales.

Also, although iPhone sales did not suffer, Apple said substantial growth in service business such as subscription and accessory business will be seen.

Apple services business grows, CEO Cook sees China tensions ease | Reuters
https://uk.reuters.com/article/uk-apple-results/apple-sees-sales-largely-below-wall-street-as-iphone-demand-weak-idUKKCN1PN2WD

Apple's 'Wearables, Home and Accessories' Category Now Bringing in More Revenue Than iPad, and Soon Mac - MacRumors
https://www.macrumors.com/2019/01/29/apple-wearables-category-revenue/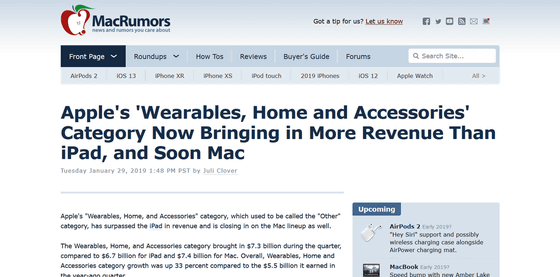 According to Cook CEO, sales of service business including digital content such as iCloud, App Store, Apple Music, Apple Pay, iTunes, etc. reached 10.9 billion dollars (about 1.2 trillion yen) in the first quarter of 2019 And that. According to analysts at Morgan Stanley , we anticipate that by 2023 sales of service business will exceed 100 billion dollars annually (about 11 trillion yen).

Also, in the accessories business such as Apple Watch, AirPods, Apple TV, HomePod, and headphones, revenues of $ 7.3 billion (about 800 billion yen) were raised in the first quarter. Accessories business has grown significantly from 5.5 billion dollars (about 600 billion yen) as compared with the same period last year, and now the service business and accessory business seems to be a growing field where Apple attracts a lot of attention.

It is reported that Apple plans to add a new game delivery service to its favorable subscription service.

Apple reports that it plans its own game distribution service like "game Netflix" - GIGAZINE